IJmuiden is a port city in North Holland, the largest fishing port in the Netherlands, and the gateway to the North sea.
As with many fishing port cities, focusing on citypark landscapes to reanimate the public realm is a great strategy.
Our masterplan for The IJmuiden citypark is a good example. Our design reconnects, redefinines and reanimates the public realm – introducing a structure and quality which was long overdue.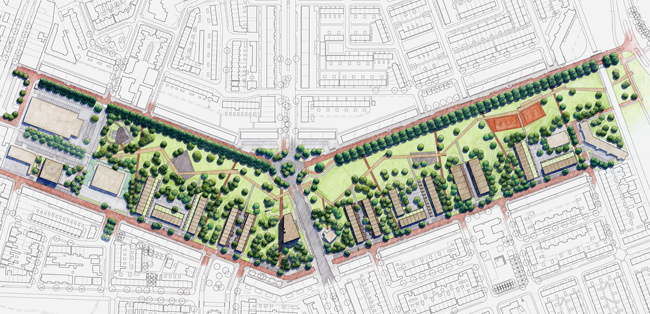 The former park space – which used to be a spatial barrier – has now been transformed into a central connecting element.
Through our intense collaboration and participation process with the municipality, developers and inhabitants we achieved a synthesis of both park and the 240 dwellings.