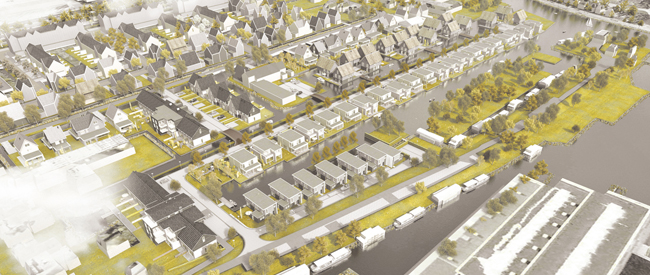 City councillor Ulla Eurich has symbolically reach out the key of the last dwelling.
After we have started in 2005 with this project, already 6 years have passed before this project is almost finished. Together with Synchroon and Timpaan, Stijlgroep made the design for a development near the center of Aalsmeer, an area with plenty of water.
Dorpshaven offers a variety of different housing types that often have a private mooring for a boat. There are still some dwellings available.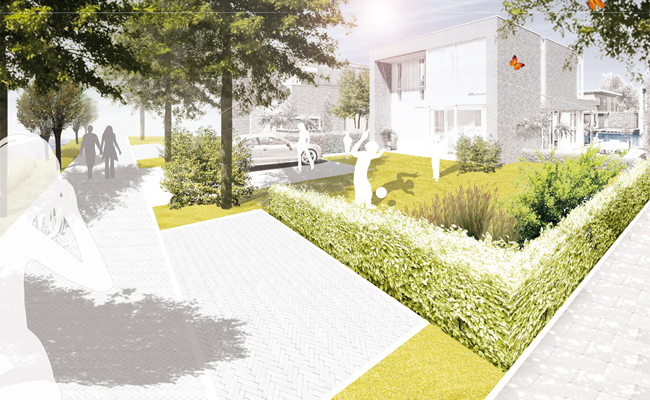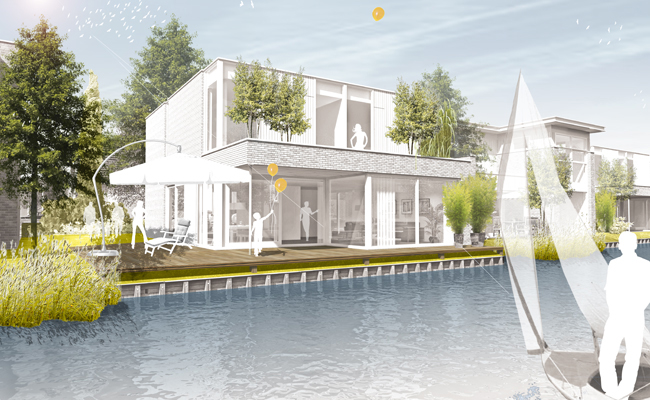 As you can see… the plants still have to grow.