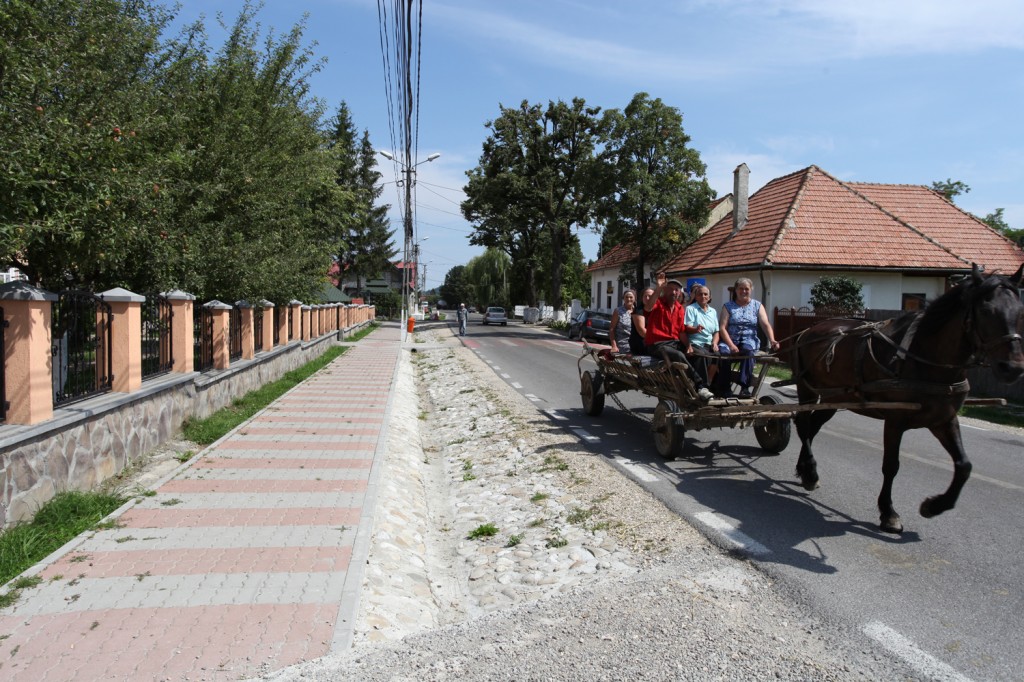 A few weeks ago, Stijlgroep was invited by developer Building The Future for the design process of Project Valley 21 in Vama Buzaului, Romania.
Last week we reached a new milestone in the process of the development. The associates and the complete projectteam (international and local) gathered in Vama Buzaului to kick off phase 2a of this ambitious project. A fruitful meeting with CEO Steven Borncamp of the Romania Green Building Council in Bucharest – to inform him about the next phase in the process and discuss the standards of sustainability – was followed by a delicious, typical Romanian dinner with old and new members of BTF in the beautiful pearl of Transylvania: Brașov.
The next days were thoroughly filled with meetings with the Mayor and Council of Vama Buzaului to discuss the process and timeframe of this phase towards the realization of a Masterplan and simultaneously the first house(s) and a hospitality centre. And of course we visited the valley, which was a great opportunity to already enjoy the hospitality of the people of Vama Buzaului during a meal at the shepherd's site.
Of course some water will run through the Valley before we are there, but the goal and timeframe is set! Through this blog we will keep you informed of the design and decision making process. This is just one of the concrete steps towards realisation that we discussed and implemented during our visit last week. So please do come back to stay informed of our results on the way.
On behalf of the team we would like to thank the city of Vama Buzaului and especially the mayor for his heartfelt warm welcome during our stay. We will return soon with the first results!