We have chosen a strong position within the project group Ik zit op Zuid. Our renewing approach is based on the idea that the strength and power of all established offices and industries will initiate developments which will ad new qualities to the working and living climate on the island. The whole process was initiated by private stakeholders and not by a governmental institution. By supporting and motivating each others a positive drive is generated, which will finally result in initiatives in the sector real estate development and in upgrading the public realm. Bringing back work opportunities (which have been moved to other areas in the past) is another key goal in the whole process. Lower skilled and disadvantaged youth will find in new initiatives the opportunity to gain first work experiences. An extra dynamic will be generated through the transformation of old industrial buildings into office spaces and a factory into an event space. The abandoned docks are being reassigned to create new locations for houseboats.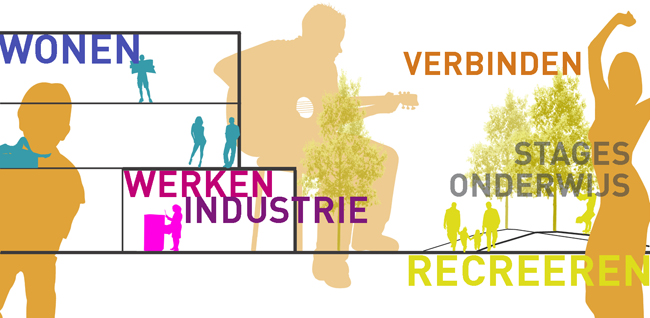 Two projects are already on the way: the transformation of the Helderheid Square will be designed together with a delegation of residents of all different cultural backgrounds (Turkish, Moroccan and Carribean)… and also the redevelopment of Nassaupark will start pretty soon.
The Piekstraat, which is our office location for a decade by now, will function as a social, economical and spatial key element on the island Feijenoord, which will connect and link all stepping stones with each other.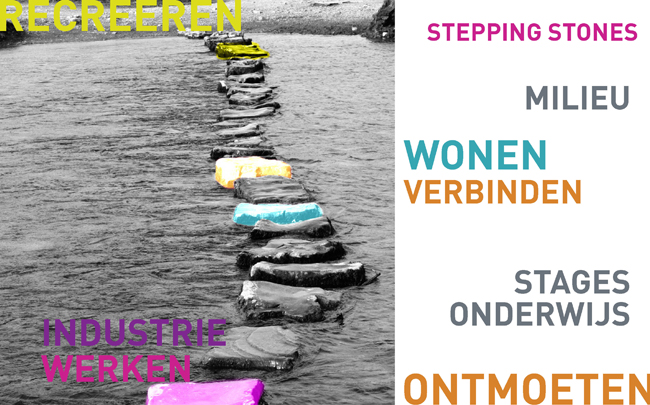 Participants: Concire, New Industry, Dura Vermeer, Hunter Douglas, Unilever, Borgo d' Aneto, Albeda, In Holland, Zadkine, Van der Weij, borough Feijenoord.

Read more on the site of Pact op Zuid.