Winning the contest.
Together with Mahler Vastgoed (developer) and Dynamic Spaces (feel good architect), Stijlgroep joined a competition at the end of 2010 to create a temple in Laakhaven-west in The Hague, which turned out to be the biggest Hindu temple in Europe. We were asked to make a spectacular urban and landscape design by the three Hindu organisations ASAN, ISKCON SKD en SGG.
Flexible size.
The Hindu organisations are known for their power and their ability to bind. The three of them started a sustainable cooperation to reduce the amount of built square meters. It will be possible to connect the three temples and use each others spaces in case of a big event.
Flexible program.
There is room for yoga, meditation, day-care, stress-prevention and other cultural activities. This makes the temple a meeting place for Hindu-people and their neighbours. They will have the opportunity to get knowing each other and understanding more about each others lifestyles. This improves the social cohesion in the area.
Using the power of nature.
The Hindu-temple will be situated next to a lively avenue with a lot of functions such as culture, companies and dwellings. That is why it is preferable to mix the temple with 90 apartments, 800 square meters of commercial space and a parking place. The entrance of the temple is set back from the street which creates a quiet green oasis. Besides, the entrance is situated on the eastside to catch the energy of the first sunlight. The buildings are coloured naturally in earth shades and pure white. All ingredients to create a place that makes you feel good!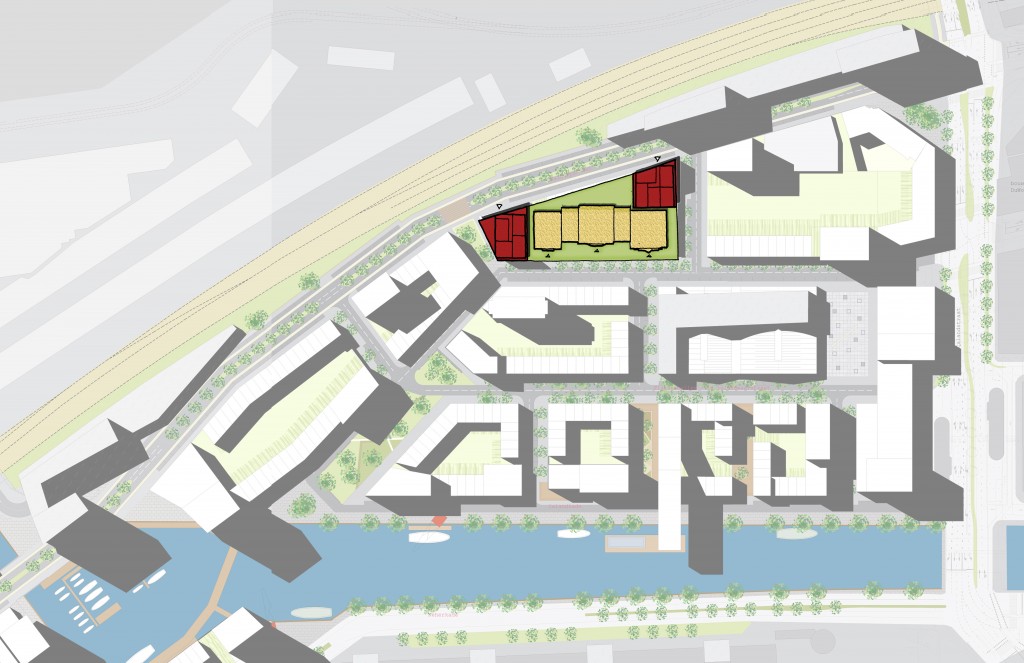 Great experience.
We are proud to be part of this social and sustainable initiative and appreciate the cooperation with all involved parties. The public space and buildings are becoming an important social link in a society in which every population within Holland fits.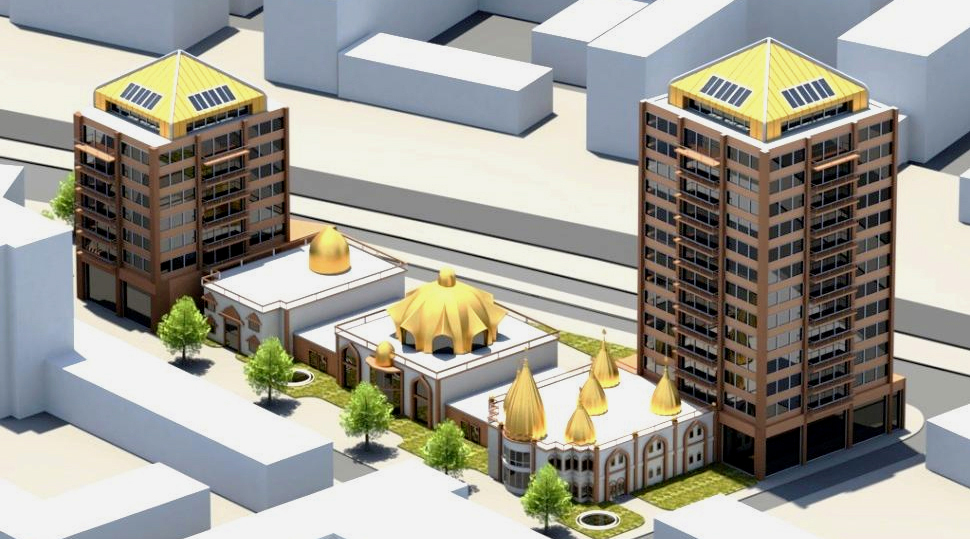 According to the plan the temple will be built in 2012 till 2014.
Read more about it: Mandir Park Laakhaven