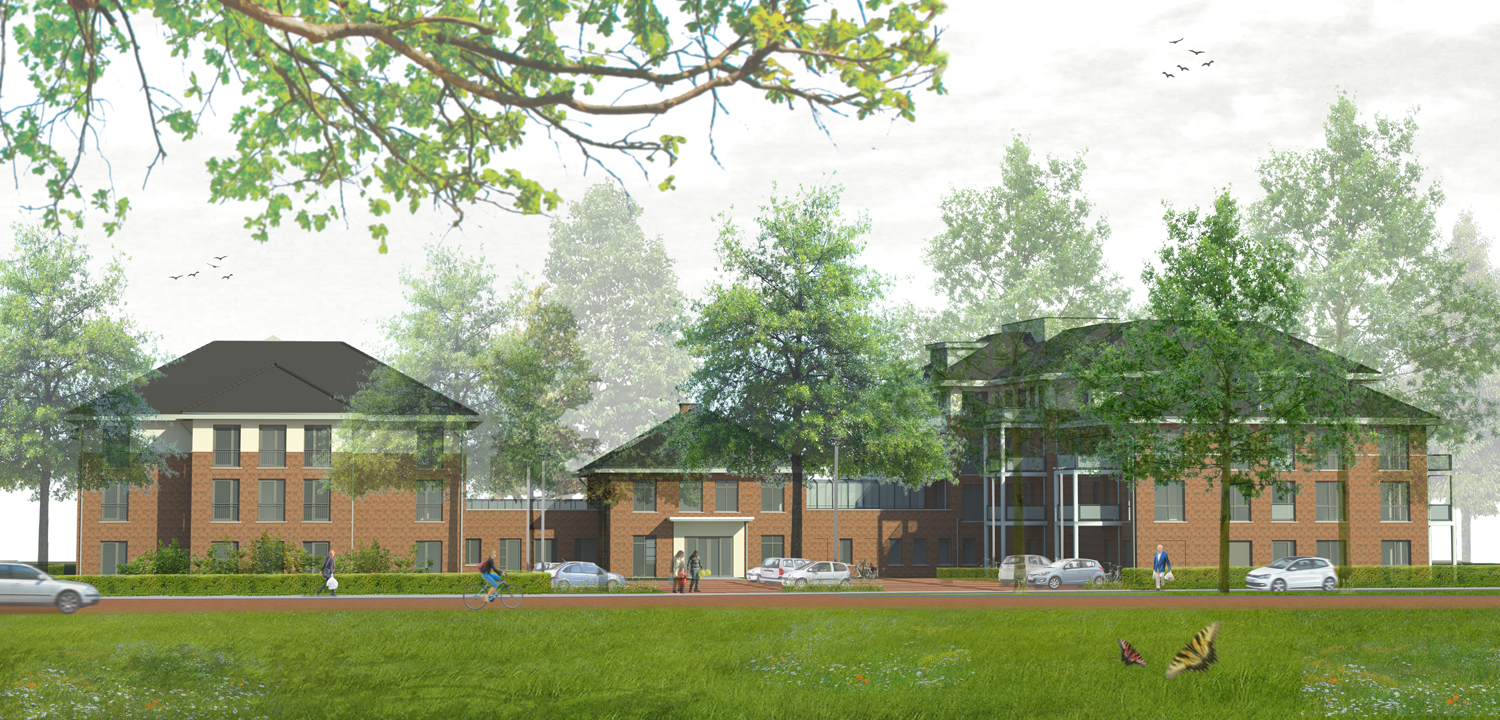 Commissioned by care organization Stichting Zorggroep Florence the realization of residential care complex Adegeest in Voorschoten has recently started. Because the current complex no longer met the standards of this time, the LaVie Vastgoedontwikkeling B.V. developed an entirely new care center on this location. The design of this complex is made by PBV Architecten.
Stijlgroep landscape and urban design is responsible for the design and preparatory work for the execution of the surrounding public space. The paving at the entrance has a clear line pattern, which at the same time includes the parking in a subtle way. The existing beech and monumental oak tree at the entrance side are maintained. In addition to that, other trees will be replanted for preservation. The wings of the new building will be surrounded by hedges, which also mark the terraces and lush gardens as attractive places for relaxation.
Dura Vermeer Bouw Rotterdam has recently started the demolition of the existing complex and will begin in April 2014 with the construction of the new complex.