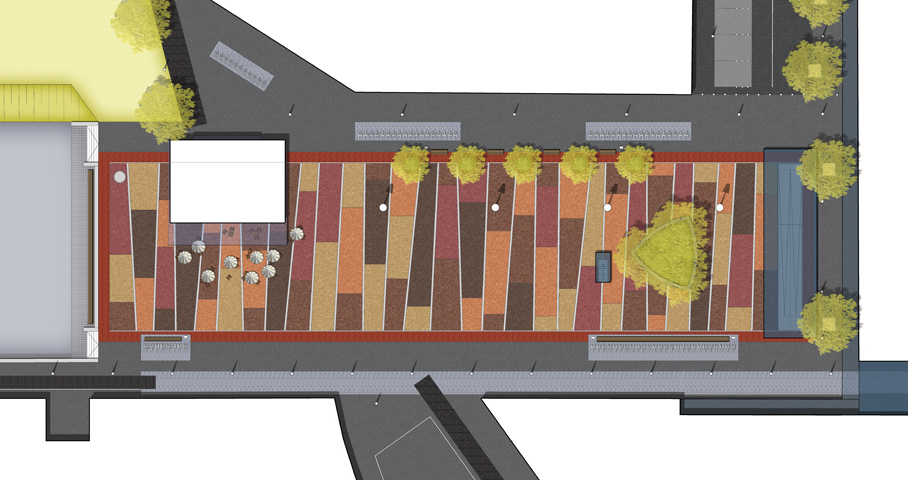 Last week, the Dutch Council of Shopping Centers announced the nominees for the NRW prize of 2014. With this prize the council wants to reward projects that contribute to the qualitative development of shopping centers in The Netherlands by the innovative nature of the project and/or the commercial attractiveness of the project for consumers and other users (including retailers). The jury of this annual prize consists of members of the Management and Supervisory Board of the NRW extended with external experts in the fields of government, sustainability, architecture and retail.
Among the six nominees is shopping centre Marsmanplein in Haarlem, in which Stijlgroep landscape and urban design was involved. From 2005 Stijlgroep worked together with DKV Architects on this project, which is commissioned by project developer Leyten and Van der Vorm Real Estate. This year the project was completed.
At first the project was seen as a risky development. By adding new shops people thought this would compete with the already present ones. But as the project was almost entirely completed and new retailers moving in, it actually turned out that all retailers were having higher turnovers than initially was even expected.
In april 2014 the jury will announce the winner of the NRW prize.