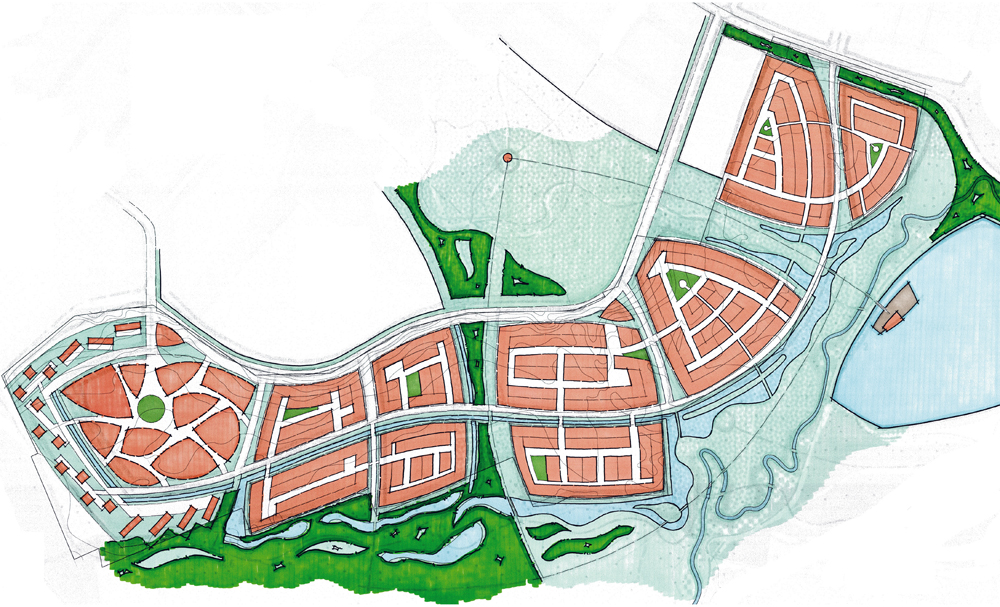 Nizino, Russia. A small town in the vicinity of St. Petersburg. With the opening of the south-western section of the ring road a few years ago, transport accessibility has become much better. With the completion, Nizino is situated inside the southern part of St. Petersburg Ring Road. It only takes about 20 to 30 minutes to reach the city centre or the northern districts of St. Petersburg by car. Beside that Nizino now also has a higher traffic capacity and convenient transport connection to the airport and the main transferia to public transport. These developments have made this area into a very attractive place for residence, even close to Petrodvorets and the summer palace.
To accommodate this growing demand for housing in Nizino, Stijlgroep developed a preliminary master plan in 2007, as well as the urban and landscape design for 2,500 houses. The master plan, Russkaya Gollandiya, has a typical Dutch layout. It mainly consists of ground-based town houses. Each neighbourhood is characterized by distinctive features and forms inspired by the adjacent landscape.
Soon the developers, co-investors and planners will confirm on whether to start with the realization of the first phase of 2,500 total dwellings, which was entirely prepared by Stijlgroep.
We are eagerly awaiting for the final results in a few weeks, but are hopeful about the outcome.