by Annelore De Cokere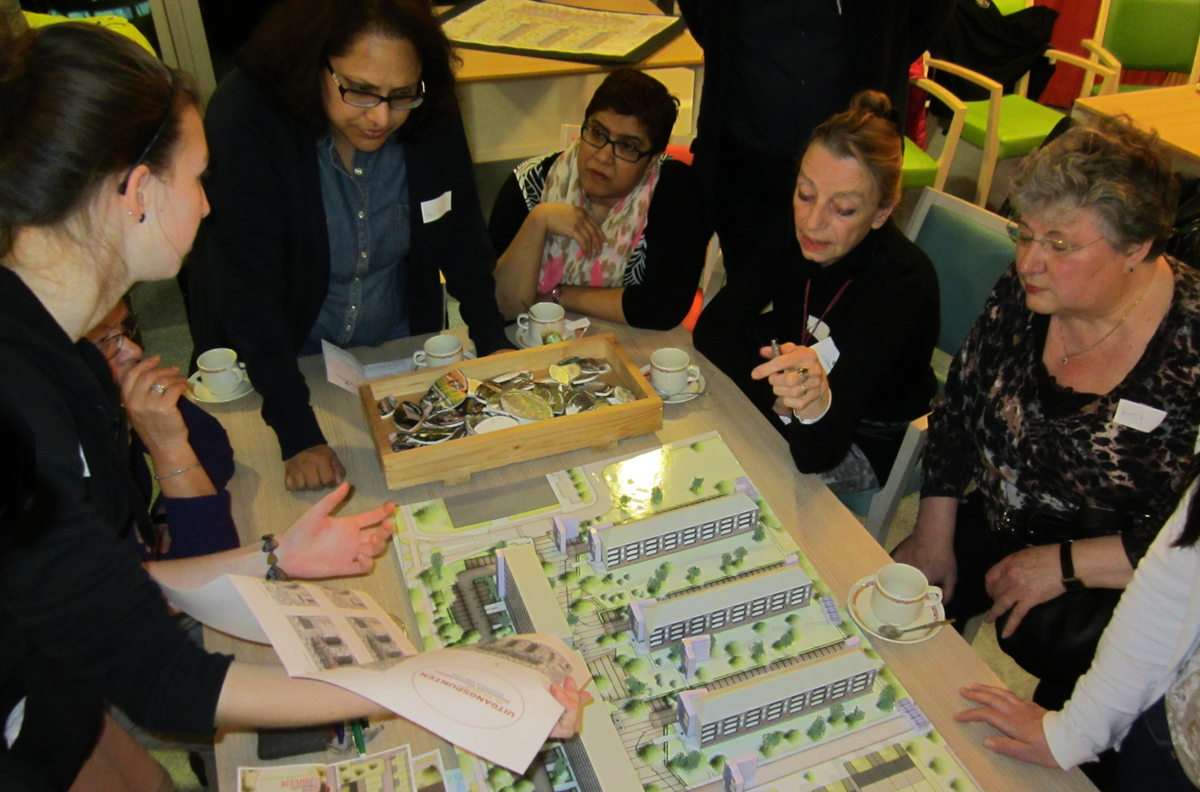 During the last week of my internship at Stijlgroep I joined Christophe at an participation evening with residents. The project concerns the Jan Eversenlaan in Voorschoten. Housing cooperative De Sleutels, the municipality of Voorschoten and the advisory group already agreed on some principles. The main goal of both the architects of A3 Architects and the designers of Stijlgroep was to listen to the residents' desires. Hereby we as designers of the public space can achieve a better design and a design that fully meets the wishes of the residents.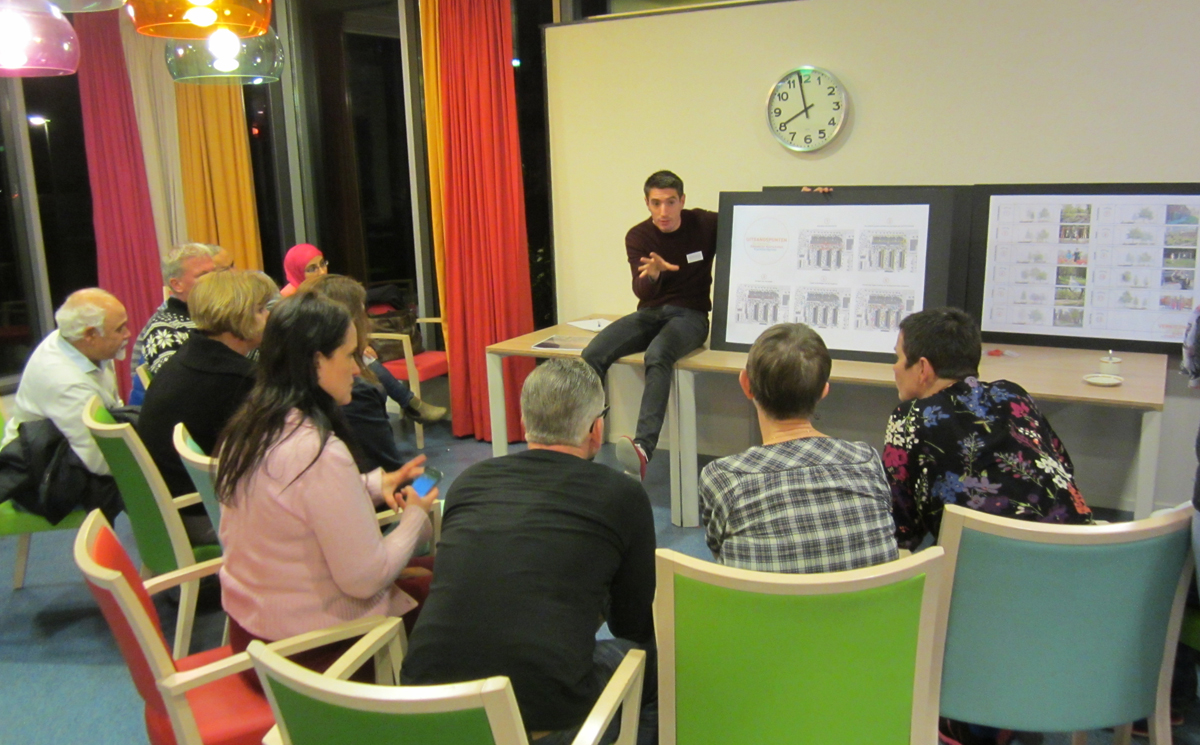 At one table A3 Architects presented their plans to the four building blocks. There was a table for public space, where the residents could vote for what they would like to have in their own neighborhood and write down their own wishes. I was standing at the third table with the scale model. The residents could add various elements to their own neighborhood by themselves, such as seating furniture, play areas, fruit trees, vegetable garden.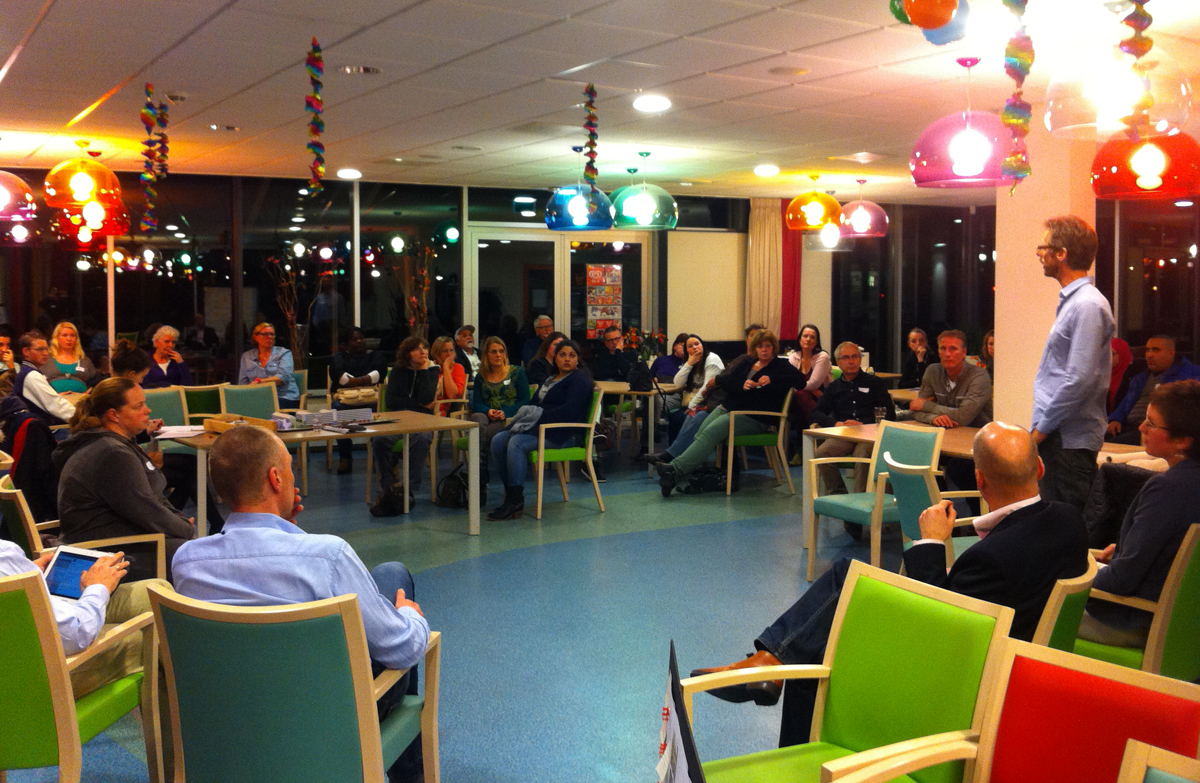 At the end of the evening we presented the results of each table to the forty enthusiastic residents who were present. The input by the residents during this session will be used to set up the final design.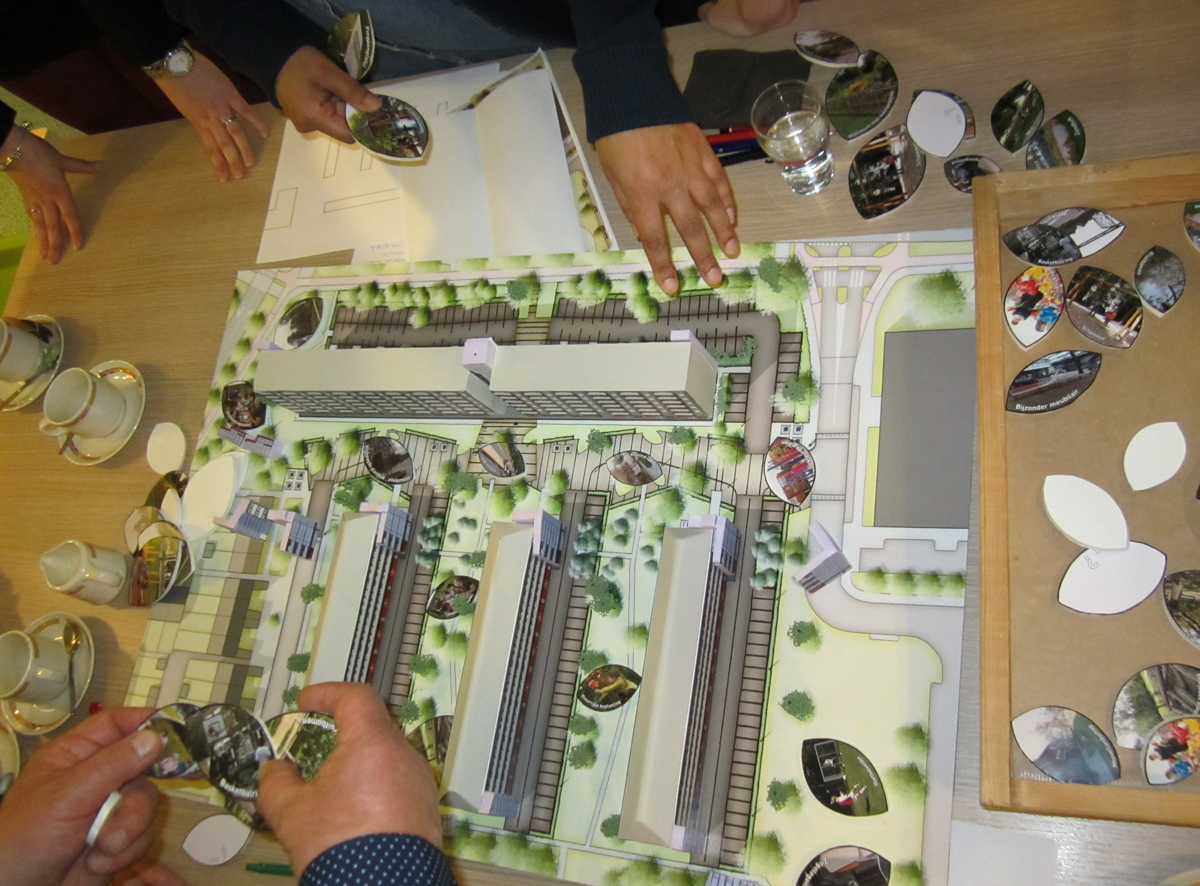 For me this was the first participation session I experienced. It was a very interesting completion of my internship. It learned me how you can really make a design where the final users have contributed to and feel proud of. In my opinion this should be the goal of each design.