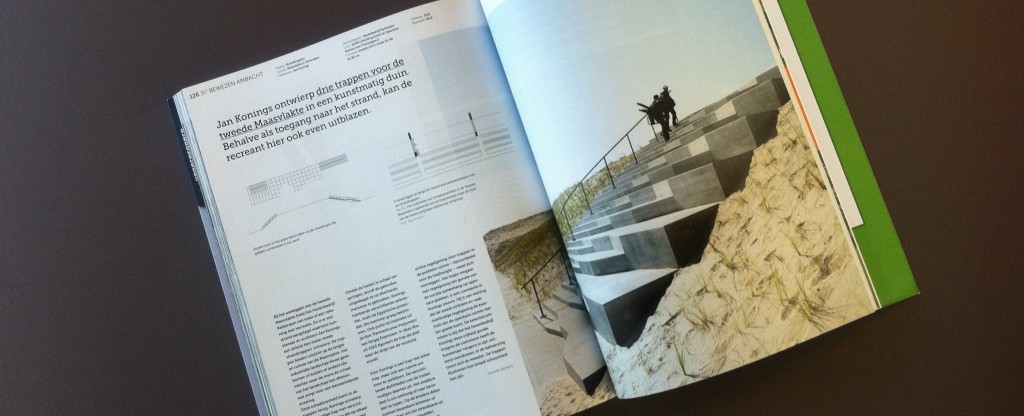 Stijlgroep is pleased with the publishment of the design by Jan Konings in the Yearbook of the Blauwe Kamer. He designed concrete stairs on the Maasvlakte II, the expansion of the port of Rotterdam supplemented with a new beach for recreational proposes. Commissioned by Port of Rotterdam Authority, Stijlgroep designed the landscape in which the stairs are embedded. We mentioned this project in previous posts. You can find them here:
New Land: Maasvlakte2
Giant Waves: First sketch for Maasvlakte2
Sand, sand, sand …… and some stairs
A brand new beach on a sunny day
Good news and sunshine, Maasvlakte 2
The design is related to the open and industrial landscape, where containers, sand, water and big trucks determine the sight. To invite the visitors to the beach, you need good facilities. The three big parking spaces with clean wide stripes provide an obstacle-free space. Beside the stairs of Jan Konings, we made three wooden stairs for additional connections to the beach, which are slightly lifted up from the dunes. Wooden pillars on top of the dunes mark the entrance and serves as a checkpoint on the beach. Below you find pictures of this project in the summertime.