Within the new development area Maasvlakte2 a recreational beach will be created. In order to reach the beach from out the parking area you have to conquer a seven meters high dune. Sure enough some help to get over it would be very much appreciated. For that purpose we came up with a number of sketch proposals.
On Maasvlakte2 everything is large, gigantic and of enormous scale. New design elements must adapt to this environment and use the same kind of language: sturdy, robust and grand. The stairs have been sketched like a wave of the sea which is actually rolling over the dune. They will function as a sculpture that you see from far away. You can't miss the parking area. The wooden poles which are being used as breakwaters along the coast line are the associated image for these staircases. The big wooden poles are not only the main elements transmitting the image of a gigantic wave but they actually bear the stairs floating over the dunes.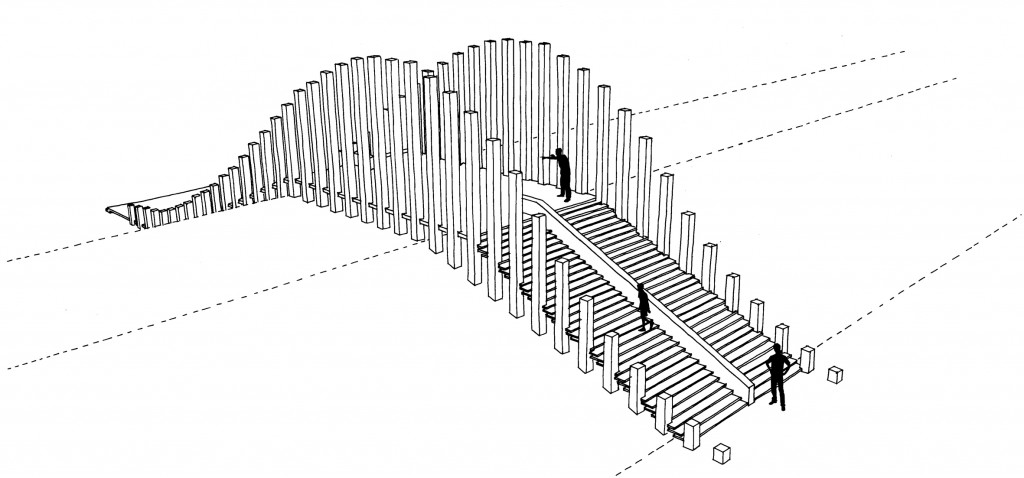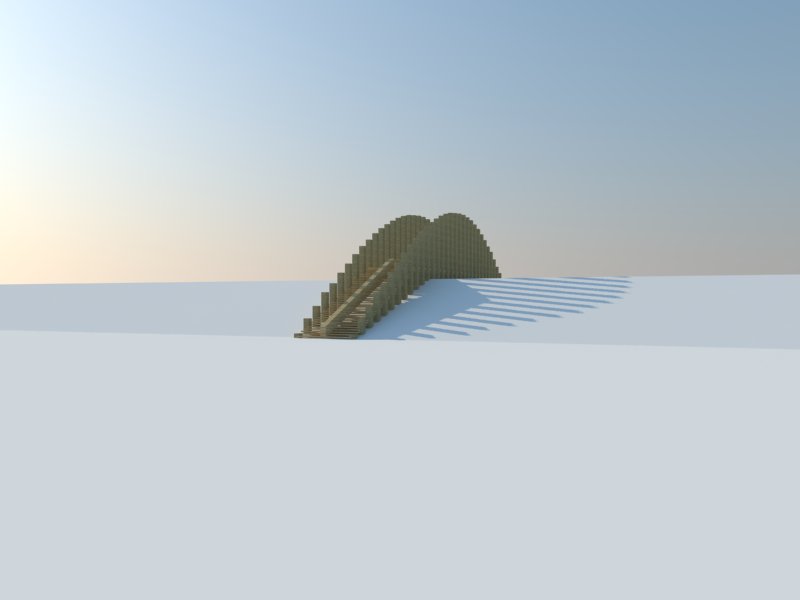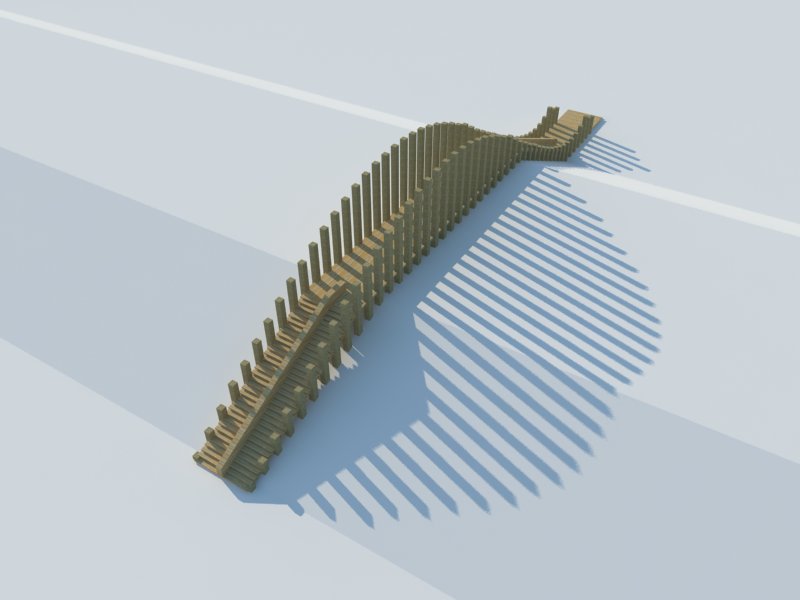 The idea is just a sketch; maybe in the future, in another project the giant waves will become alive. So watch out for it!