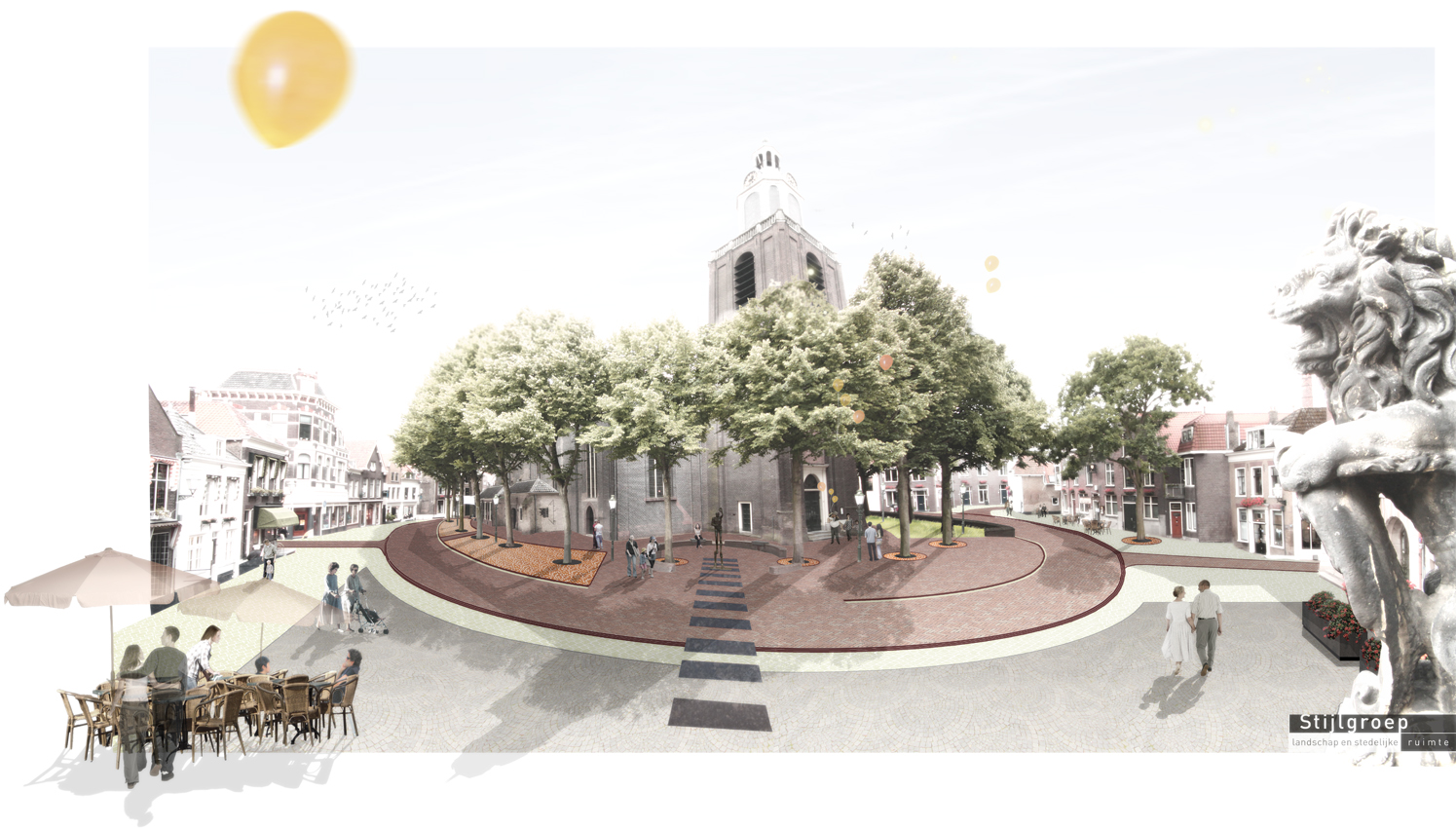 Making a good design is one thing, presenting the design is another thing; and both is the real challenge as a designer whether you are a product or communication designer, an architect or a landscape architect. At the end every one working in the wilder field of design is more and more being involved in communication: We need to explain our ideas to the wide public and never forget those people haven't got a trained eye for design. And to be honest with you even for me, working in the design profession for a couple years now, an amazing picture triggers my attention for a design the most.
So happened for one of our projects I have been working on for around two years. In the historical heart of Vlaardingen (NL) we have been appointed to design the Market (Markt te Vlaardingen) being known as the oldest spot of the city. In the course of those months I have sketched numerous options, coloured in a range of plans and looked deep into detail designs together with our technical advisors… kilobits, megabits and in the end gigabits of data's/ plans/ AutoCAD drawings have been produced (which bothered our system administrator quite a bit).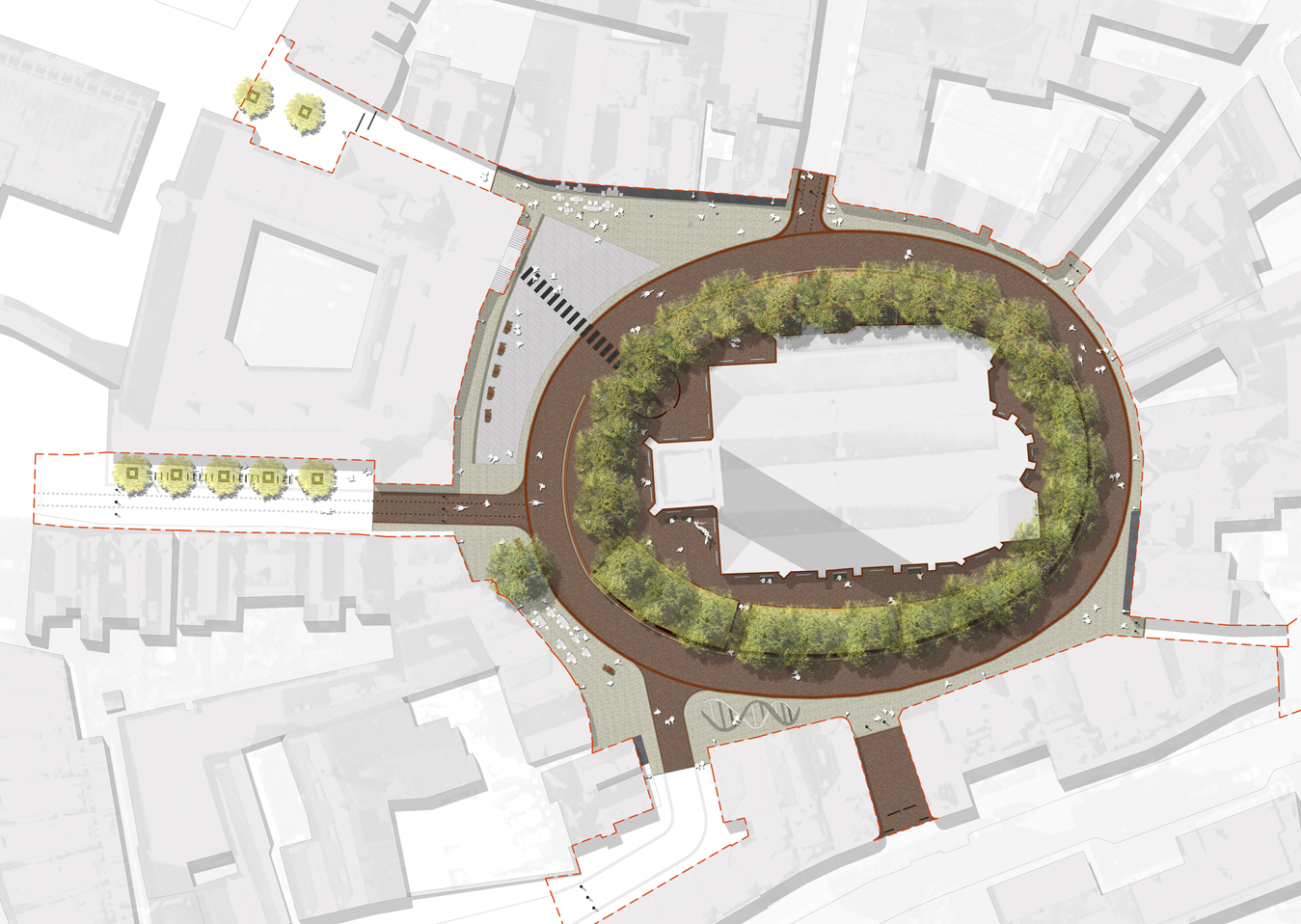 But all these uncountable plans never evoke the same feedback as one single document I have produced at the end of the whole design process: I have translated the two dimensional design into a three dimensional artist impression. While speaking with the project leader from the municipality Vlaardingen at the phone I almost could hear the gasp of surprise and understanding at the same time when he saw the visualisation for the first time. People who never saw this project before got the essence of the design at once. Again, let me be honest with you: Even I as the project designer had quite a WOW effect.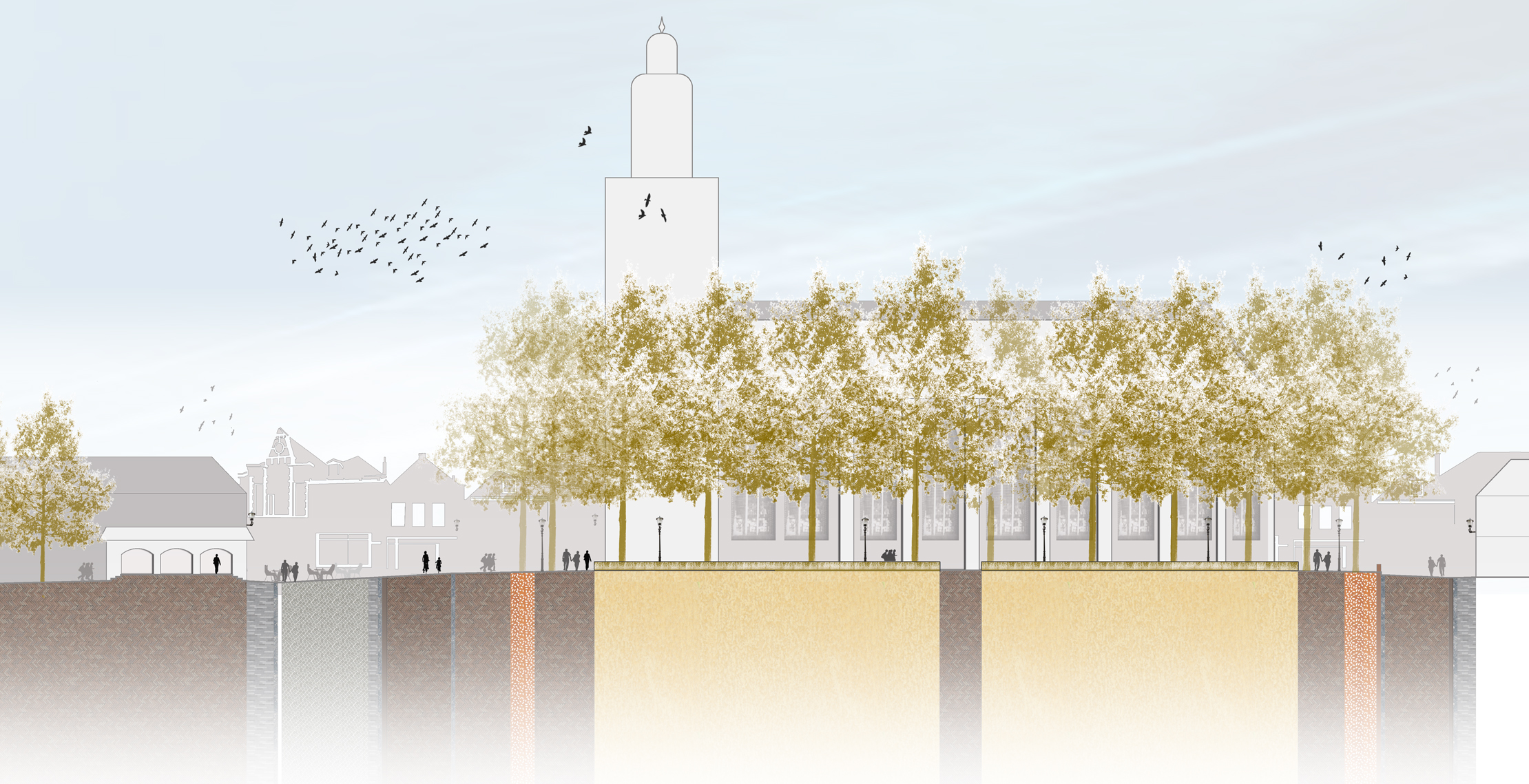 And once again one thing became clear to me: three dimensional visualisation is the very perfect medium to communicate a design within seconds.
So, let's take of to wonderland and fly away. And maybe we see each other at the terrace right in the left-hand corner zipping a drink at this beautiful sunny day.