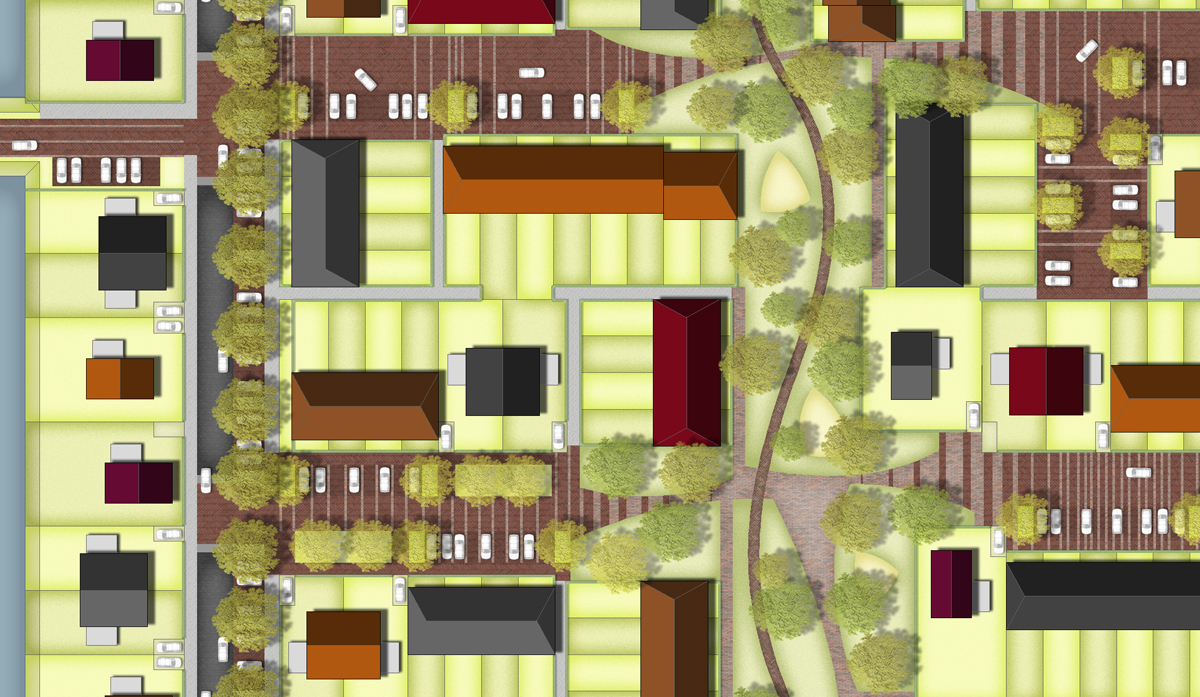 The timeframe for building the 700 dwellings of Esse Zoom in Nieuwerkerk aan den IJssel was set in the spirit of the booming housing market, before anyone could suspect a global crisis. After realizing the first phase in Esse Zoom Hoog, the urban scheme of the lower part, Esse Zoom Laag, was designed and contracts were signed between the municipality and the developers.
When the crisis hit the market in 2008, it was clear that the goals of all parties involved had to be adjusted, or in some cases even reset, to be able to continue with the development. This was the start of a long journey of the municipality of Zuidplas and the involved developers – Blauwhoed, Dura Vermeer, Roosdom Tijhuis, Stevast, Syntrus Achmea and VORM – to combine forces into a knowledge team.
With Stijlgroep as the spatial coordinator of program and identity, combined with the persistent confidence, trust and adaptive spirit of the municipality and the developers, we are proud to show you the result of this team effort in a plan. In our opinion it provides the correct answer to the changed demand of development: no longer presenting a fixed blueprint urban development in fast mass production, but a spatial strategy of small flexible coherent urban settlements, in a strong identifiable framework of water, green and infrastructure.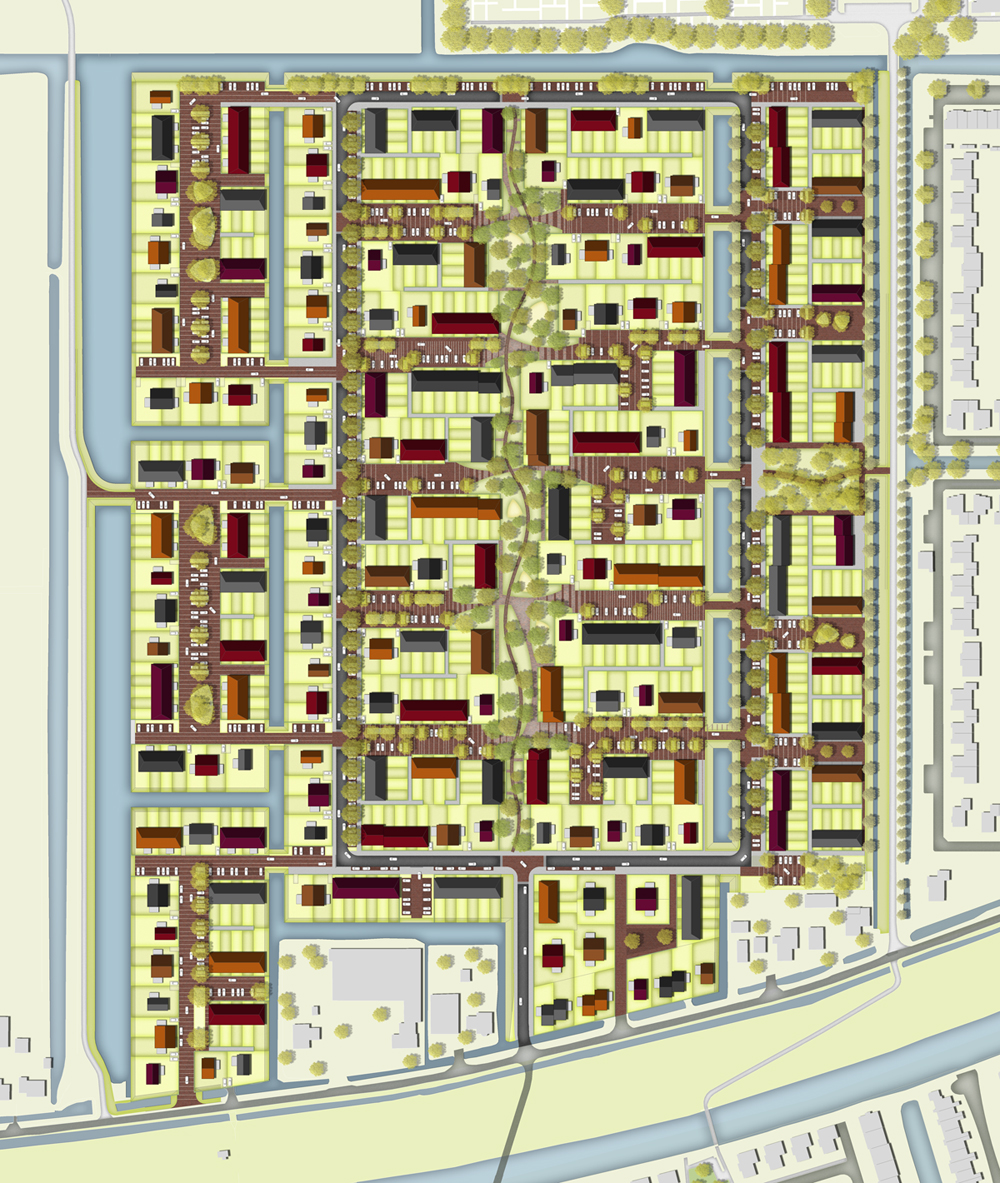 The framework of water, green and infrastructure enhances the direction and scale of the former landscape, and thus insure the identity and spatial backbone through the phased development of about 30 dwellings per settlement. Each settlement consists of a informal mixture of freestanding villas, semi-detached and small rows of houses. By the lack of traffic through the settlements, the emphasis of use in the public space will be less on cars and more on people. As it should in coherent social environments.
By defining a continuous public space through the whole development, the settlements intertwine with a green park zone, containing the larger meeting areas and playgrounds. All different uses inside the park zone are connected as if it is a necklace of spaces and functions.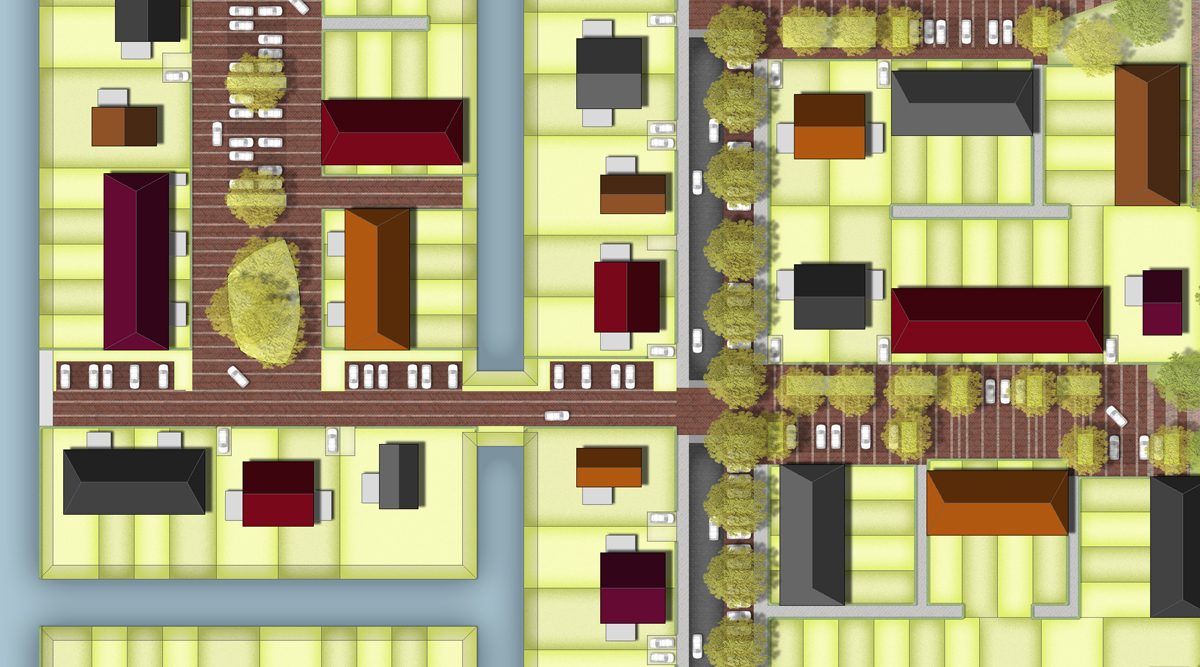 The next phase will be the making of the legal plans and designing the architecture. For this we defined a flexible set of quality guidelines that set the bar, without restricting the freedom of the architect. But most importantly: create a house that can be personalised by the future owner.
Hopefully within a year we will see the first settlement arise amidst the landscape so the next urban population will enjoy this small scale living in the landscape, close to the city of Nieuwerkerk aan den IJssel.