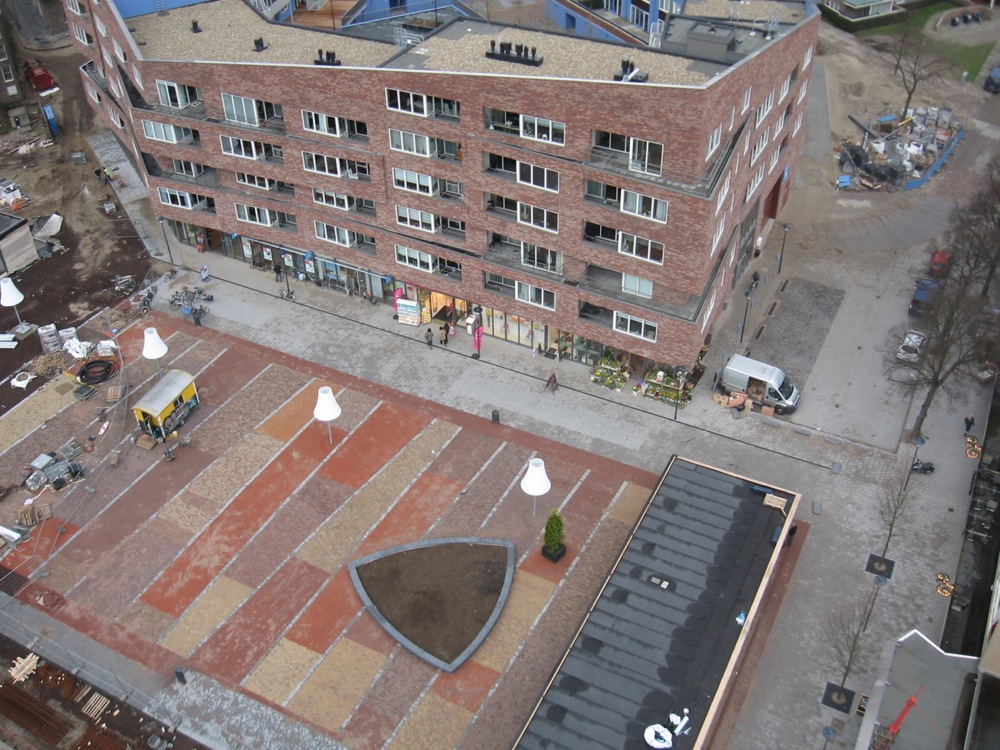 In 2005 we started with the project Marsmanplein in Haarlem. Commissioned by project developer Leyten we worked together with DKV architecten at this design.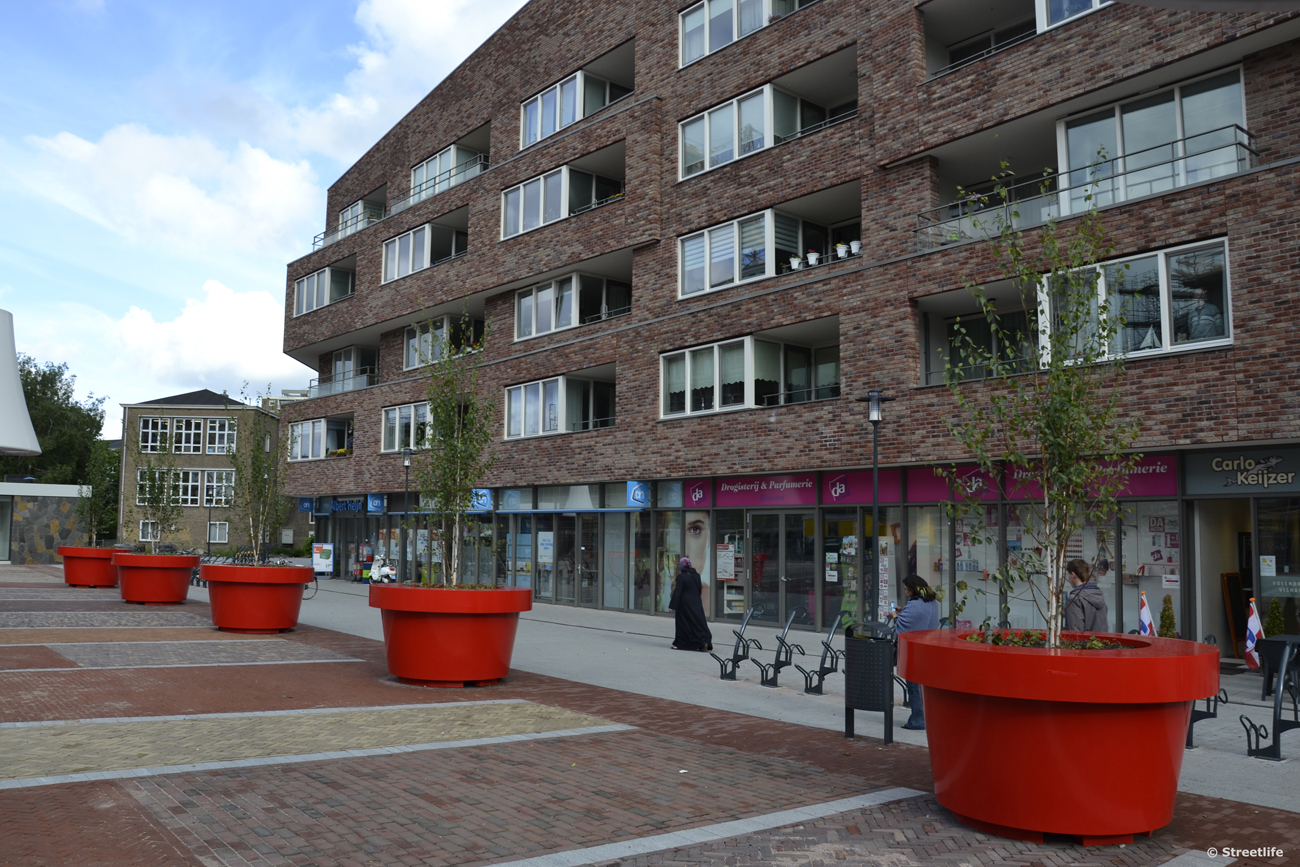 As you can see in our earlier post we tried to make it a beautifull outdoor space. It is great to see that even the streetfurniture we proposed has passed the design proces and is used as intended.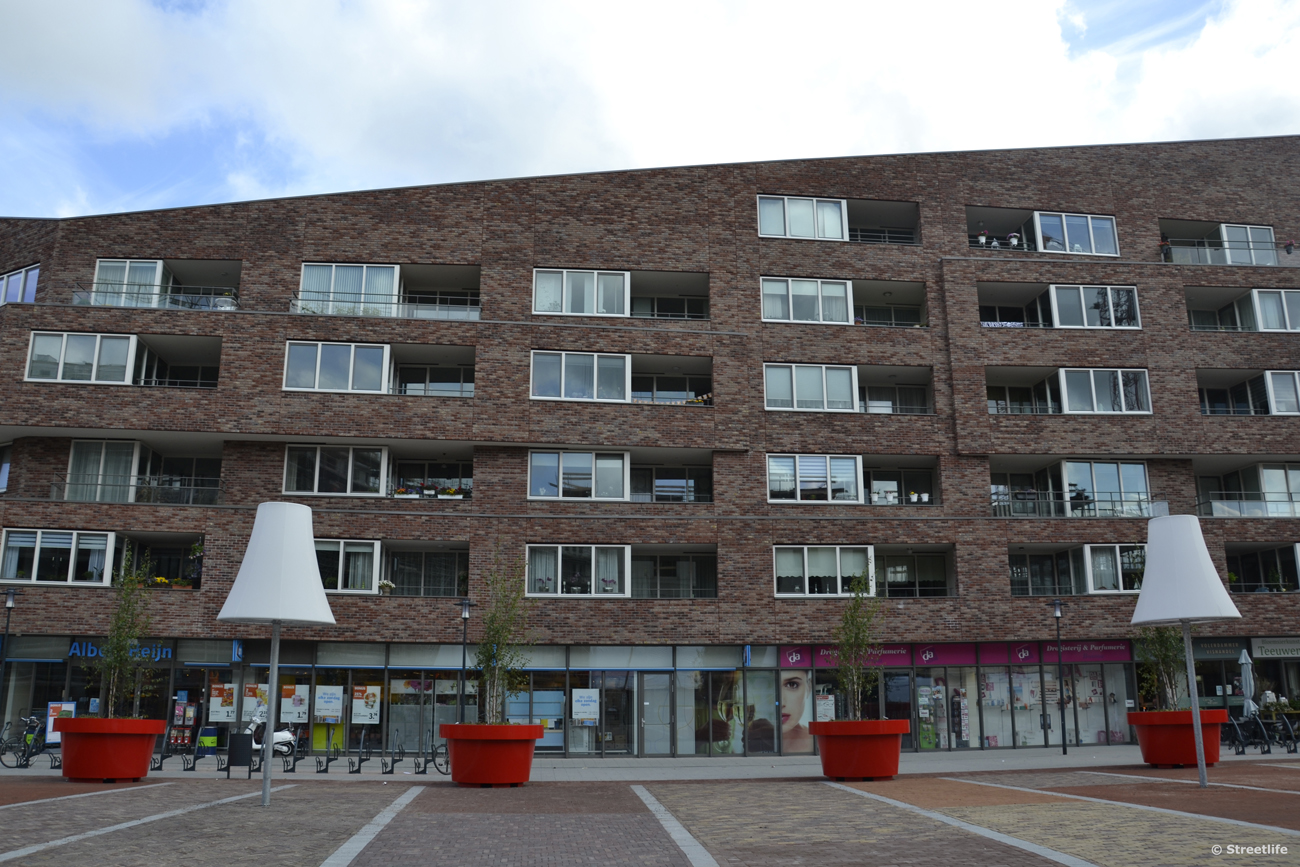 The lanterns and flowerpot are looking lovely on the colorfull and warm carpet of pavement. You can recognize the Mega Bloempotten of Streetlife like I recognized our project on this pictures in their newsletter based on the small piece of pavement you can see.