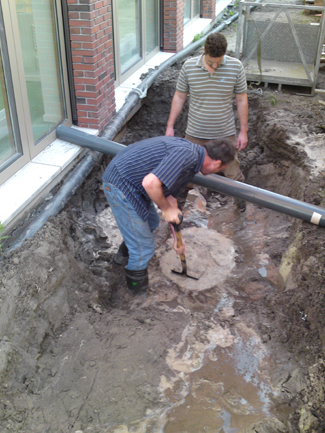 The people at Stijlgroep demonstrate a high degree of commitment in their daily work.
Their commitment goes beyond delivering a draft, a technical specification, a profile or plans on time. This became more than obvious during works on a large project. Problems started late Friday afternoon.
At times like that you need to be able to count on your colleagues.

Shovels, pipes, tubes and submersible pumps were collected and the problem was solved the same evening. It seems patently obvious, but you will find few advisors willing to dig into the mud on a Friday night to solve a technical problem.