A preview of Turfmarkt in Gouda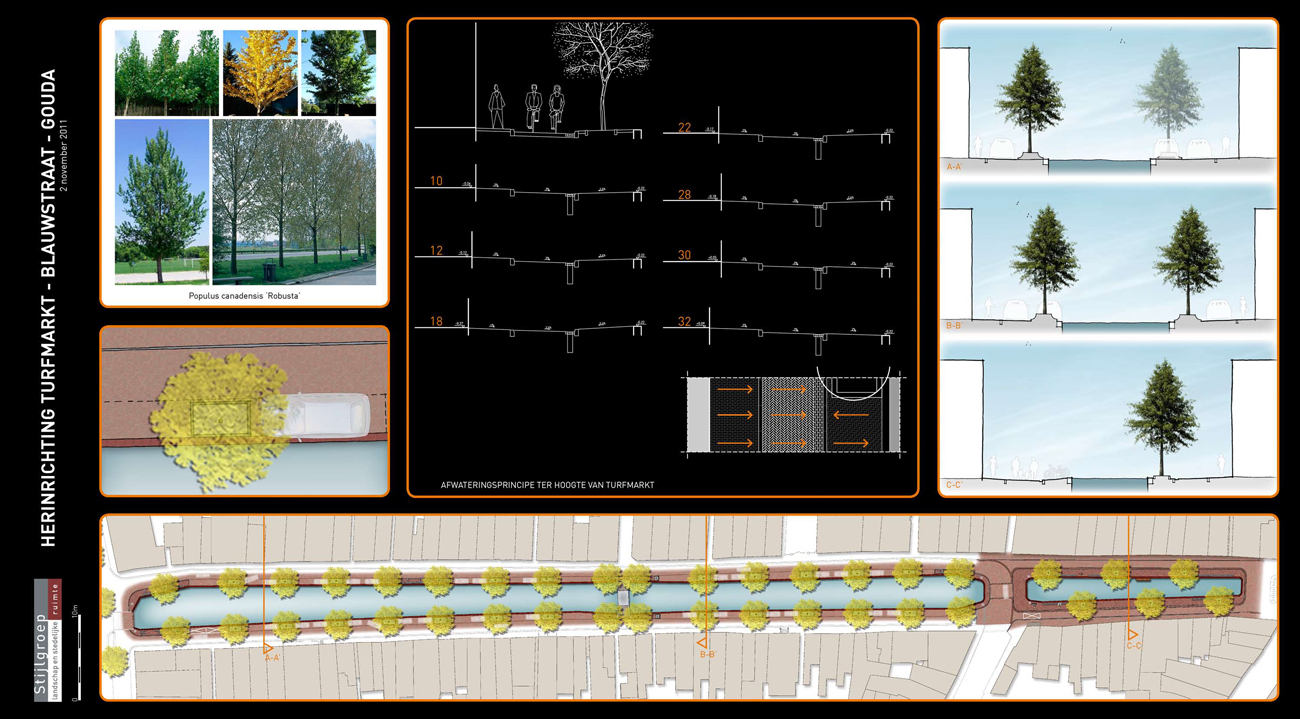 We have not only been working on the design and construction design for this project, but have been commissioned with the visualisations as well. Since some time now, we do experience that three dimensional images are the most useful tool to communicate design ideas with all different stakeholders.
According to the principle what you see is what you get/ what you get is what you see people can directly see the impact of our design proposals.
And the great thing is: during construction phase, when the whole site goes upside down, a sign at the construction site with an artist impression shows the amazing public space which is build there right at the moment.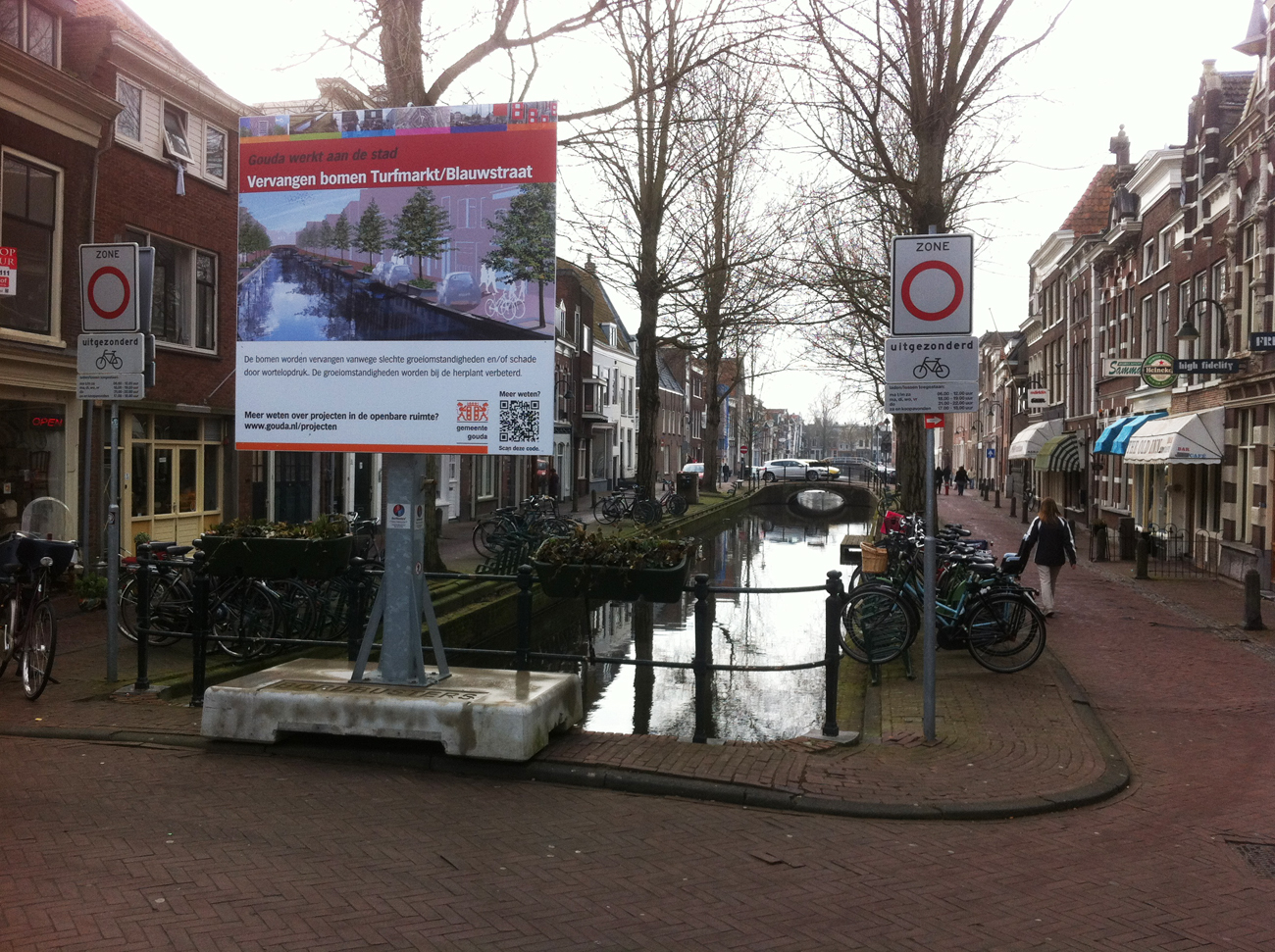 And of course we are very happy whenever our images are used for broad communication purposes, as this is a remuneration of the great work we do every day.
In Gouda the construction work is at full speed and we can't wait to see the final result…just let us hope that the sky will be in real as blue as on our artist impression, when we come along next time to shoot some photos…