More and more Stijlgroep is involved in the activities of the Go Dutch Consortium.
In Washington DC, Miami as well as New York City and New Jersey the Go Dutch Consortium gets involved in developments and initiatives.
Trying to combine the best of both worlds Go Dutch Consortium is presenting the INTEGRATED APPROACH in this beautifull orange leaflet; landscape architecture connected with urban planning, architecture, community building and economic development.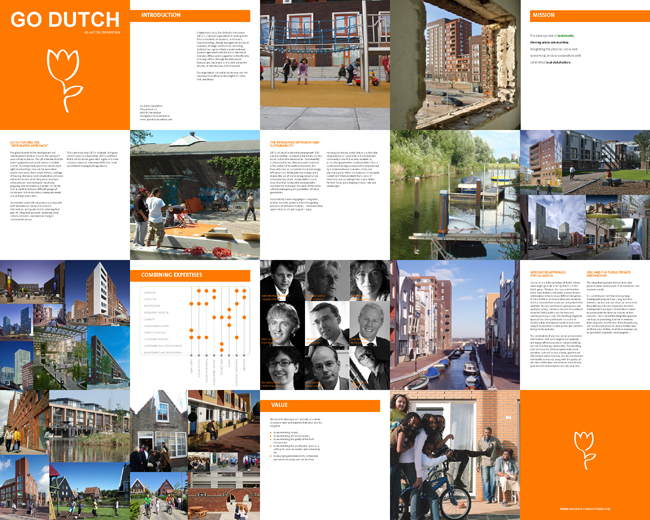 The Go Dutch consortium is an amalgamation of six companies that combine the skills of architects, planners, and social scientists: Dana Ponec architecten, Faro, Nestor solutions, Tangram architekten, Urhahn and Stijlgroep.