Stijlgroep was asked to take care of furnishing the adjoining roof garden of the Medimall.
The Medimall accommodates the whole rehabilitation department of it's neighbour: the new Maasstad hospital.

The program of demands anticipated in imitating practise situations which cause problems for patients who are rehabilitating after an accident or surgery and for patients with a chronic physical disability. Furthermore the roof garden needed to be a pleasant accommodation for both employees and patients.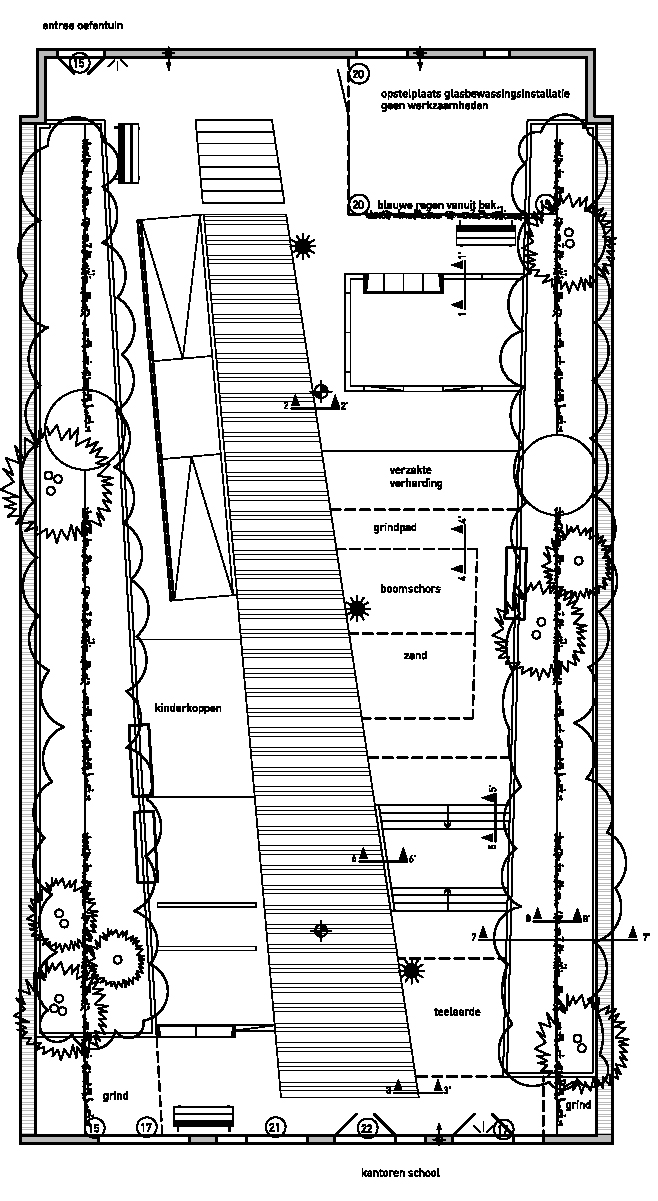 The furnishing is very diverge: several species of pavement, tram rails, stairs, grit and even a slope. The 'carpet' of the garden is made of hardwood duckboards. The garden is totally fenced off by hardwood flower boxes which provides shelter and privacy.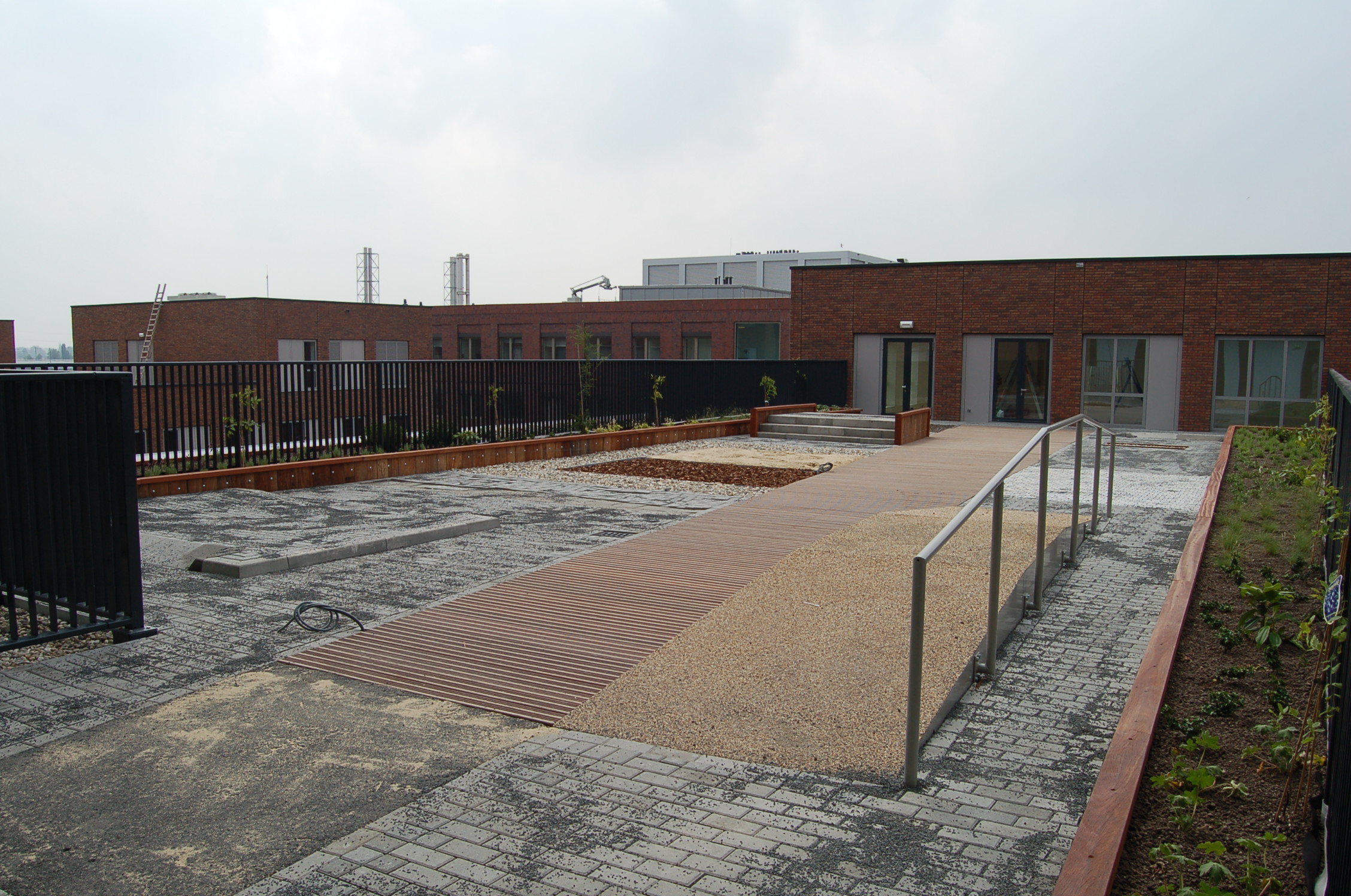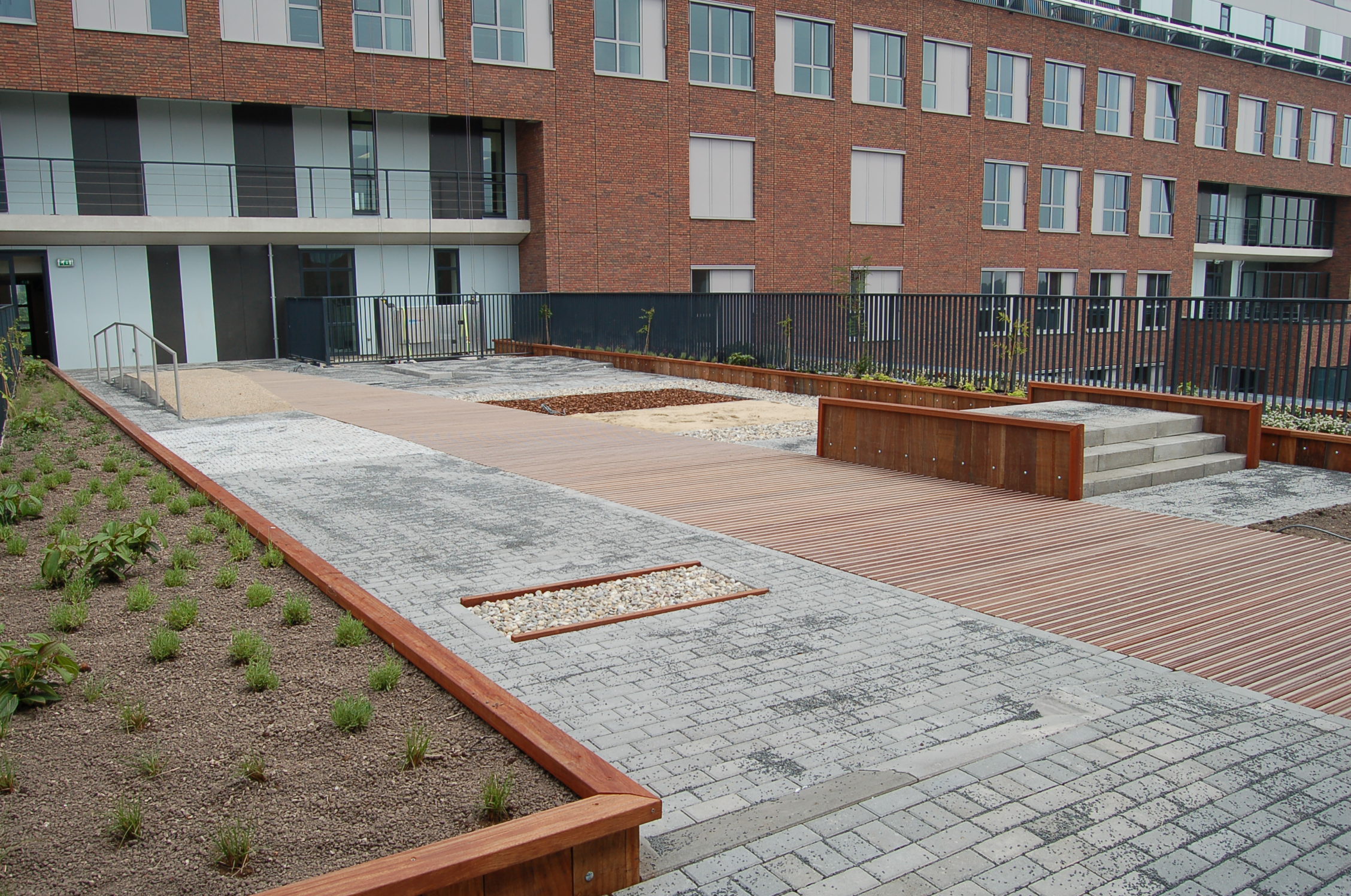 We hope that this roof garden contributes to a soon recovery of the patients of the rehabilitation department.