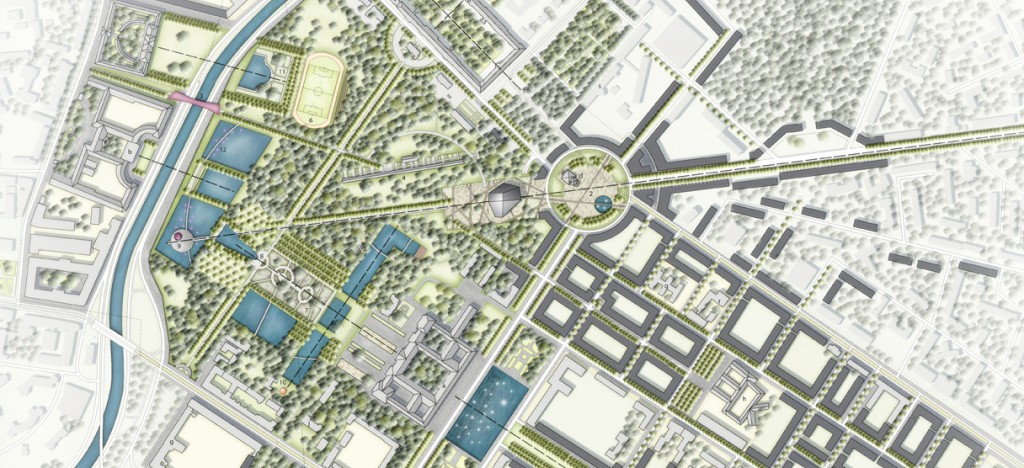 The Iktinos Prize is established in 1969 by architect Huig Maaskant, co-founder of The Rotterdam Academy of Architecture and Urban Design. This prize is awarded each year to the Academy Student who '… (Cultural) contributed through quality and characteristics of the study results to education, research and practice of architecture or urban design.'
'Rise of the Greatness' is made by Christophe Cornille in the studio 'Lefortovo Moscow' from the Rotterdam Academy of Architecture and Urban Design. The project was under the supervision of Sander Lap (LAP Landscape and Urban Design) and is organized in collaboration with the National Institute for Cultural Heritage (RCE), the TU Delft (Architecture/RMIT) and the Amsterdam Academy of Architecture (Landscape Architecture). Part of the design studio was an international workshop in Moscow, hosted by the Moscow Architectural Institute (MARCHI).
The jury of the Iktinos was chaired by Martin Aarts (Head of Urban Planning and Urban Development Rotterdam and chairman of the board of the Friends of the Academy) Klaas van der Molen (architect, director at architects van Mourik), Dirk van Peijpe (urban design, co-founder and partner of the Urbanisten), Francesco Veenstra (partner / senior architect at Mecanoo) and Emmie Vos (Director Europan Netherlands). Secretary of the jury was Robert von der Nahmer. Chris van Langen (Director RAvB) was host.
Rise of the Greatness!
What happened to the pleasure gardens of the Moscow elite on the Yauza? Lefortovo Park and the River Yauza are part of the main green structures in the Lefortovo District. In process of time the personal garden became a huge park and transformed from a magnificent royal garden of Peter the Great, the ruler of Russia in the eighteenth century, to a park for the neighbourhood to walk the dog. It lost his greatness and it's time to get it back! The idea underlying this project is to restore this greatness to some extent, to translate the contemporary power position of Moscow. The interventions have the impact to have a positive influence on the surrounding areas with new connections. 'Lefortovo Park, greatness within Moscow' is a new heart for the District.