The participants of Stadsinitiatief are united in a poster that you can find across Rotterdam.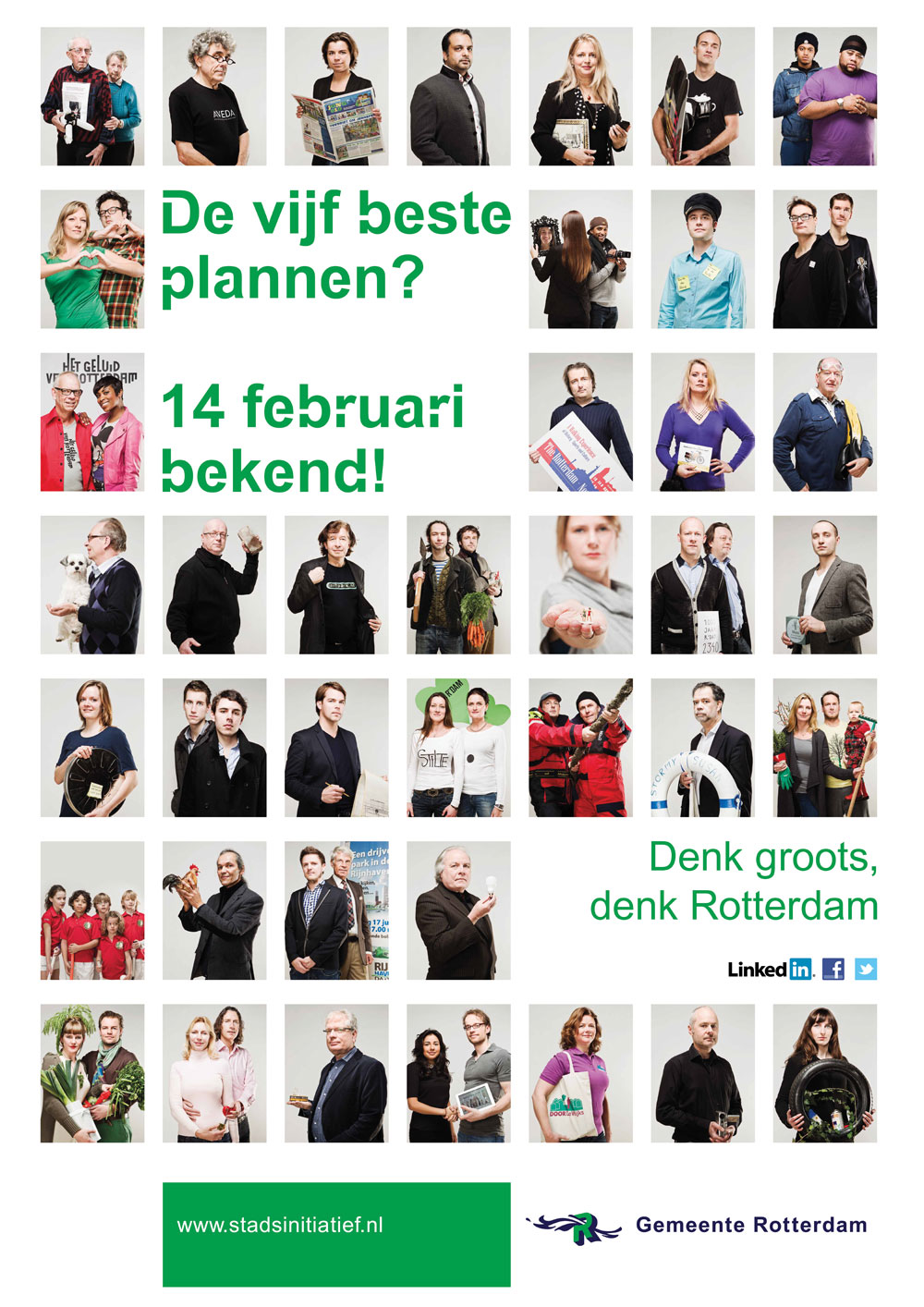 In a few days the Board wil make a selection out all the participants. 10 of them will have the opportunity to present there ideas to the Board and finally the top 5 will be announced on Valentine's Day.
From the 1st till 12th of March all the inhabitants of Rotterdam can vote their favorite Stadsinitiatief. So don't miss it: VOTE!
We hope that H.E.L.D.E.R.H.E.I.D. will achieve the top 5!