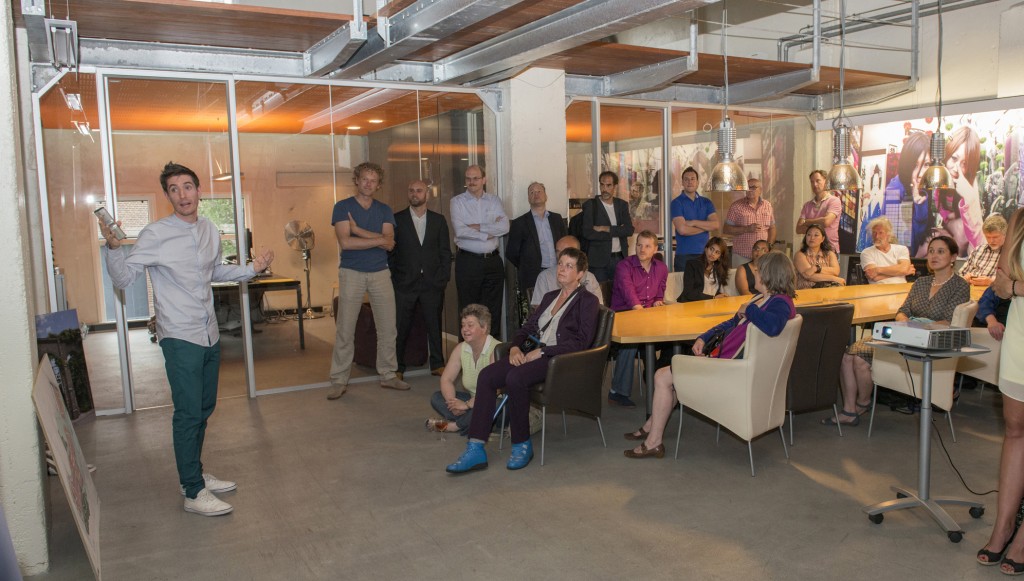 How can you network as a small company? Meeting people that inspire you and listen to your story. GNO-Network makes it possible. With an unique concept they try to connect companies to each other. They invite each time some people to talk about their business as an introduction. Together with some food and drinks they also invite an entertainer. This is a good start for the face to face network. Stijlgroep had the opportunity to host one of their meetings at the office.
It was an inspiring day where we met a lot of people. At this evening Dave Held from the Rabobank and Marco van den Berg from OBR gave a presentation how they can help business owners in Rotterdam.
We had also the opportunity to tell the story of Stijlgroep. How an office located in Feijenoord works around the world and makes plans where people and landscape are the centre points of the concepts. Through this way we met Sander Alt from Urrebuk Storytelling, Martine Sollie from de Fotograficus, Rudolf Teunissen from Lightdesign, Syste van der Hoek from Targetconsult, Dirk de Wit from D en W and Mees Rahangmetan from Rahan Monlak Company and many others. It was a pleasure to meet them and maybe we can work with some in the future!