A unique tree grate for Market Vlaardingen
The trees are God's great alphabet:
With them He writes in shining green
Across the world His thoughts serene.
Leonora Speyer
On the Market in Vlaardingen the alphabet has indeed been written.
Twenty-six trees around the church, hereunder 25 existing monumental ones, are symbolising the alphabet from alpha to omega. Therefore and spatial wise the trees are one of the most important 'elements' on the Market.
The shape of the ellipse, being formed by the trees, has been chosen as starting point within our design process. The three dimensional shape has been transformed into a two dimensional design proposing a sequence of complementary shapes below the trees. On the southern side four shapes of lawn will be realized whereas on the northern side a real unique element has been designed: an extraordinary large tree grate (with a width of around 5m at its widest point, a length of 40m and a total surface of 200m²) will emphasise the shape of the ellipse speaking design wise; further on the grate will ensure a long-lasting life time of the trees by creating a better supply of oxygen and water.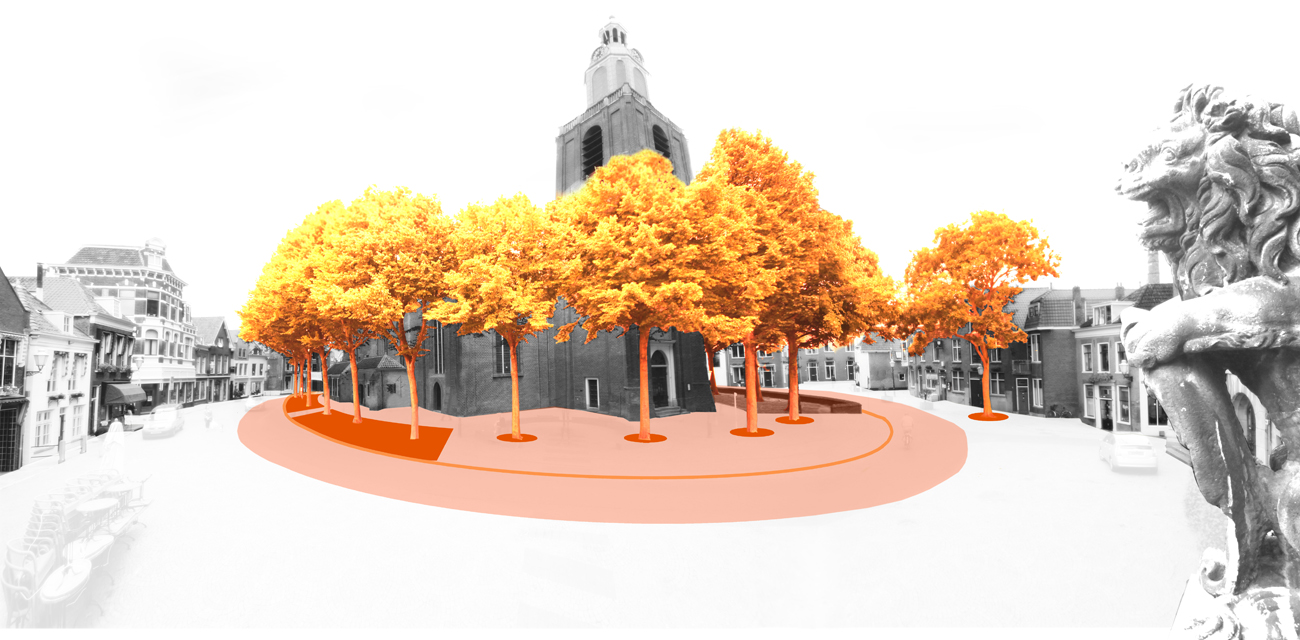 Anyway, the first parts of the tree grate have been laid on site, and as promised we want to share this exciting news with you.
I personally was very much looking forward to this moment. And to be honest, I had a picture of the tree grate in mind during the design process; but when I saw the first elements in real, I had just a few words left: great, amazing, stunning…
Now I hardly can wait for the moment the whole tree grate will be placed… but luckily I don't have to wait too long…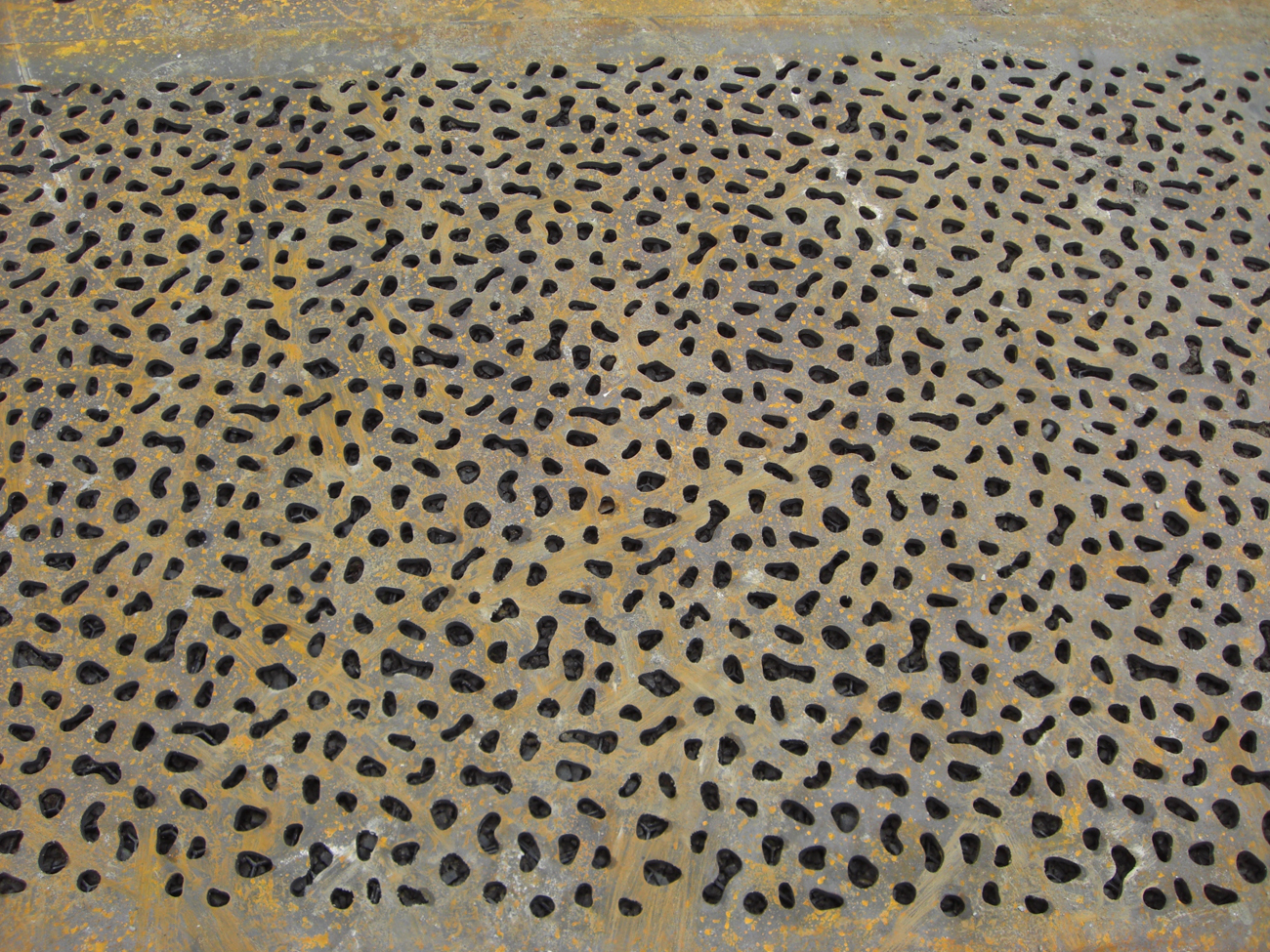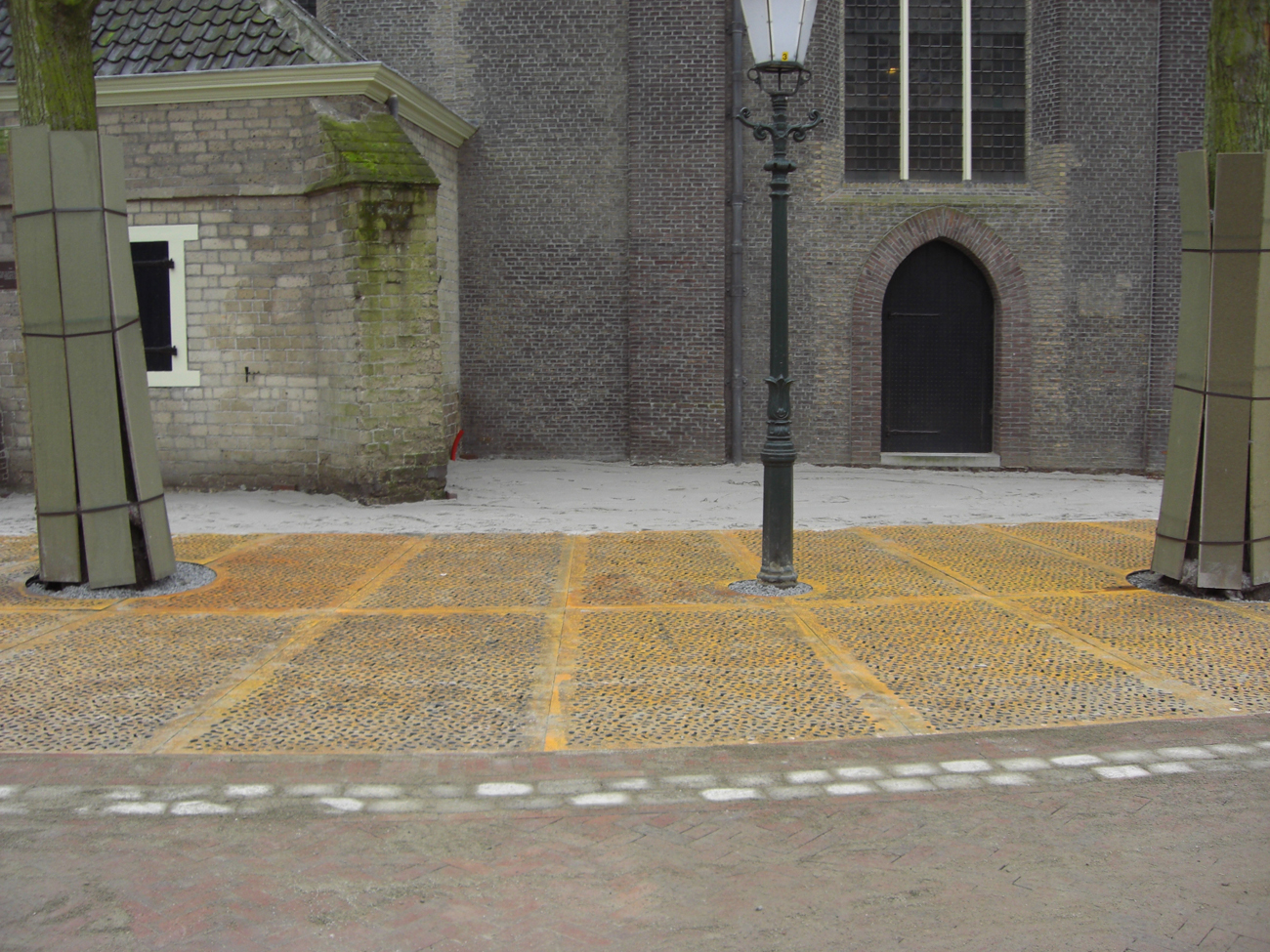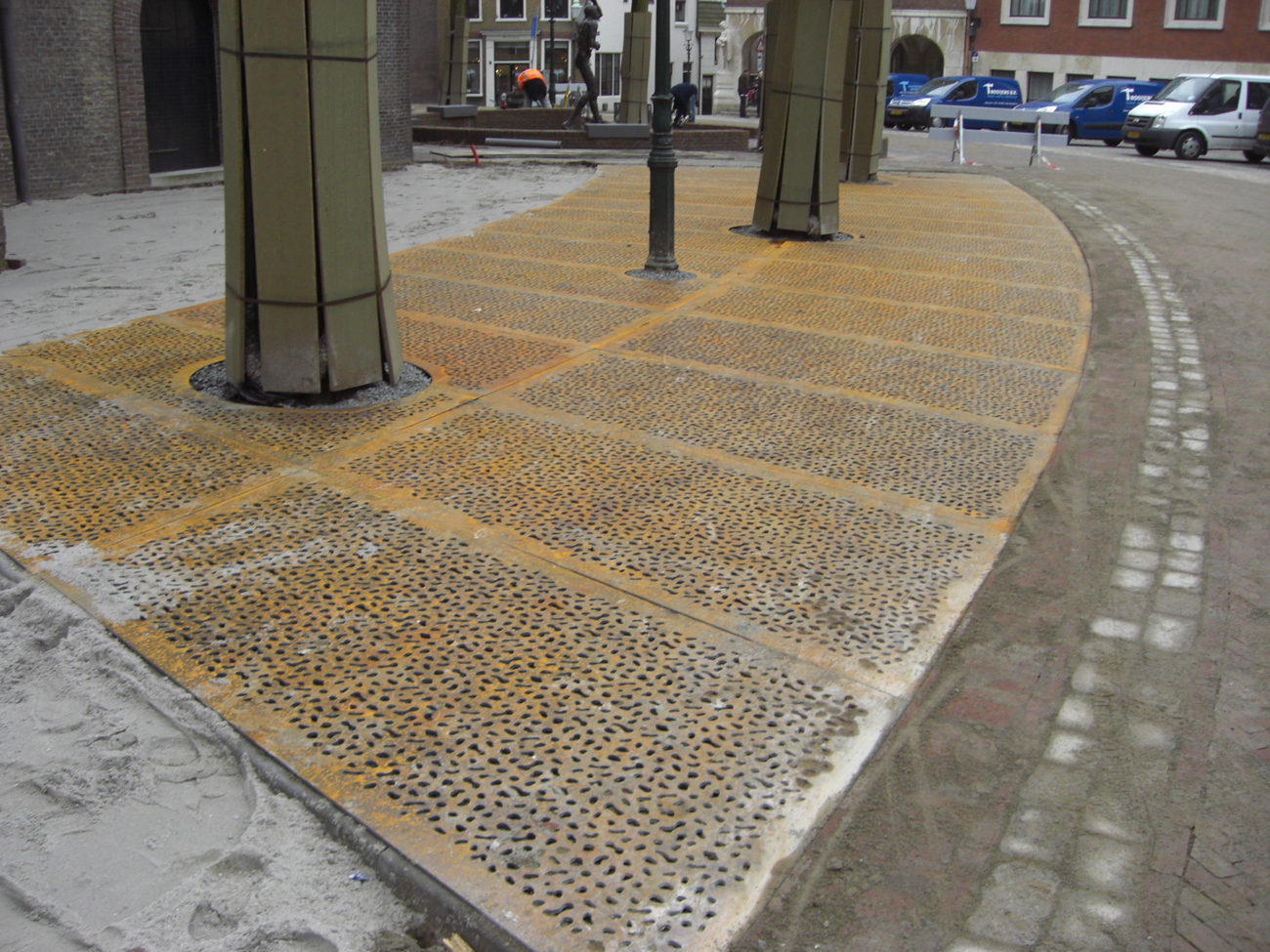 Read more about Vlaardingen Market.