Our job is not only about creat something new on a blanc canvas but it can also be something refreshing.
For example, there are many public places that are not pleasant to be. Especially under bridges is the atmosphere often not great.
It 's a dark area that has been created to be functional and not a place to be.
With a little effort (and off course the financial aspect) it 's possible to create a ussable area.
I saw a great project of La Dallman about a conversion of an unsafe underbrigde area.
They created an area where you can relax, a place where movies can be showend and even a place where events can be organized.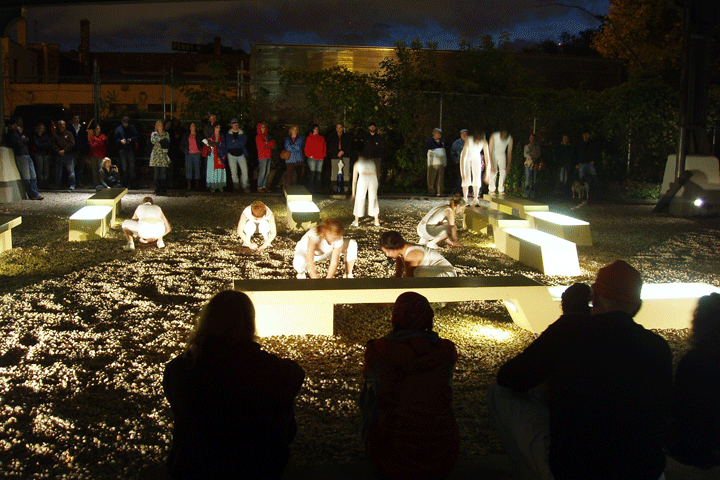 An other funny thing I saw was a part of an sculpture trail in the Bijlmer. Pascal Tayou, born in Camaroon, has made the Tayouken piss, based on a self-portet after the famous statue in Brussel.