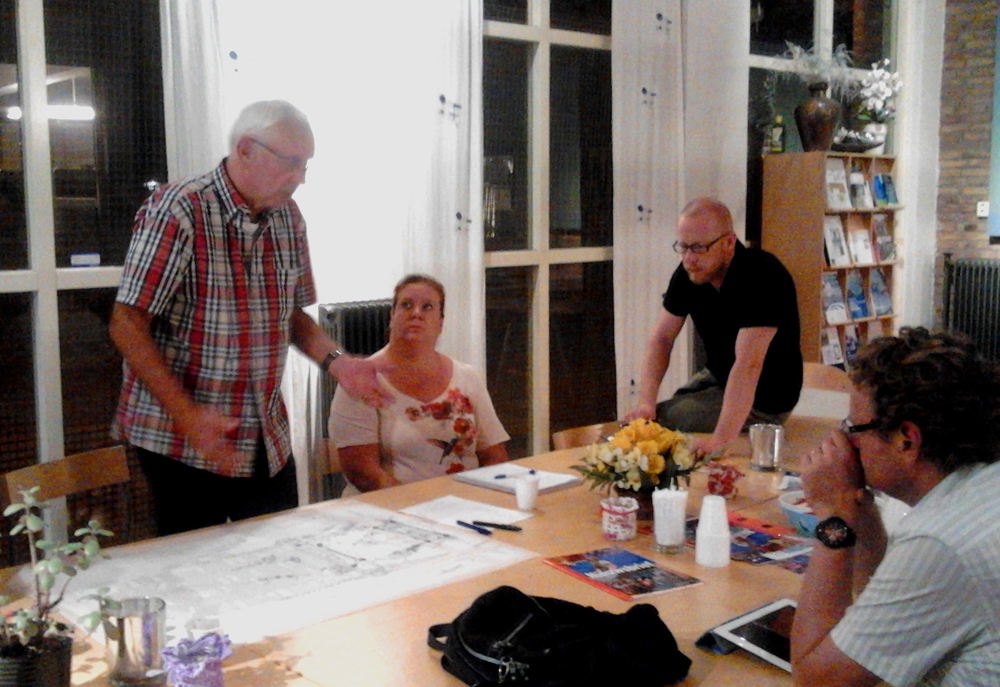 Last Thursday was the second session of the participation process on the redevelopment of the Erasmusplein in Gouda. Right after the first session on July 16th, Stijlgroep used the ideas of the residents and the desires of the municipality of Gouda to set up a first preliminary design proposal for the Erasmusplein.
Just like during the first participation session, the residents were divided into three groups with each their own theme: activities on the square and a design proposal for the day and night situation. During this session, the participants could write down or draw their ideas on a large map of the project location. Thereafter, the ideas on the three themes were presented to the other participants. This was followed by a discussion among all participants.
The results of this participation session will be used for a preliminary design of the Erasmusplein. Over a few weeks, this will be presented to the residents during the third and last participation session.