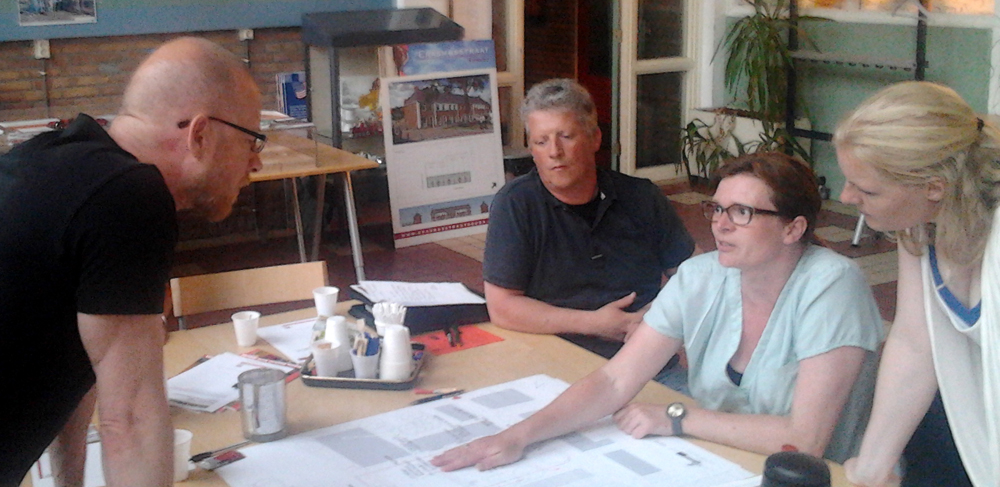 Last Tuesday, Stijlgroep started with the participation process on the redevelopment of Erasmusplein in Gouda. This square is located along the Turfsingel, just outside the city centre. At this moment, the site covers an intensively used car park, with on the side of the Turfsingel a piece of wasteland. Instead of developing this part along the Turfsingel, the municipality of Gouda decided to use this as a central meeting place for the neighborhood. With this goal in mind, a participation process was launched involving the residents of Erasmusplein. Stijlgroep, with extensive experience in such processes, deliberately chose to first listen to the wishes of the residents before starting with the design process.
The evening started with a brief introduction on the current issues of the site and the desires of the municipality. After this, the participants could give their first reaction. Then the participants were divided over three tables, each with its own theme: traffic, public space and activities. With maps of the current situation, one could express their ideas of the future situation in text or by drawing. After 30 minuten, the results of each table were presented to the other attendees, which was followed by a lively discussion among all the participants.
The results of this first participation evening will be used to set up the first draft proposal. After the summer, this process will continue with a second participation evening with the residents.