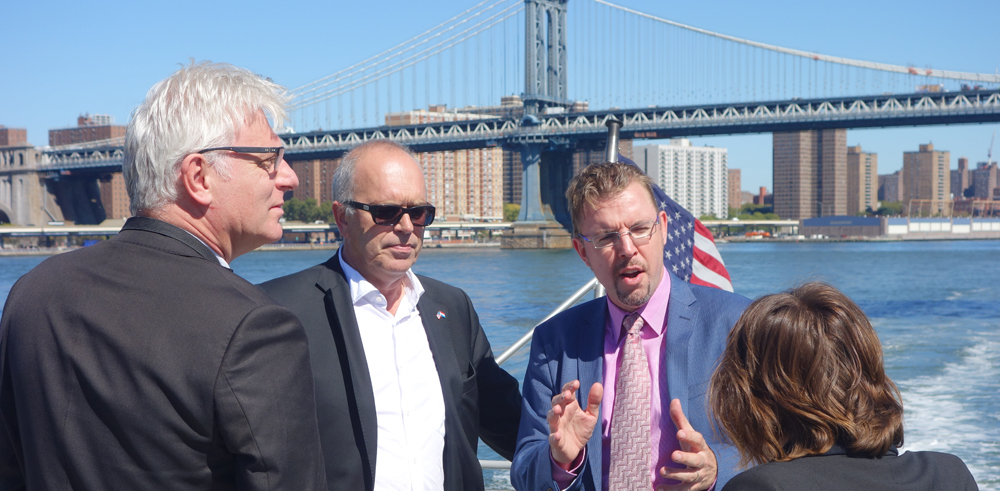 Last week the Go Dutch Consortium again visited New York. During this visit Go Dutch was accompanied by a delegation of the Dutch Ministry of Foreign Trade & Development Assistance. Purpose of this visit was to share and exchange knowledge on water and looking for possible matching ideas to redevelop Red Hook, a neighbourhood in southwest Brooklyn.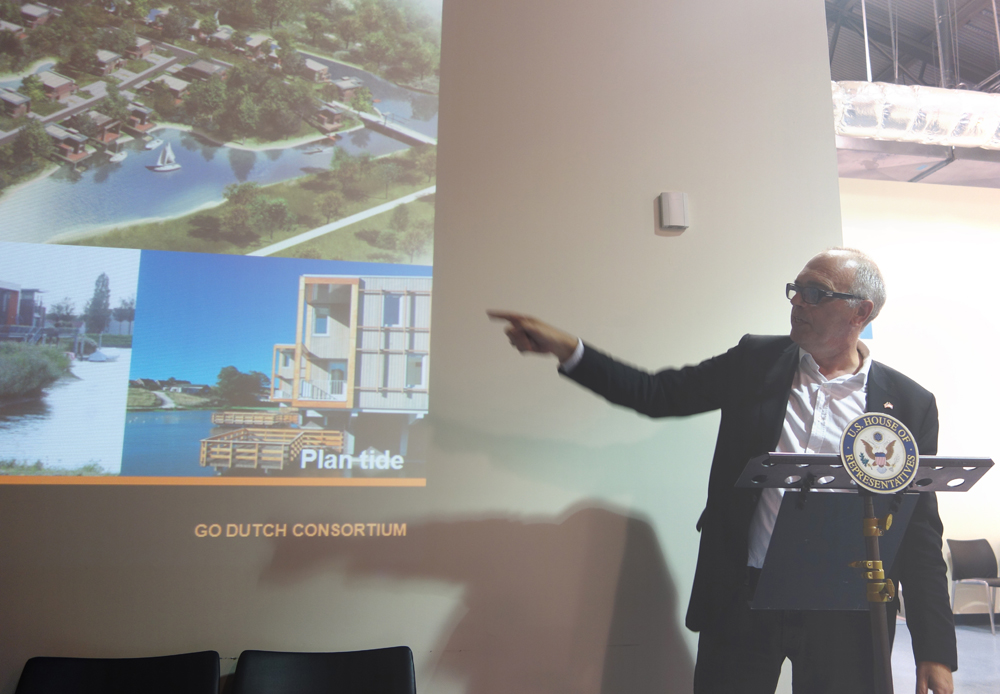 The consortium presented its knowledge on dealing with water issues in front a selected group of professionals, among which The Port Authority of New York – New Jersey, Economic Development Corporation, NYC Department of Education, NYC Department of Housing Preservation & Development, Brooklyn Chamber of Commerce, NY Harbor School & Outside New York LLC and many more. On behalf of New York's 7th Congressional District was Nydia Velazquez. She is well-known in New York and especially in Brooklyn, where she is adequately seeking for bottom-up initiatives to regenerate the area. Just like the Dutch Minister Lilianne Ploumen, she committed to a future cooperation between the Go Dutch Consortium and the Brooklyn parties.
After the presentation by Go Dutch, a round table meeting took place. The stakeholders and other attendees were asked for their opinion on the presented vision. Judging from the subsequent discussions, it was clear that the presentation was well received.
Thanks to this visit, the Go Dutch Consortium will be working on a business proposal, where will be explained how a future desired cooperation can be achieved.