Last week we have been commisioned by the University of applied Sciences of Rotterdam (Hogeschool Rotterdam) with the sketch design for the Academieplein. We have been asked to come up with two design proposals.
The Unsiversity recently bought the former office of the energy company ENECO situated across the street. The renovation works are under full swing; the University expects to welcome the first students at the begin of the following term on 12th of September.
In the current situation the locations are seperated by a small road; it appears as a traffic dominated area between the backsides of the two buildings.
From September onwards a lot of pedestrian traffic flows of teachers and students are expected. Prior to the restructering of the whole area, which is aimed to take place in the following years, the Univeristy of Rotterdam has decided to start already with the redesign of the Academieplein.
The University of Rotterdam has been an regular client of Stijlgoep for a long time now. The first assignment for the university was in 2003, when we were asked to redesign the patio of the location Museumspark. Hand in hand with the extension of the buildings, designed by EGM architecten, a new design for the patios had been necessary. The patios became places where students enjoy to spend their breaks.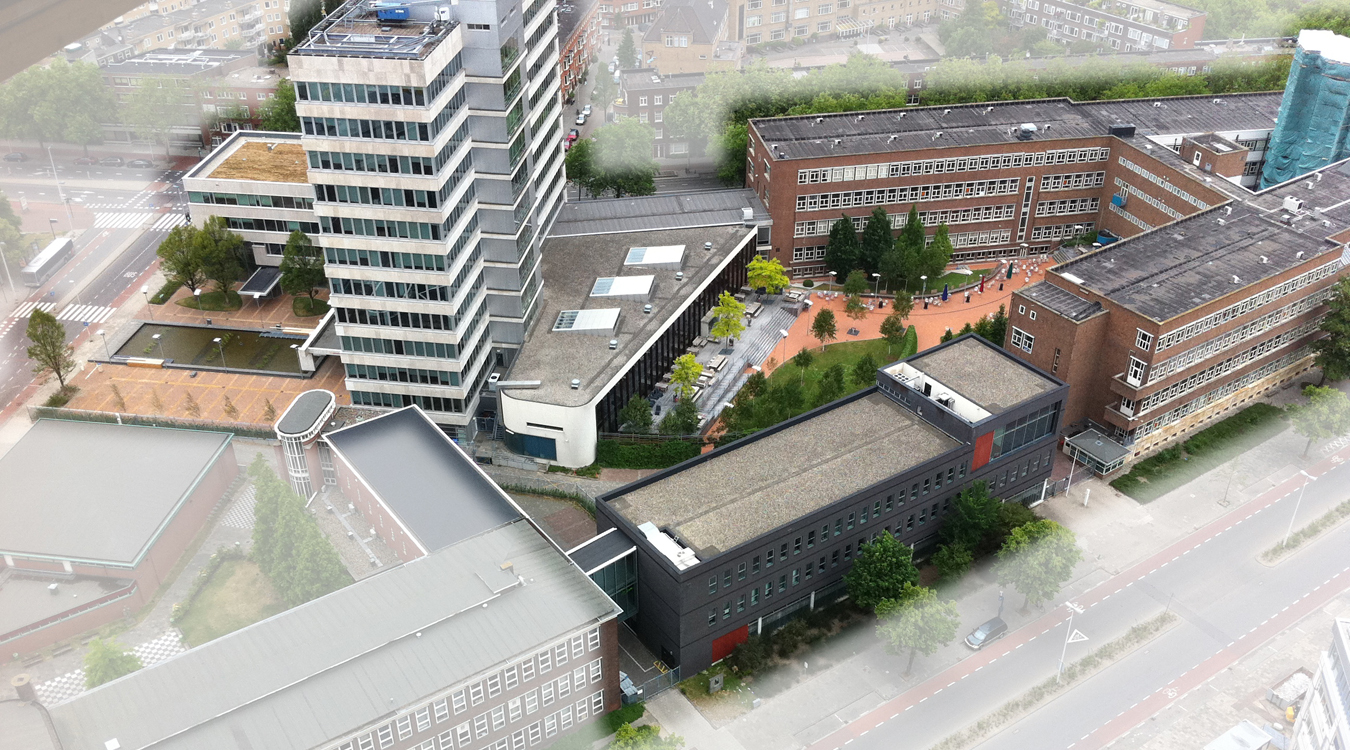 In 2007/2008 we worked on the patios of Pieter de Hoochweg. For this patio, which is surrounded by three different educational institutions, Stijlgroep designed a functional, yet beautifull square emphazising the ensamble of old and new buildings. Following on the design we were also commissioned to make the construction design and be the on site supervisor.
In 2010 we have designed for the same location a fence element and a unique emergency stair case. We have been responsible for the complete process from design upto the delivery, including the construction permission.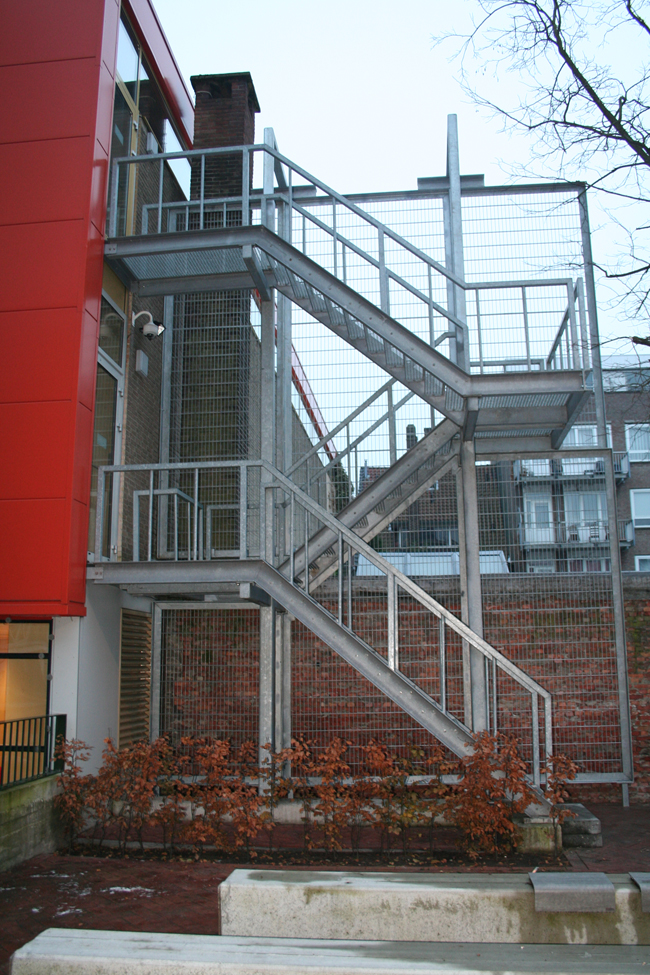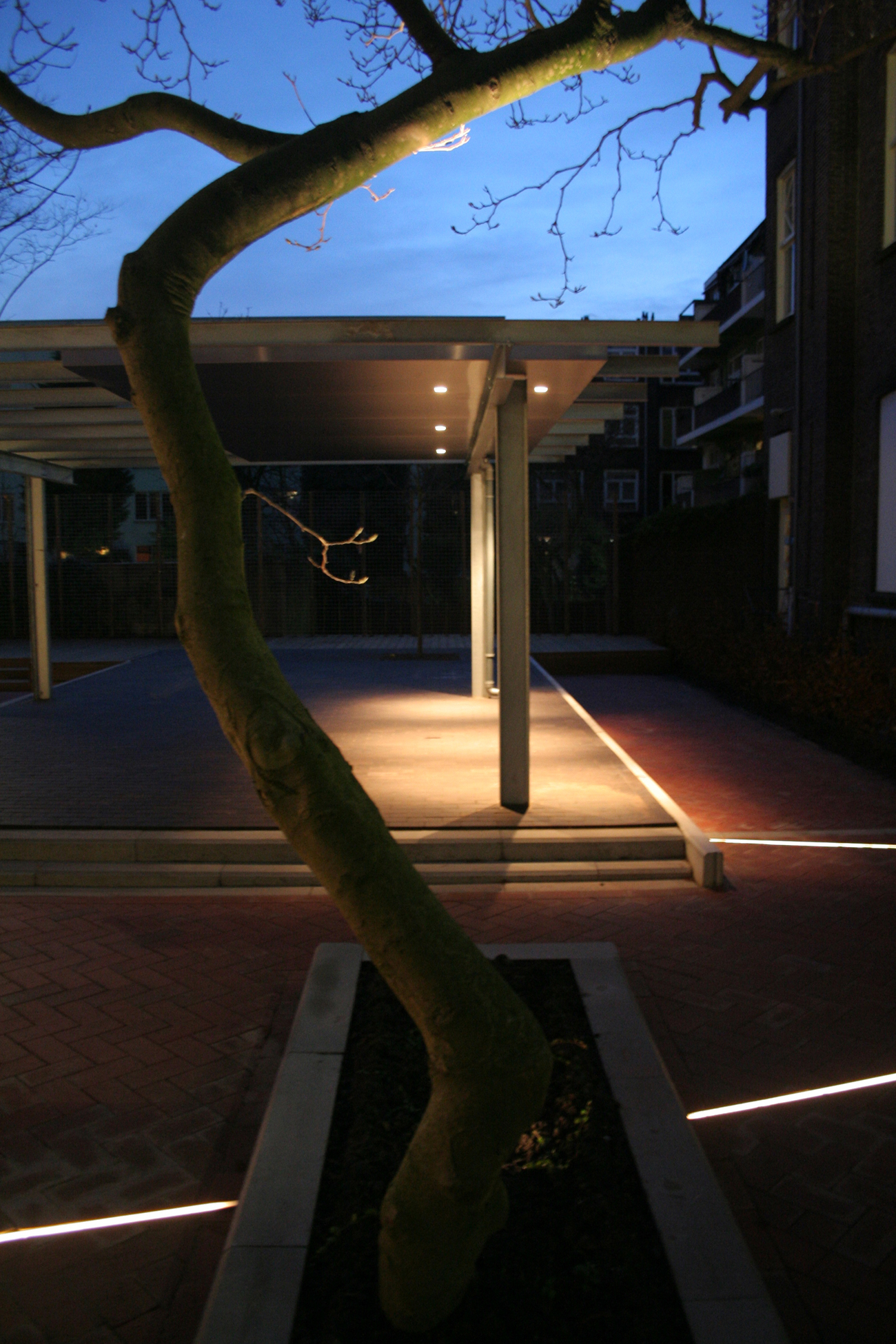 Last but not least we were commisioned to design the entrance square of the location Museumsplein. After completion of the building extension a new design for the square has been made incooperating existing elements. The combination of the brown-yellowish brick stones and large grass areas forms a warm welcome. Earlier on We already have reported about this project on our blog: From sketch to realization – The bench at Rotterdam University Museumpark.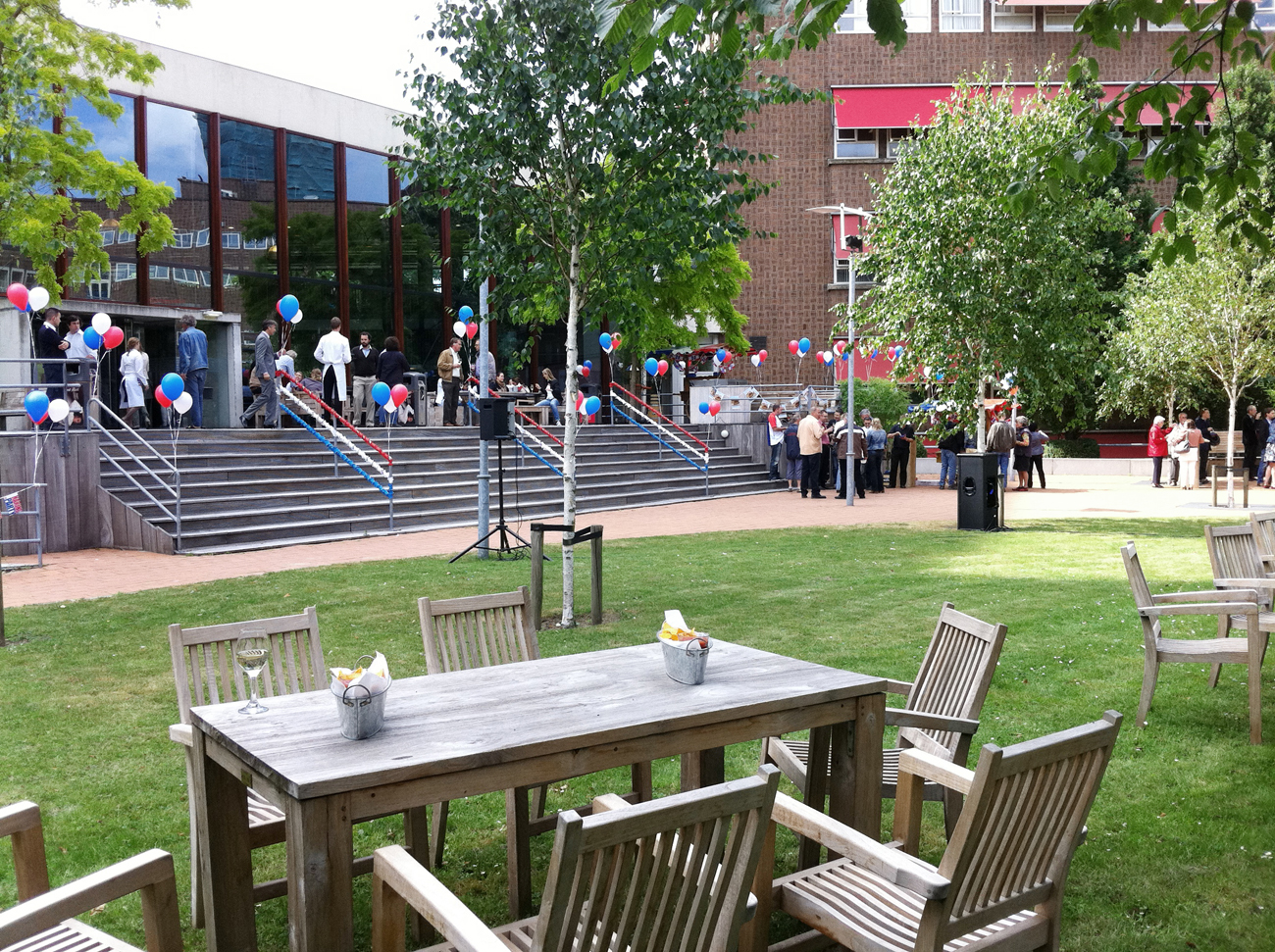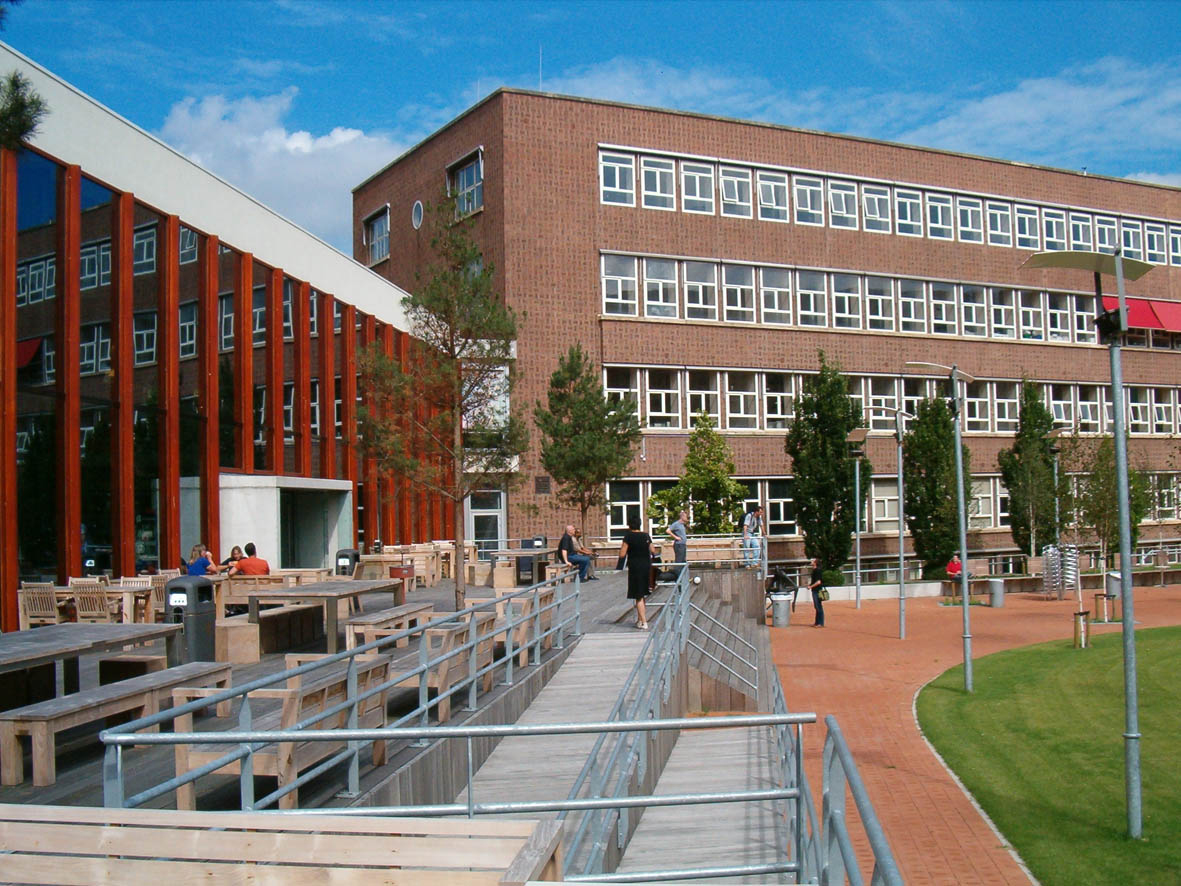 With pleasure we do start working on the Academieplein of the university. I am already very much excited to see the unique design our designers will propose. In week 10 we will get a first impression of it, when the first sketches and ideas will be presented; till then we have to wait patiently…