The transformation project Schieveste in Schiedam (The Netherlands) of a former brown field into a lively mixed used development is one of the most prestigious and innovative ones in South Holland.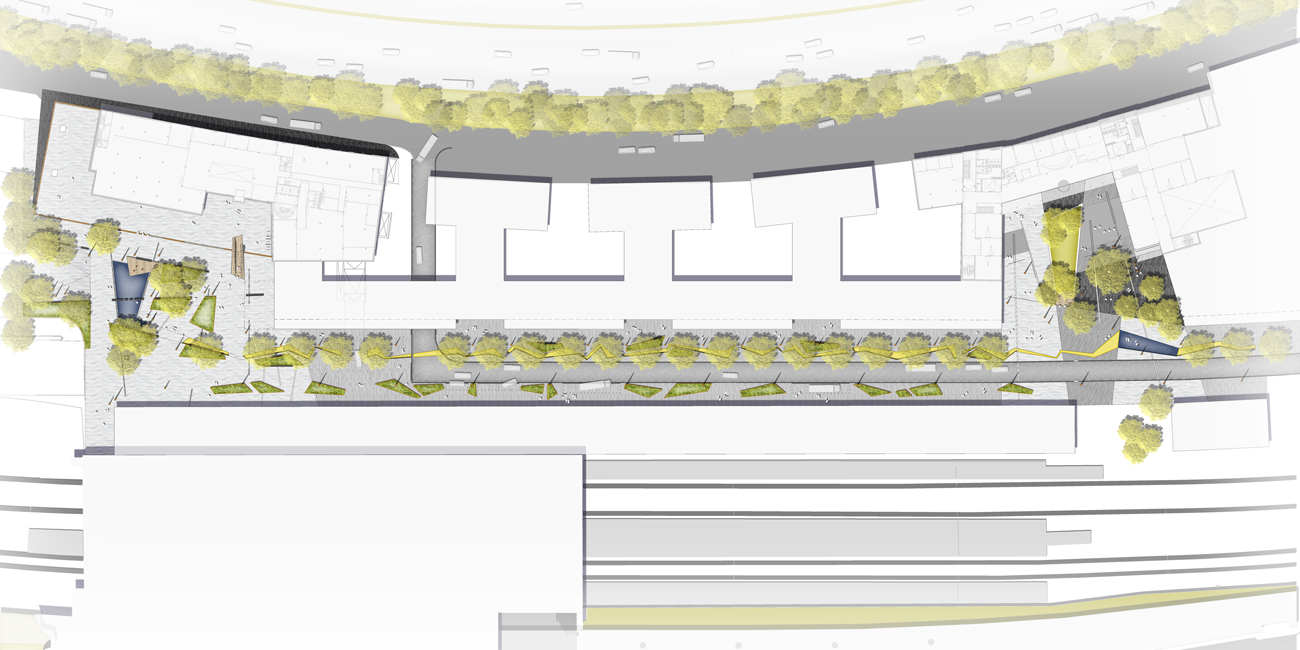 Both, the design and the technical details, are offering a new perception onto sustainability of urban landscapes. Integrating water and drainage issues was a considerable and challenging part of this project. Under the whole boulevard a water block system of 270 meter lengths and 7 meter width has been installed. All rain water will be collected and stored within this system.
Water is as well the central design feature of the public realm. Different appearances of water can bee found back within the design. The crack is the poetic symbol of a dried up river bed and the connective element between different squares. At certain spots the crack opens up to larger surfaces where water fountains and a water basin are almost forming a reminiscence of a lively river bed. During rain the crack will be filled up with water temporarily and the image of a brook will be evoked.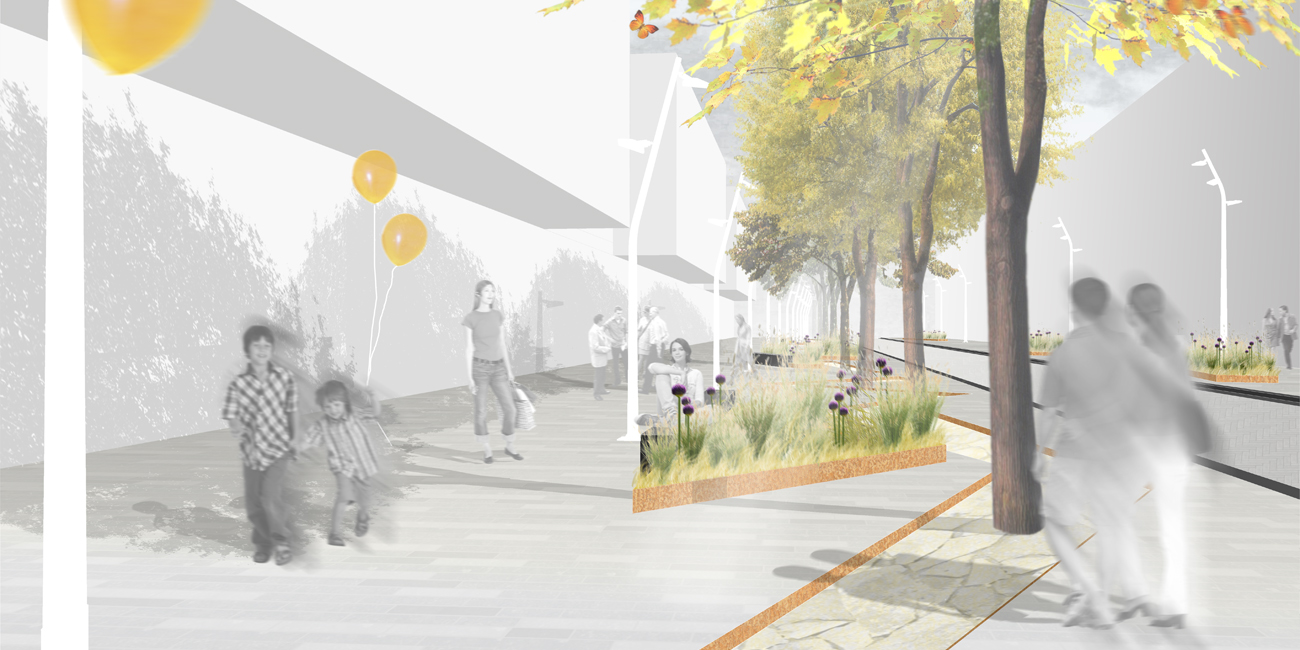 Right now the boulevard and the square in front of the school are been under construction and due to be delivered in a couple of weeks. The works are been progressed considerably and all the super-technique for the water storage is not visible anymore. The final appearance of the scheme on the other hand is very much visible… with a little imagination it is not hard to see what it will be like in a few weeks: pupils walking to school in the mornings, enjoying the breaks during school time and relaxing and chilling in the warm sunlight of a late summer afternoon. Let yourself been influenced by your very own imagination… and what do you see?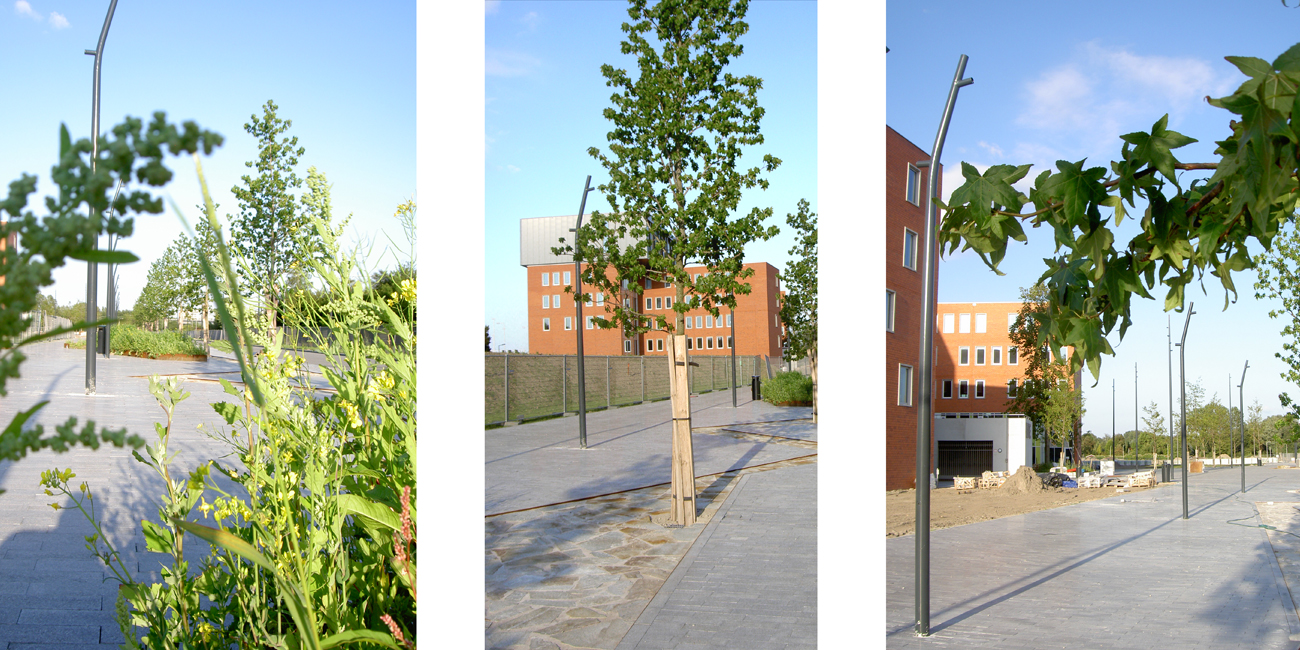 Read more in the factsheets of our projects or go straight to the PDF about Schieveste.