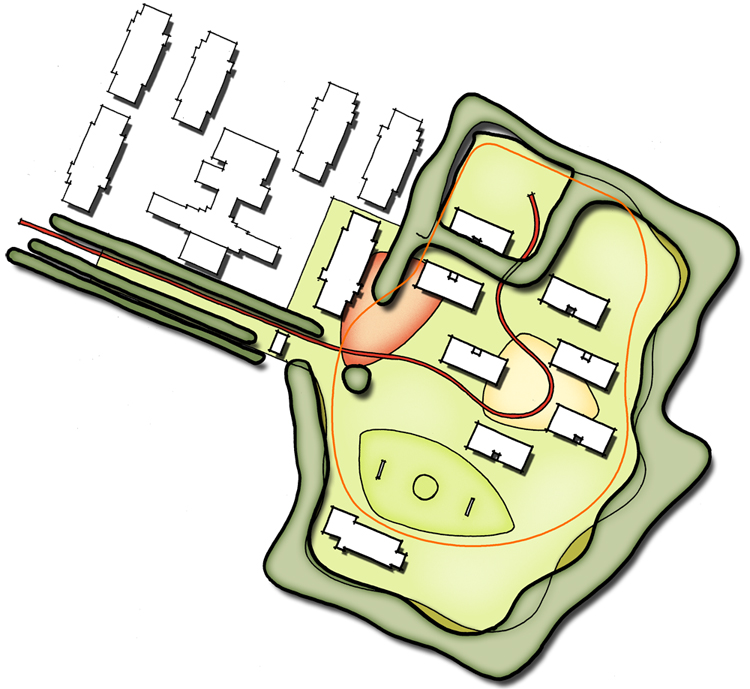 In order to accommodate asylum seekers, COA wants to develop a part of a former military terrain in Grave, nearby the city of Nijmegen. Therefore the COA initiated a tender, on which the proposed vision by Stijlgroep landscape and urban design was preferred by the jury.
In this vision, the strict grid of the neighboring barracks will be used as guideline for positioning new accommodations for the asylum seekers. On the terrain, which used to be an assault course for the military, will be several meeting places such as a sports field and a square surrounded by facilities.
Stijlgroep will collaborate with Groosman Partners to translate the proposed vision into a more detailed plan. This will be presented in September.