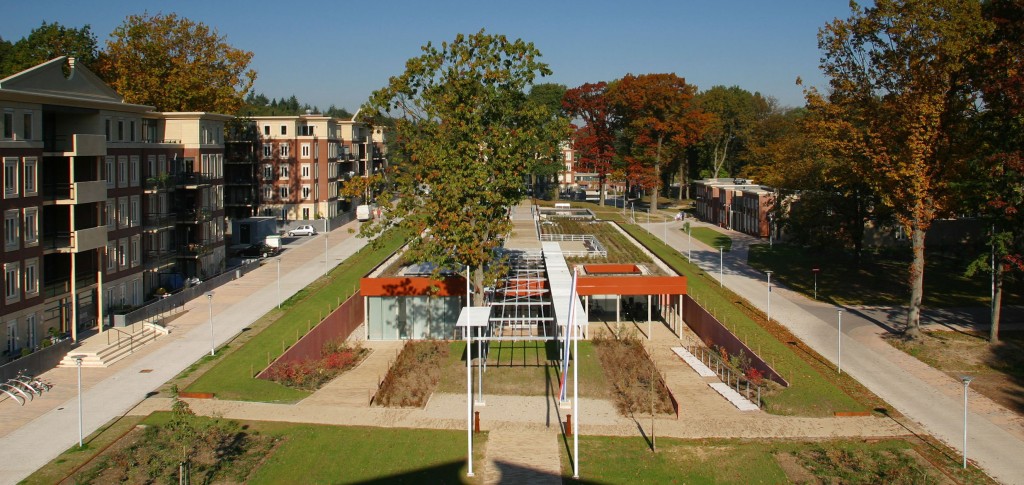 We are working every day on new projects, but sometimes it's nice to look back. Rhenedael is a project that started in 1997.
It's a competition winning entry for the redevelopment of a former hospital site in collaboration with Synchroon and A12 architectuur. The project contains 134 apartments and 30 houses inside a residential healthcare complex. The complex has a central facility building, integrated in the landscape design, including a restaurant, a swimming pool, wellness and healthcare facilities such as outer patient rooms.
The municipality development plan states that the residence only is intended for people who have an illness or physical disability; who can't live without healthcare facilities. This means that there is no freedom of establishment. The neighbour hospital provides custom-made care.