The new land winning of the Netherlands is already famous before its completion. The Maasvlakte is part of the port of Rotterdam, which is the largest one in Europe. The scale, the wind and all the enormous sand dunes make this a unique spot and a playground for "big boys".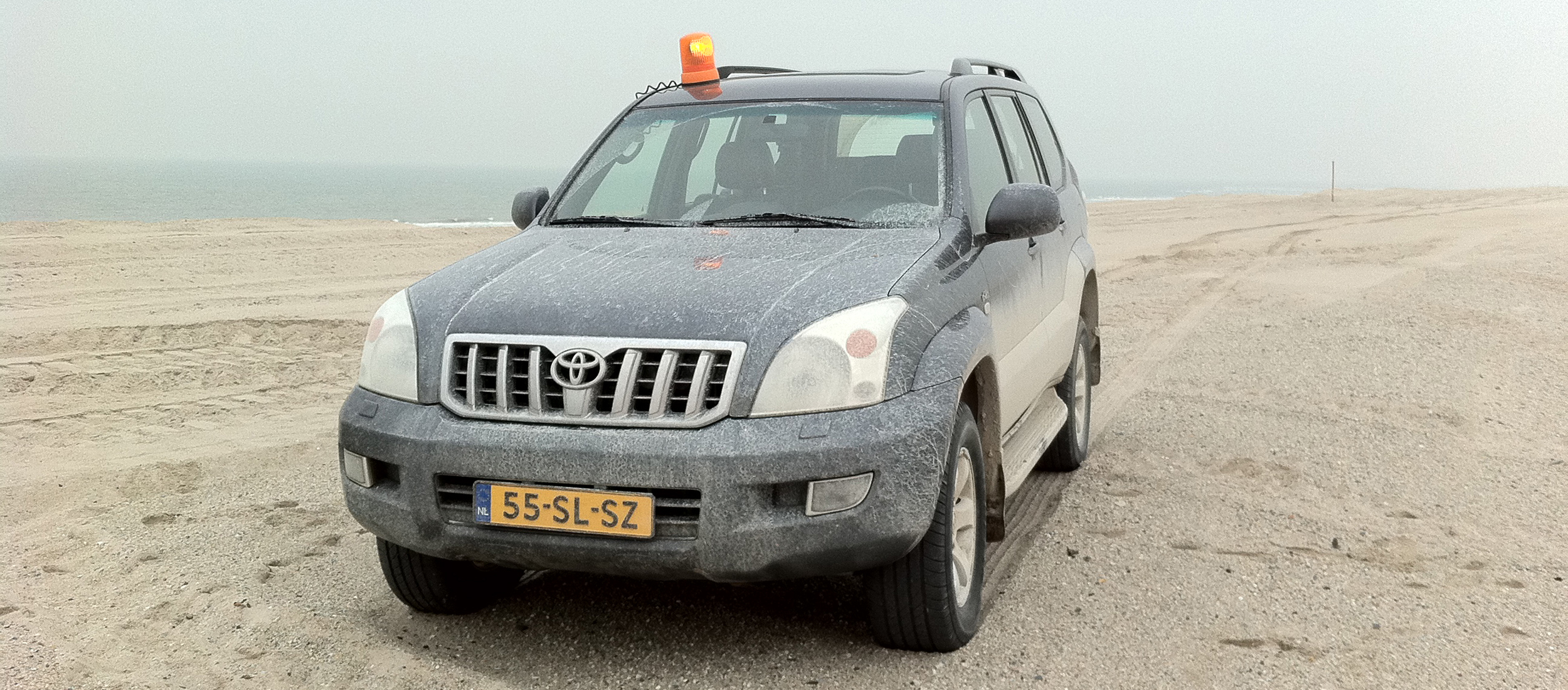 About a month ago I was one of those "big boys": with a Land Cruiser we rode over the sandy dunes. When we got out of the car, we were directly exposed to the extreme weather. While it was warm and sunny in the city centre of Rotterdam (where we started our excursion), the wind was blowing hard on the Maasvlakte. It was much, much colder than I expected. I have been there just for one morning, but there are people working there everyday. Being a designer means spending a lot of time inside the office. Over all the drawing and sketching I sometimes forget about all those people who are out there everyday to build and realize our plans…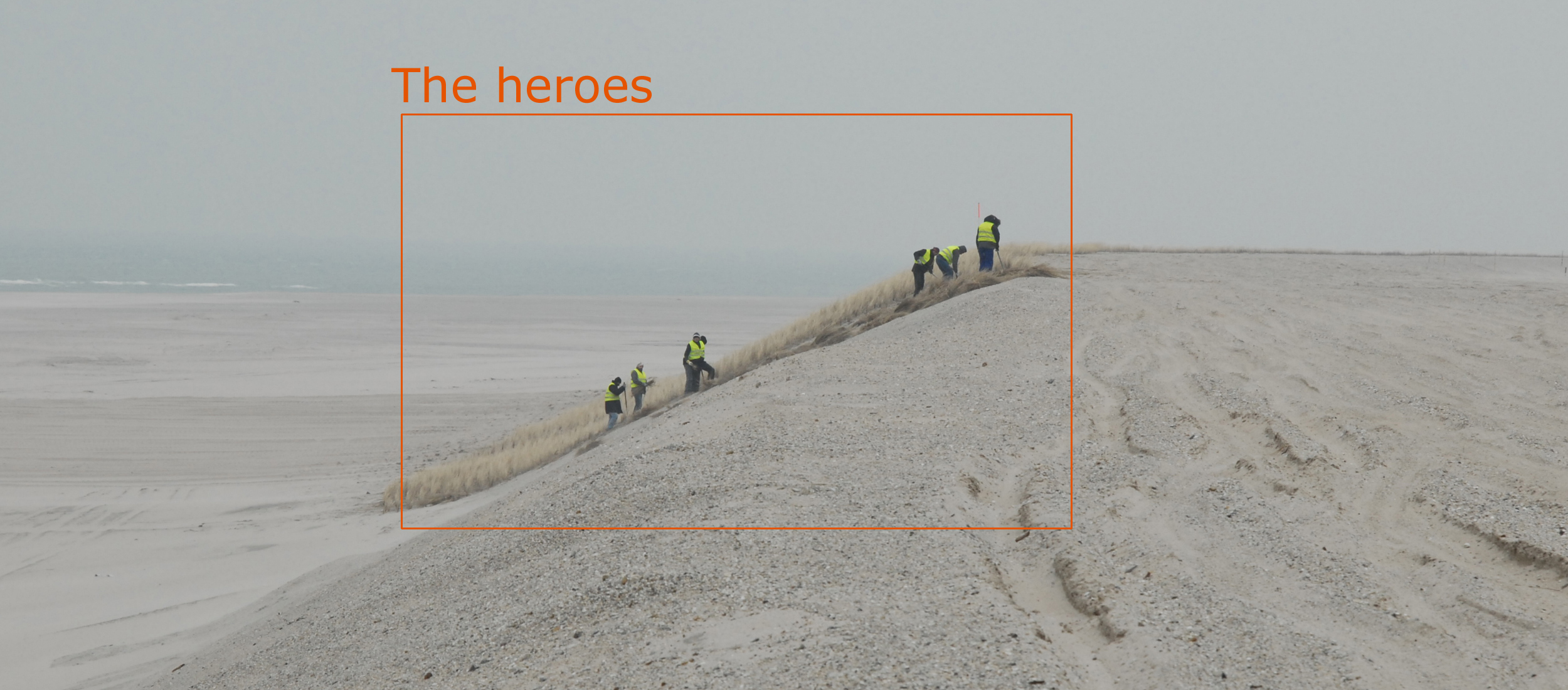 Standing there in the wind, I realized once more: They are real heroes… on a sunny day everyone wants to spend the time outside, but we quickly forget that not every day is a sunny day; working outside is not a "sunny day-job", those people are working everyday under the extreme influence of the weather: in sun, rain and storm… Cheers to you, guys!
As landscape designers we have to develop some recreational infrastructure. Next to the port new beaches will be created for pleasure and recreation. We are still in the very early design stage; but when there is something to show, we will make an on our blog. Stay in touch!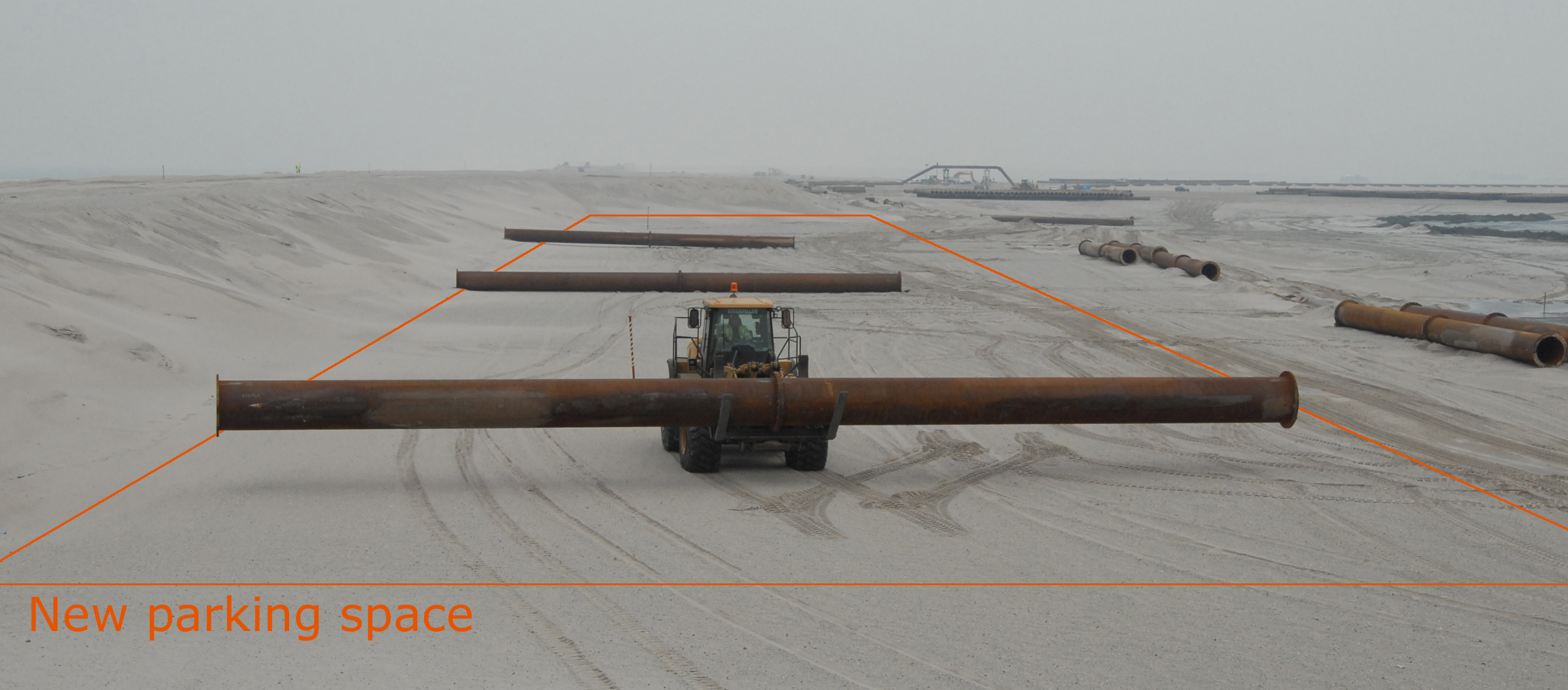 For those who didn't read it already: our trainee Lander Coudron was also impressed by the scale of this project. Read his post about his internship!