Landscape can bring structure, for a large development area in Hellevoetsluis.
Our vision won a the closed competition set out by the municipality.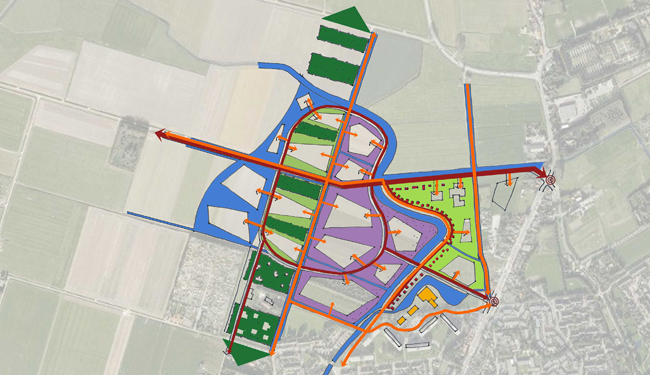 Over a thousand houses need to be developed in the years to come, all neighbourhoods are connected by a collective greenzone. We proposed to develop the area via neighbourhoods, not a thousand dwellings at once but a green structure of 22 times 50 neighbourhoods. This small-scale layout is supported by a three zone underlayment. Each zones refers to the present landscape, an orchard, a waterway and a wetland. The centre-area is situated at the edge of the existing city and the new development. Schools, retail and communal services will be situated here so both  sides can benefit. Besides the masterplan we pride ourselves to be closely involved in the implementation as a mediator and supervisor.