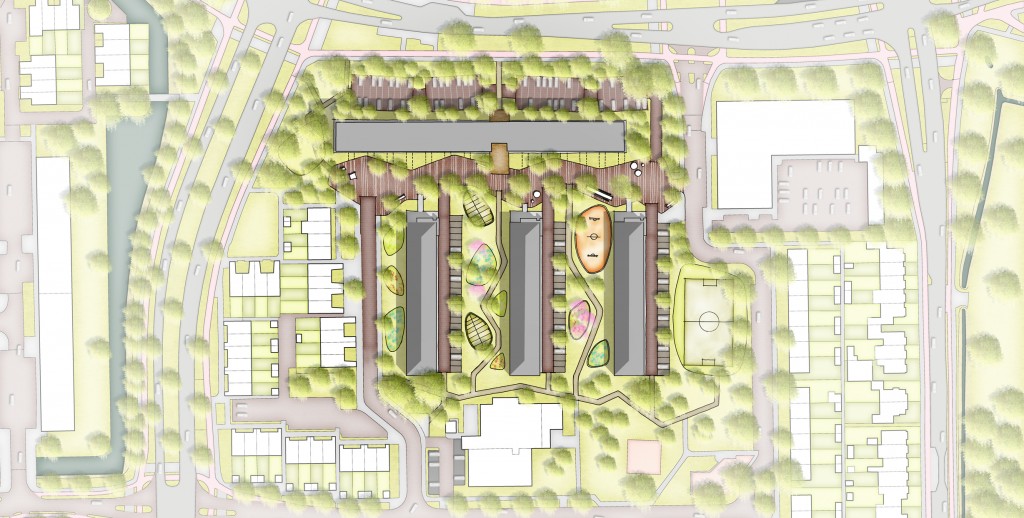 De Sleutels wants to improve the housing around the Jan Evertsenlaan in Voorschoten. Together with three other teams we made a vision. Rating the visions on different kind of aspects, the judge found A3 Architects and Stijlgroep's vision as the best suitable!
The objective of the project is to improve the quality of life, social security, energy performance, accessibility, appearance and increasing the housing differentiation.
The project will start in August, we will keep you informed.