Designs which are being based on strong conceptual ideas and thoughts are the most convincing ones when it does come down to design competitions. At least that convinces me the most when I do design proposals for the first time.
The source of inspiration can be as diverse at the numerous proposals which are submitted for competition. Sometimes a design is generated through various layers of present layouts or different routing schemes; other times designers are being inspired by a particular image. And symbolism is a very grateful source for inspiration. And sure Frida Kahlo (read more on the site artsy) was a master of symbolism, but we as designers are quite good in it as well, just see for yourself …

Two recent projects have used symbolism as generator for the design proposal in a very appealing manner.
OX2architekten won the design competition for the new helicopter landing area for the University Hospital Aachen. End of June was the official opening. And now take a first at look at the images and have a guess whereby the designers have been inspired…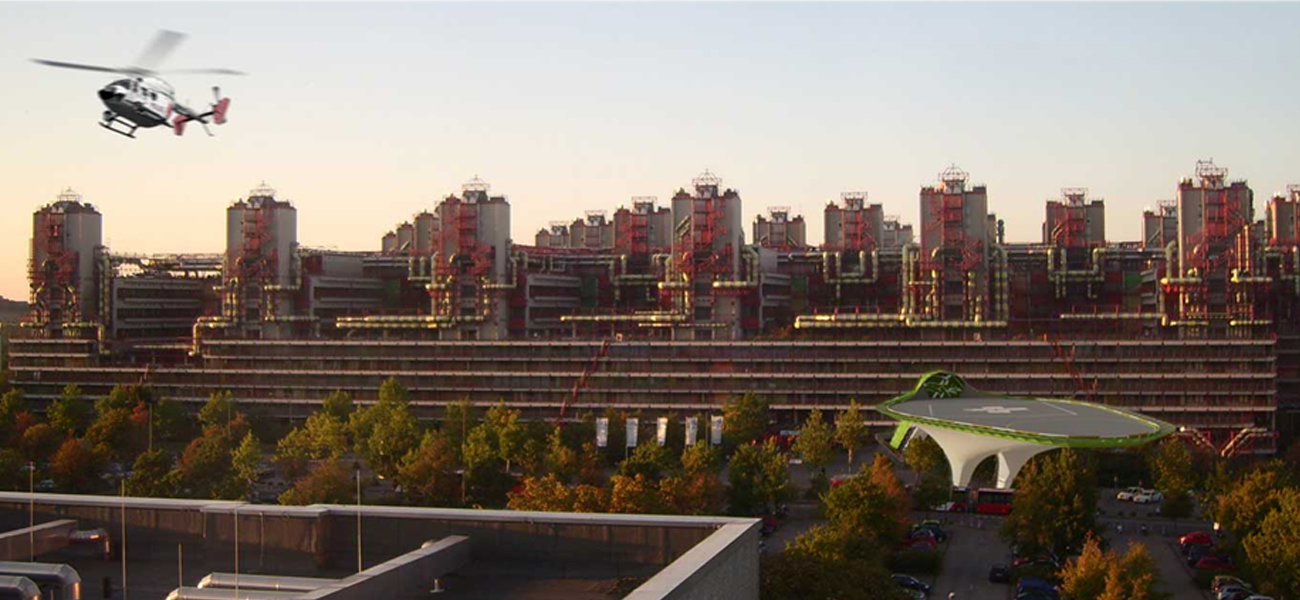 And here is the solution:
"The helicopter landing area […] is like a raised into the air and open palm. The expression of this gesture promise rescue and salvage at the same time […]
The image of the "saving hand" rather mediates the function of the landing platform as an important link between primary room use and primary care within the hospital…"
Excerpt of the design description.
Do you see the saving hand?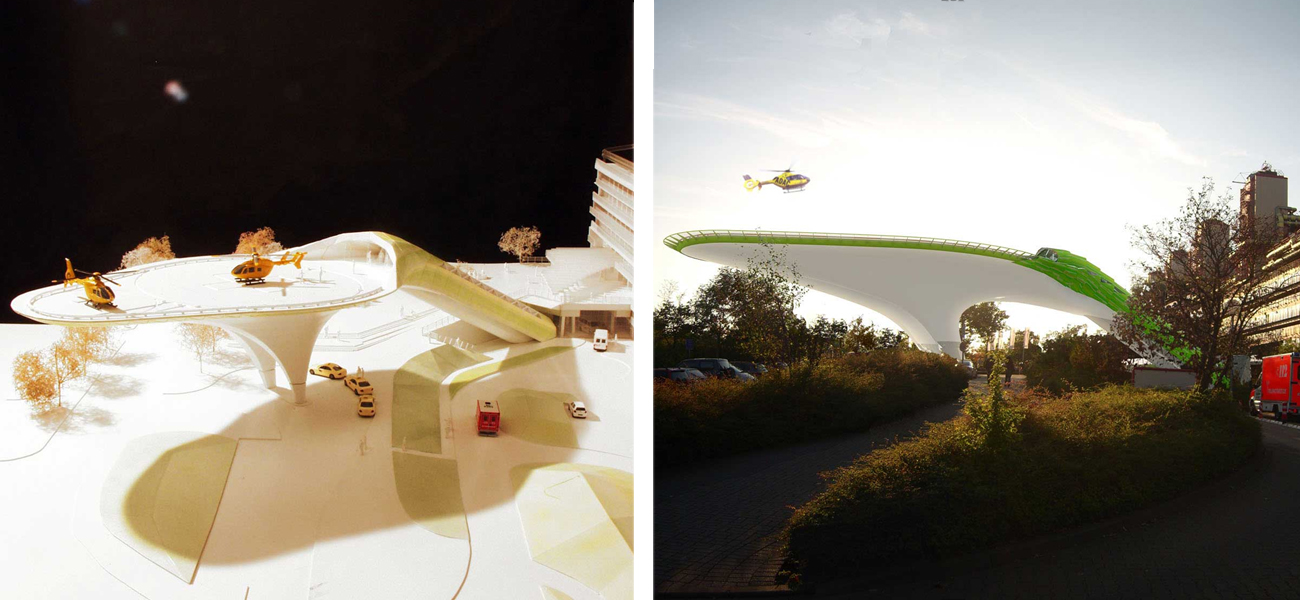 Another competition had been announced for the indoor garden of the Jewish Museum Berlin. Under the topic the biblical garden the office atelier le balto from Berlin won the competition. This time a little bit less of creativity is necessary to recognize the symbolism of the design entry. And in that case the images do speak for themselves…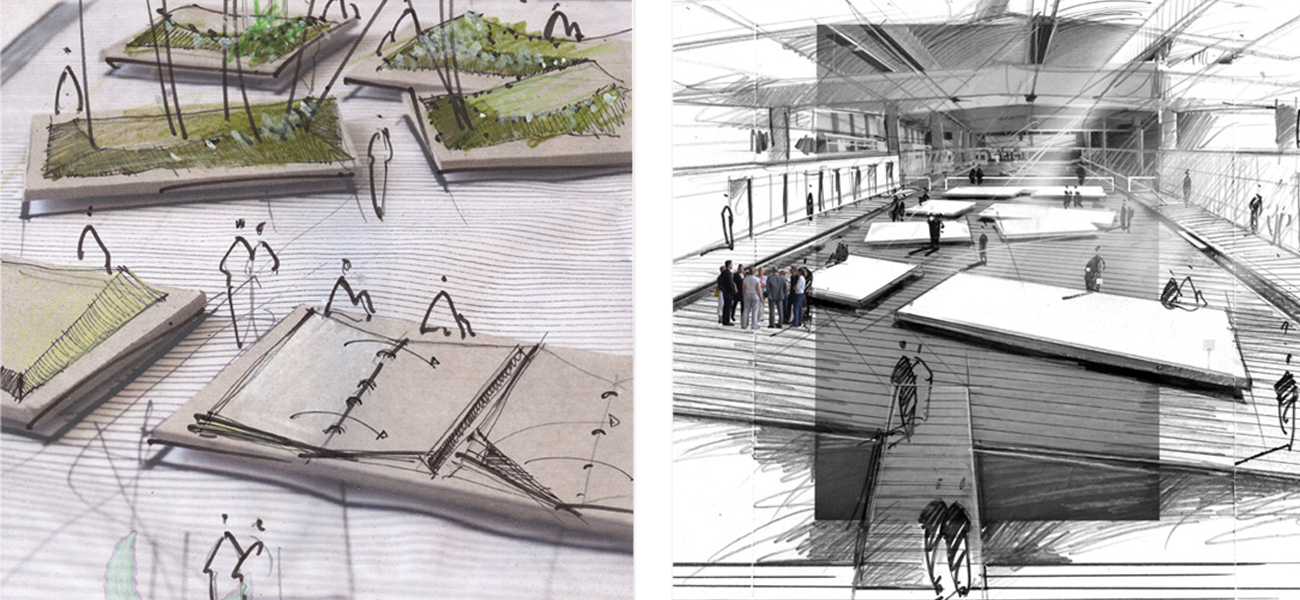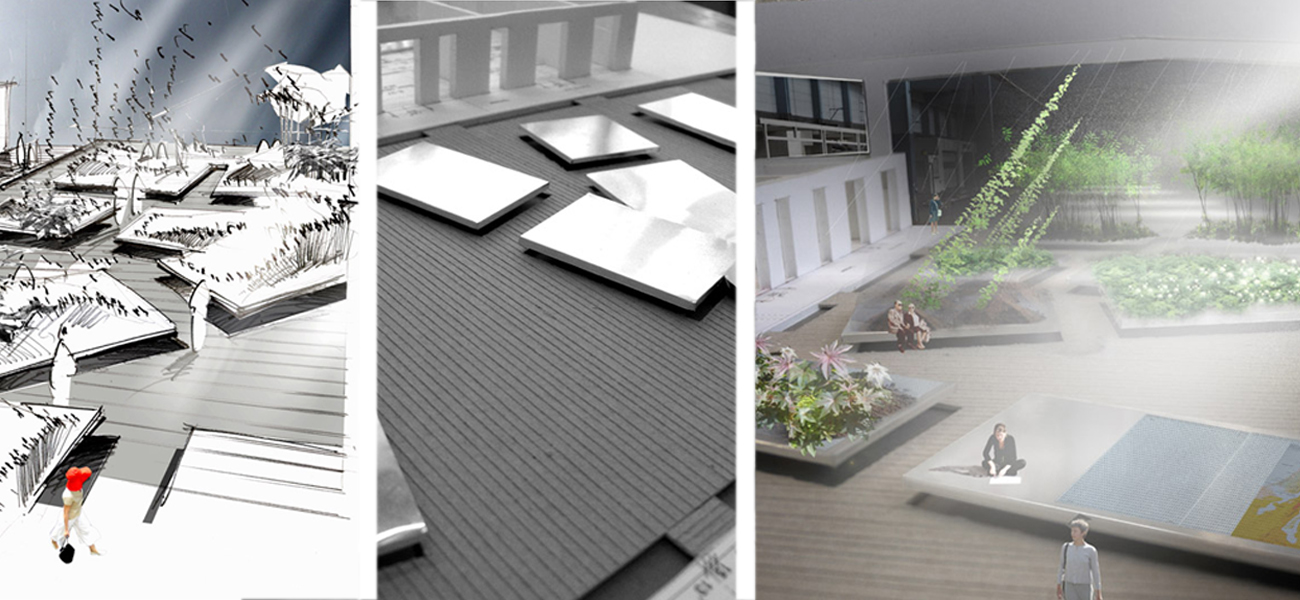 Also during "every day" projects we are referring as landscape architects to metaphors and symbolist elements. One of our most recent projects which is going to open every moment is a good example therefore.
The transformation of the former brown field into a lively mixed used development of Schieveste in Schiedam is based on such a symbolic concept. Looking for a feasible scheme including water as main design element we went on search of inspiration… and found the right answer in the image of a dried out river bed.