When childhood memories meet a profesional carreer, it results in great stuff.
From my early childhood on I have allready started to look out for such LEGO images, being self a passionate LEGO builder. As my colleague Christophe already showed you can be allready 'aged' but nevertheless you are never too old to build with the legendary LEGO blocks . This time those images are not generated with the real stones, but the result is not less impressive.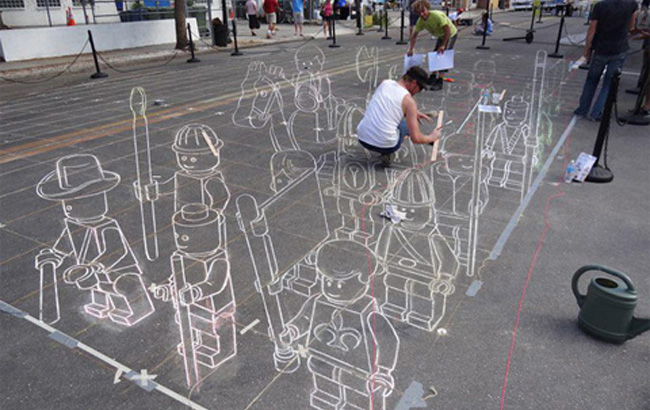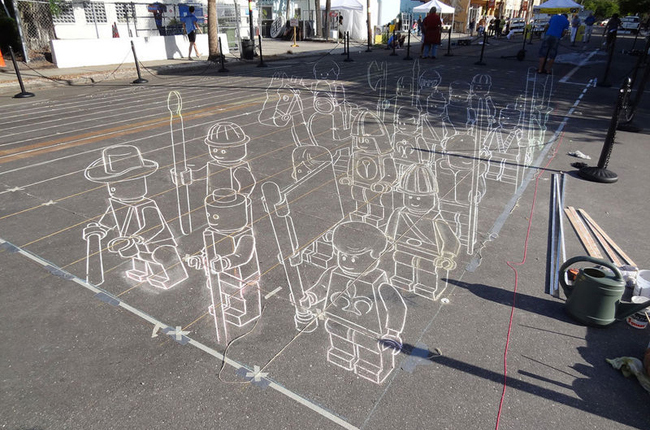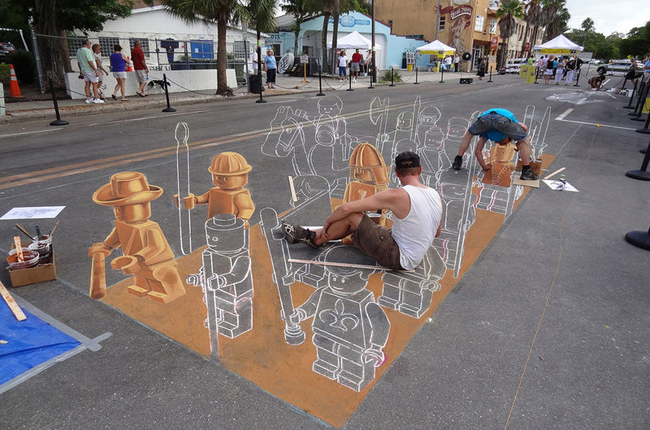 During the Chalk Festival USA created the street artist Leon Turn the 'Lego Terracotta Army' – a Lego version of the Chinese terracotta army.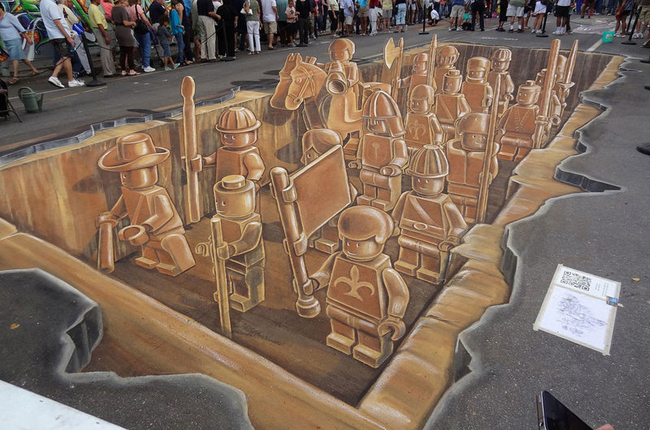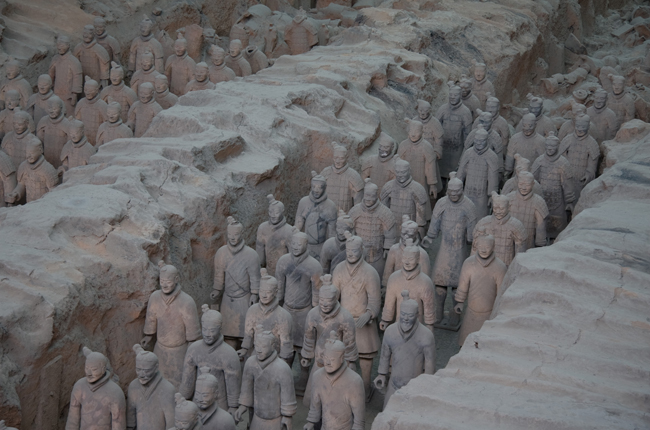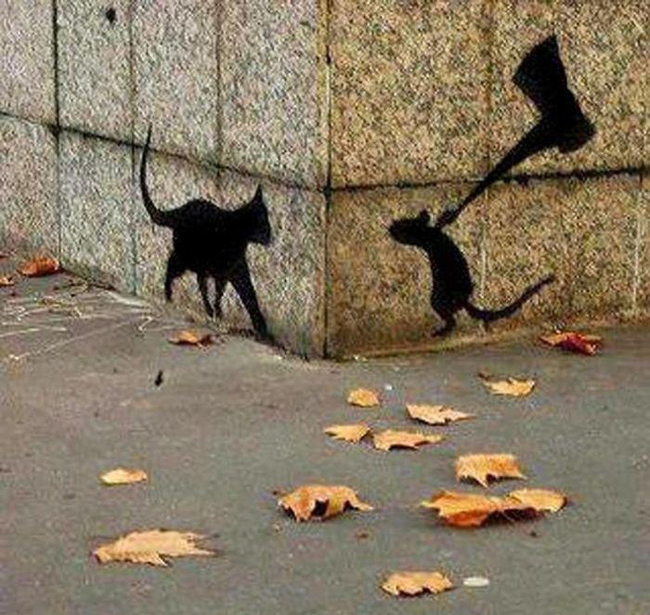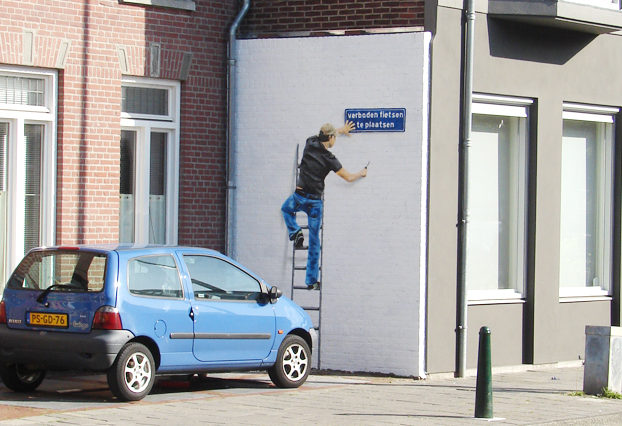 Increasingly closer to your own home, you see more and more often street art appearing.
It remains fun to encounter and explore this kind of urban interaction…