Even in the weekends I recognize things being work related. Going for a drink at a friends place last Saturday I saw this amazing technique of paving streets.
I already knew the technique of mechanized paving but never saw it on this scale.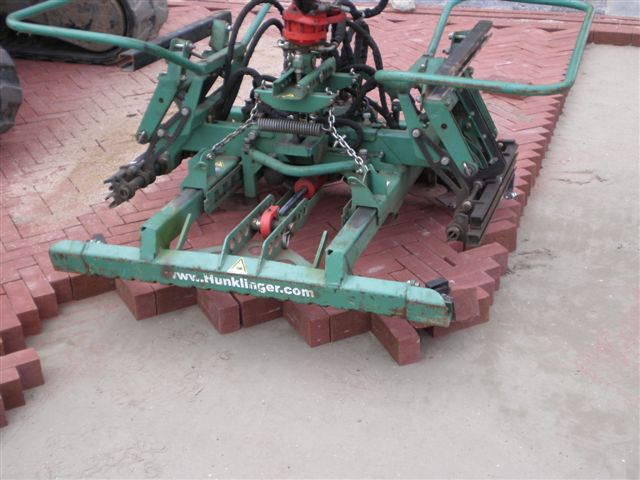 During my internship I learned about the classic way of using a machine which is laying paving per square meter and now there is this new way of paving. In the Acacialaan in Breda I saw this machine in the middle of the street. The sidewalk was already paved and in front of the machine the sand was shaped.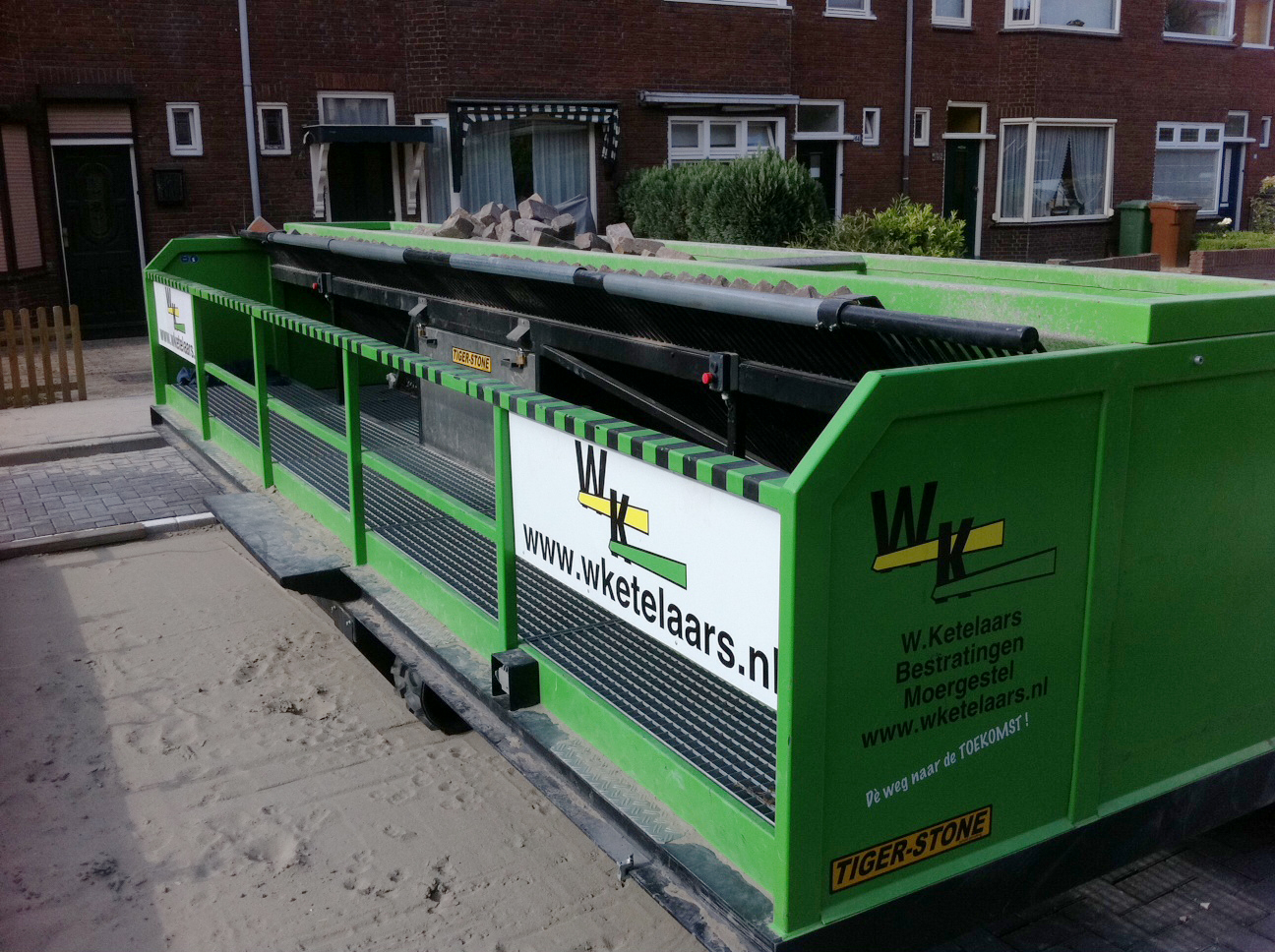 As it was in the weekend I could not see the workmen in action but like you can see on the pictures this is a much better way to work than kneeling on the ground. The workman can stand on the machine where they can lay the stones on top of the machine in the required streetpatern (here in the Acacialaan they have chosen for the classical herringbone). There are two guide elements at both sides of the machine by which the width of the street can be set. While the handyman places the stones onto the machine it moves forward and the paving roles out like a carpet.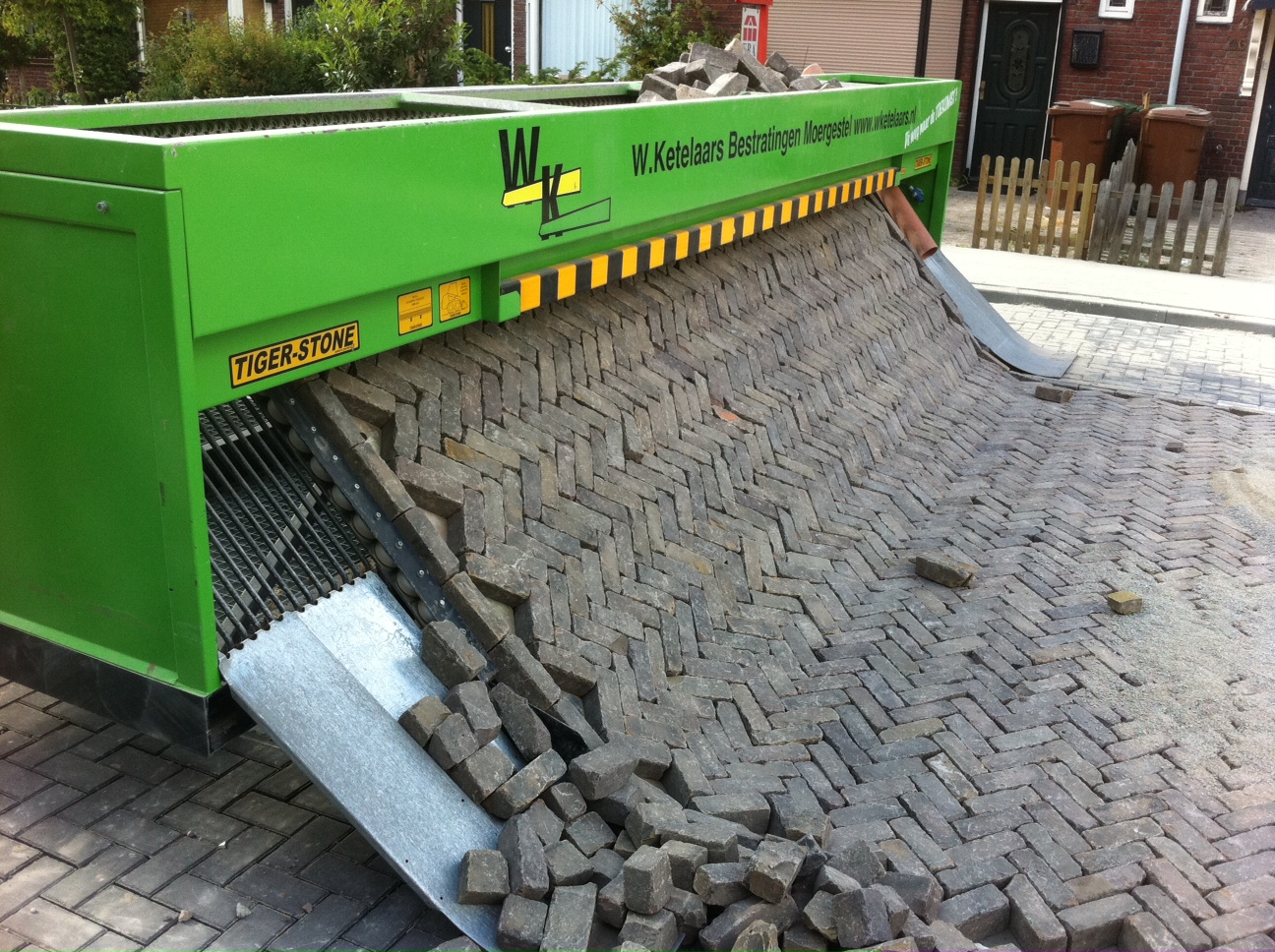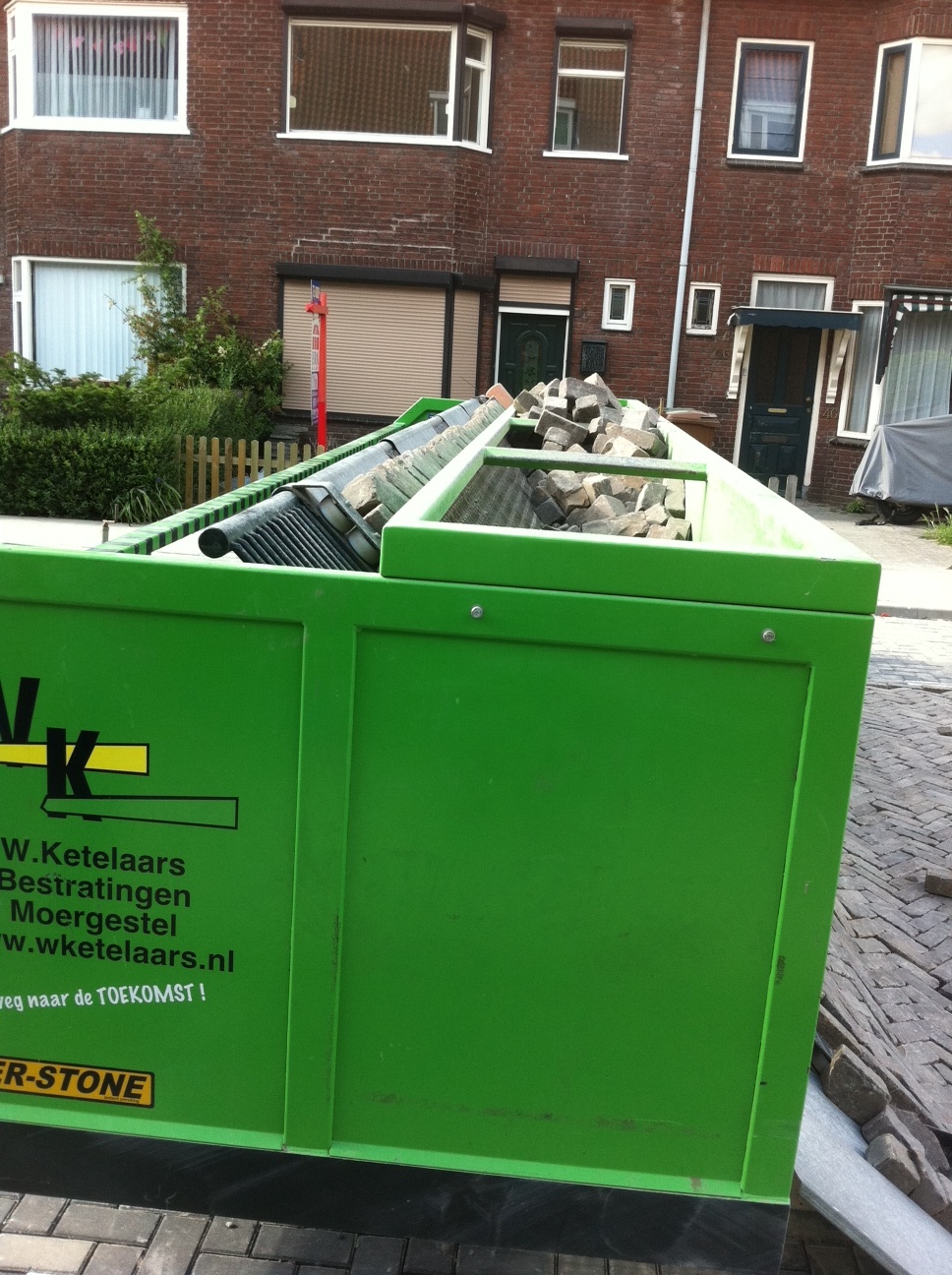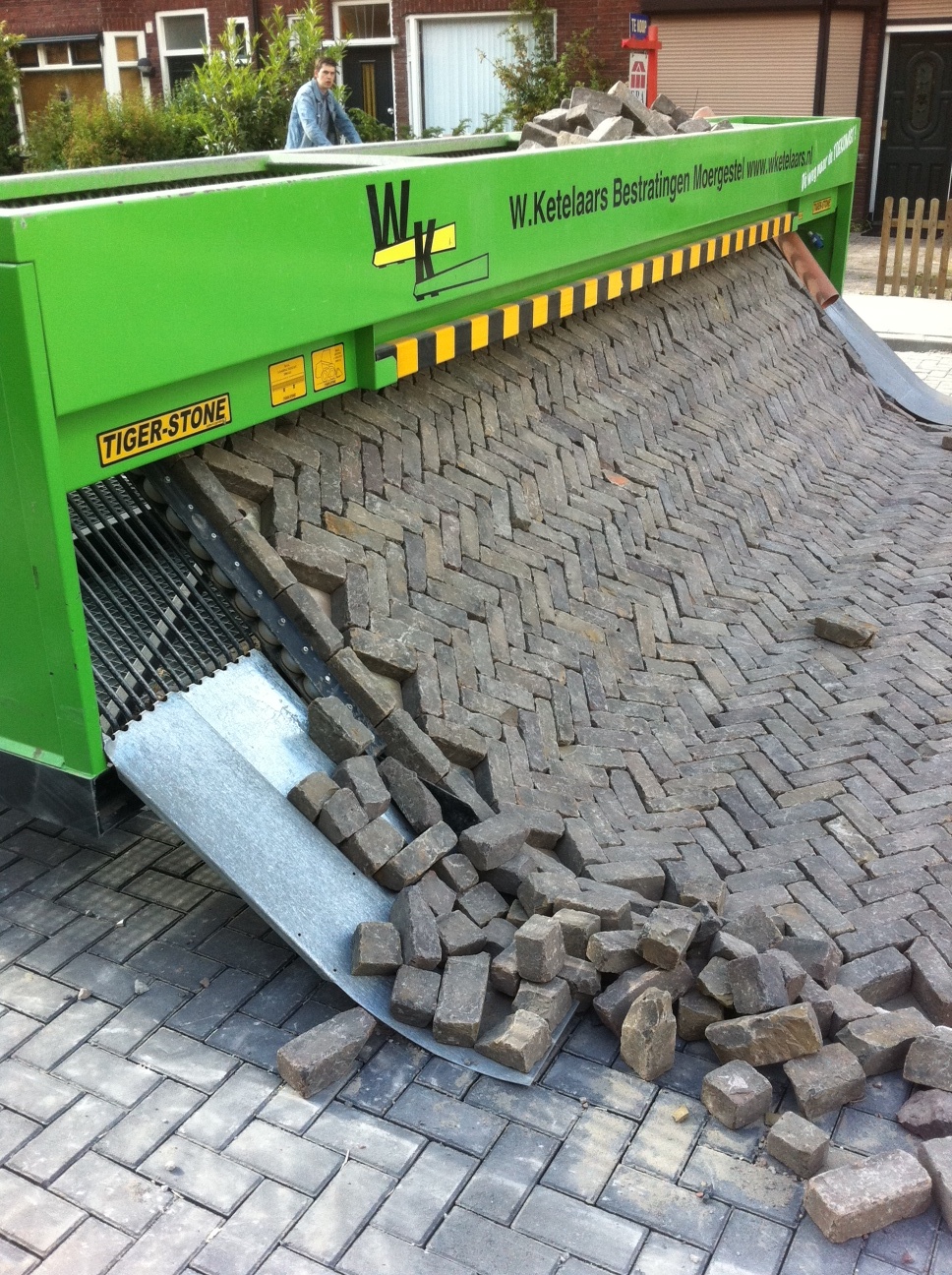 I guess this will result in remarkable cost savings but I hope this will not happen on the expenses of quality and jobs.