I am studying landscape- and garden architecture in my third year at the University of Applied Sciences in Gent, (Hogeschool Gent, campus Melle). The internship which should last at least sixteen weeks is an important part of this third year. It's the first time where we can prove our skills, learnt at school, in "real life".
I have chosen Stijlgroep landscape and urban design to gain my first practical experiences. My choice for this young and enthusiastic office was motivated by two facts: first of all I was looking for an office abroad … and second: the mix of landscape architects, urban planners and designers and technical staff
During my internship I got the chance to work on projects of different scales. Almost at the beginning I had to jump in at the deep end: for an invited competition for the Nature Centre Zwin (Natuurcentrum het Zwin) I got in contact with a scale I have never worked on before. Also I became aware of another harsh reality: working until midnight is not only something what happens on school project (mainly because you have been busy with anything else but your school projects) but in "real life" as well… As much as long working hours before the deadline the atmosphere at the office was the same as at my student room: with a lot of laughter and some music it was fun working long hours. So once I have played the song 'Nein Mann' and yes Christian and Christophe soon rocked upwards… and so this became our personal late night song till the finish of the project.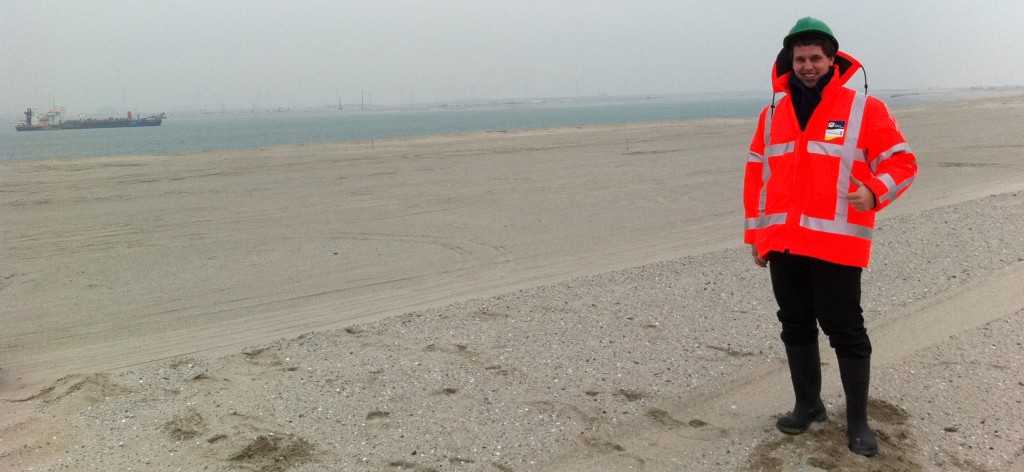 As I am writing, my last weeks here are passing and I am busy with a new project. For the development of a new, long costal strip nearby (Maasvlakte 2) I have visit the site and got quite an intense feeling for the location: the bumpy ground caused a real shaky driving experience… so designing the appropriate elements for this unique projects will be my last job during my internship…
and even so there are still a couple of days left, I already resume and I know that I will remember my internship as a great experience with great colleagues and interesting projects in a really inspiring office…and certainly the last couple of months my vision on design has been enriched enormously…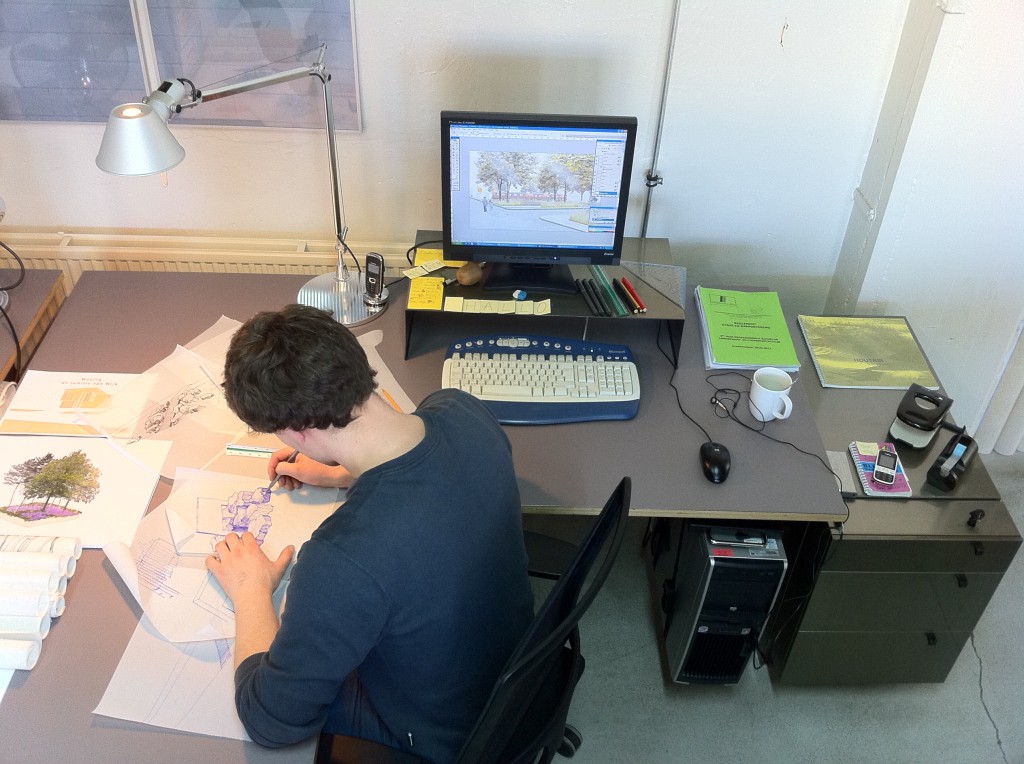 YES MAN, it was a great time!!!…