On the site of Stedenbouw & architectuur I have read an article about a solution for bicycle parking by Roosmarijn Vergouw.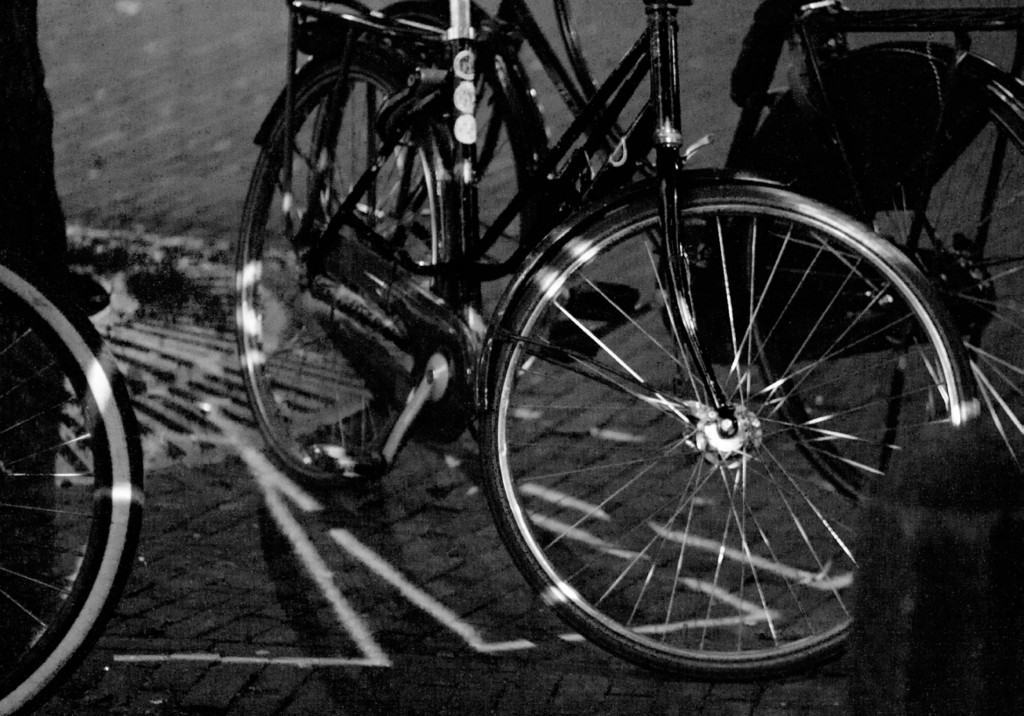 Her solution is that with light projection onto the street she indicates the spots where temporarly bicycles may be parked.
To realise this at the Kleine Gartmanplantsoen she has analysed with webcam images the amount of bicycles, the rush hours and location of bicycle parking. She also did a test with temporary parking.
Watch the video!