Recently Stijlgroep has made the next "big step" in one of our leading development schemes; for the 26 ha large area "De tuinen van Hernesse" (The gardens of Hernesse) in the Netherlands we have produced the final preliminary design package.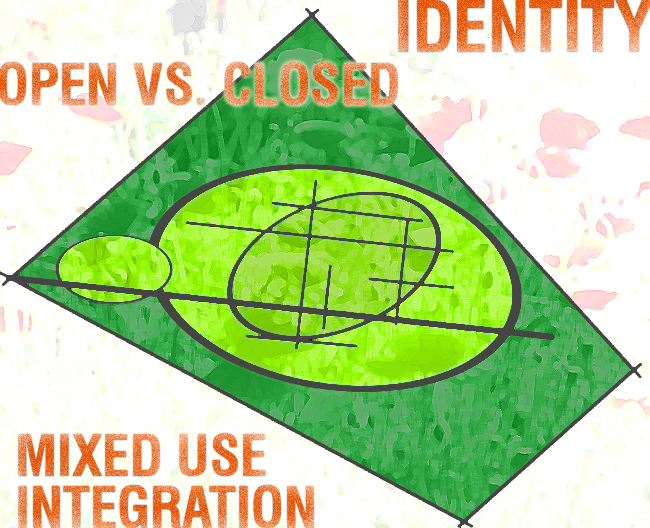 Transforming the ideas of an earlier won competition into a feasible design and preserving the prestigious ambitions have been a challenging task in this project. In our role as landscape architects and urban designers we have been confronted with a lot of different stakeholders throughout the whole process: the development agency (AM), different participating architects (Kokon, Feekes en Colijn), the foundation for handicapped people (Stichting Zuidwester), the master planners (Kuiper Compagnons) and the municipality of Middelharnis had their very specific demands for this projects.
Another challenging factor was the location and type of this development scheme. Our landscape design has to give an answer to a very sensitive landscape characterized by woodlands all around the edges wherein around 320 new residential units had to been fit in. At the same time the demands and needs of the care centre had to been respected and considered. With our strong concept of a closed landscape at the outside and a very open landscape in the inside we paid respect to both, the landscape and the different users. In a very thoughtful manner and with help of a strict green maintenance plan the new villas will be integrated in the existing woodlands. For compensation of areas, which have to been cut down, remaining zones will be upgraded to achieve a higher biodiversity.


Another important landscape architectural input was the efforts being undertaken to guarantee interaction between care and residential living and the integration process. In order to achieve this quite prestigious aim the whole terrain is completely accessible and only the patios directly located next to the care facilities have been fenced off. A strong green structure has been introduced to mark the inner circle i.e. the ellipse wherein the patients are free to move around.
What have impressed me personally the most at this project was indeed the fact what we can achieve as landscape architects. With thorough full interventions we can influence new developments and tread "new paths". The future will show where these paths will lead us to…