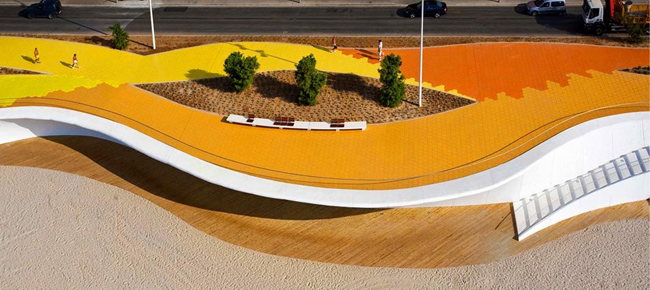 Belgians who hibernate and Friet van Piet were my prejudices of Benidorm so I have never been there. But I was amazed when I saw this beautiful seafront facade. It is a pity that this can not be realised in the lowlands, while it is often very gray in our countries and the seafront is mostly grey and dull. When will we have got a nice promonade such as this. Then we can pleasantly walk near the sea, even on rainy days.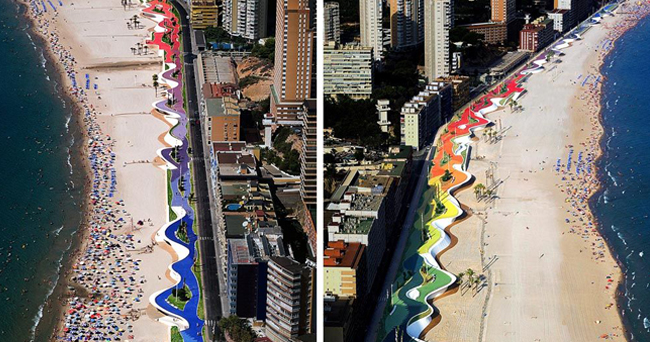 The complex strip of transition between the city and beach, designed by Office of Architecture in Barcelona, unfolds in a colourful repertoire of sinuous forms that is sufficiently powerful to order the seafront facade and confer on it a unitary character.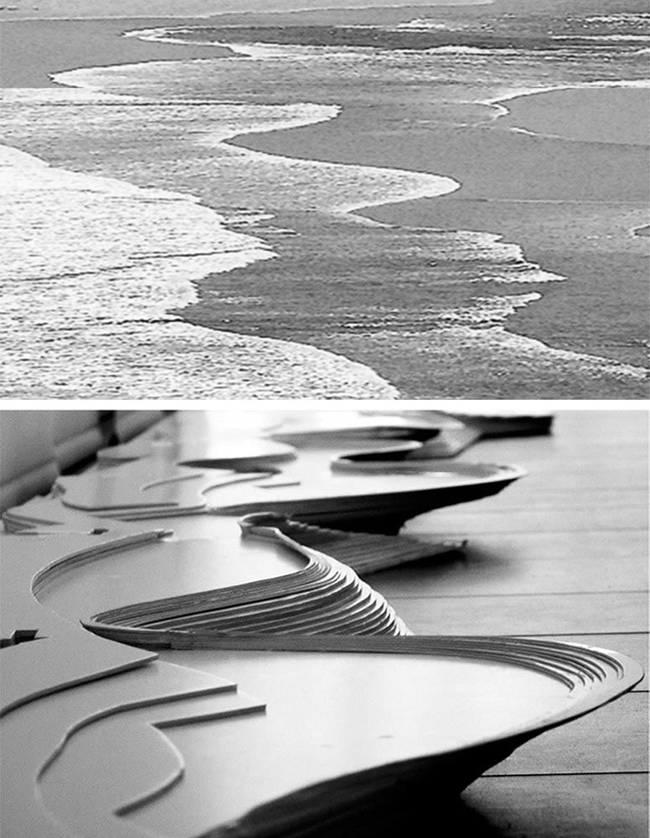 Read more about it on the website of Public Space.