This week I saw this beautifull picture but… what is it?
Who can tell me if this is a picture (and where is it taken) or another great rendering of a plan that never will be realised?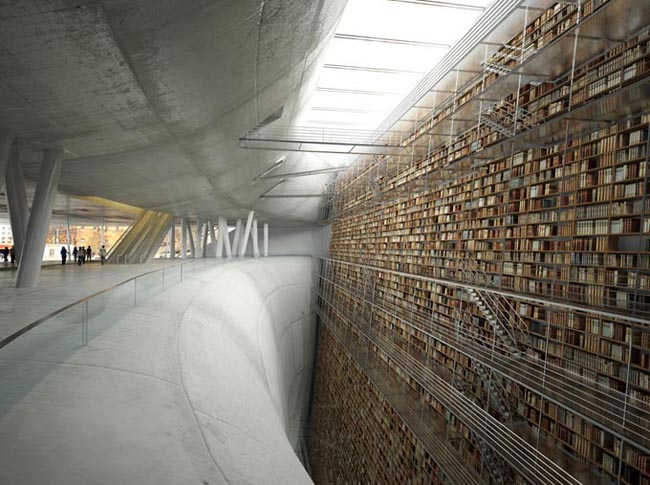 Architecture with amazing lines, nice curves and pure materials. Through sharp rectangular openings in the concrete wall you walk on inconspicuous bridges to get to a library that makes everybody who likes to read jealous.
Also suitable is the title of the article: Read more books than blogs (in my opinion a healthy variety can make both interesting but that is not the point, so keep on reading our blog).
If you know more about this project give us a shout! Thanks.