The beginning end the end

The beginning
Having worked earlier on with Standvast Wonen, we have been again commissioned by them to develop a public realm scheme in a very short period of time.
The main focus of the project Alpha&Omega in Nijmegen was laid on integrating the new two apartment blocks into the existing neighbourhood.
In-between
Stijlgroep landscape and urban design developed a scheme existing of two different, yet supplementing elements: linearity versus natural shapes
The parking space has not been given form as a parking space but as a square which offers space as well for parking as for social interaction. A pattern of lines and major trees creating an inviting atmosphere.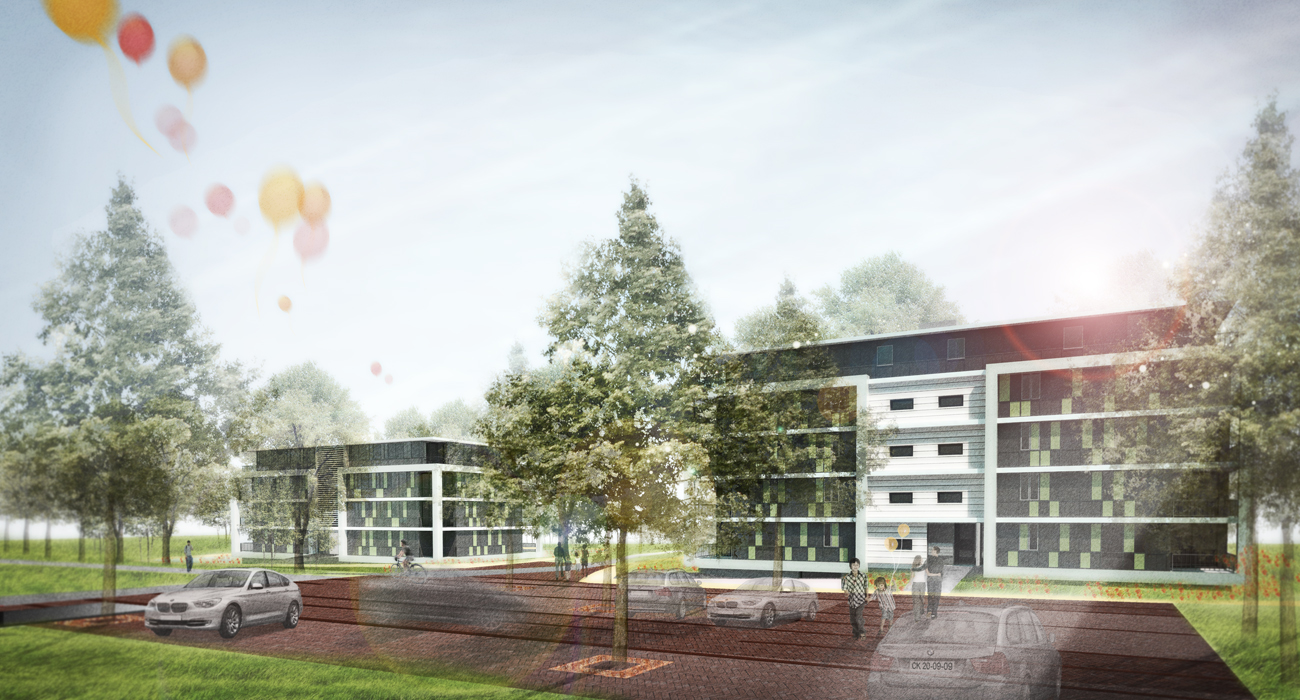 The landscape cuts into the space and forms the transition to the park-like landscape around the two buildings. Both buildings, Alpha&Omega designed by Croonen architecten, are emphasized by a trapezoidal shape forming the transition between a colourful meadow in the inside and a mowed lawn area at the outside. Ensembles of existing trees have been carefully integrated and complemented with new tree clusters.
The end… no end
Last week we have presented the plans to the commisie Beeldkwaliteit in Nijmegen and the reaction was overwhelming: where doubts and scepticism have been before, enthusiasm was evoked by our design proposal.
Surely the three-dimensional artist impressions we made helped all attendees very much to imagine the future situation.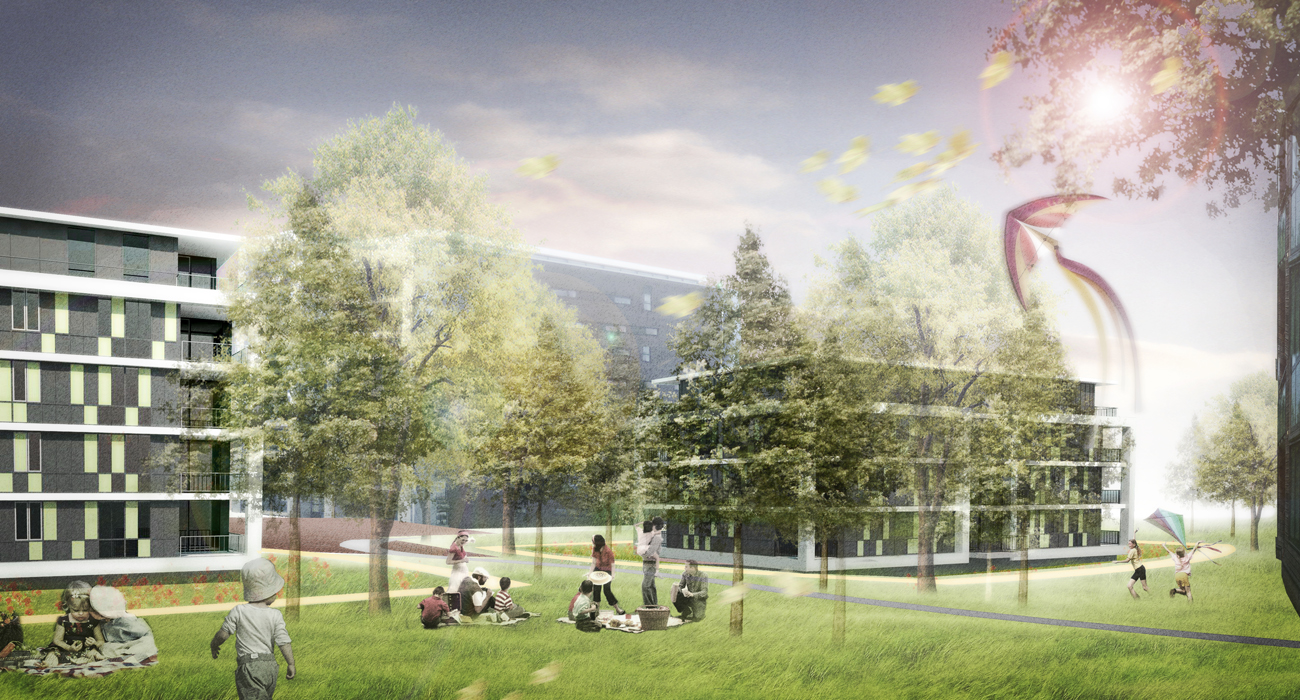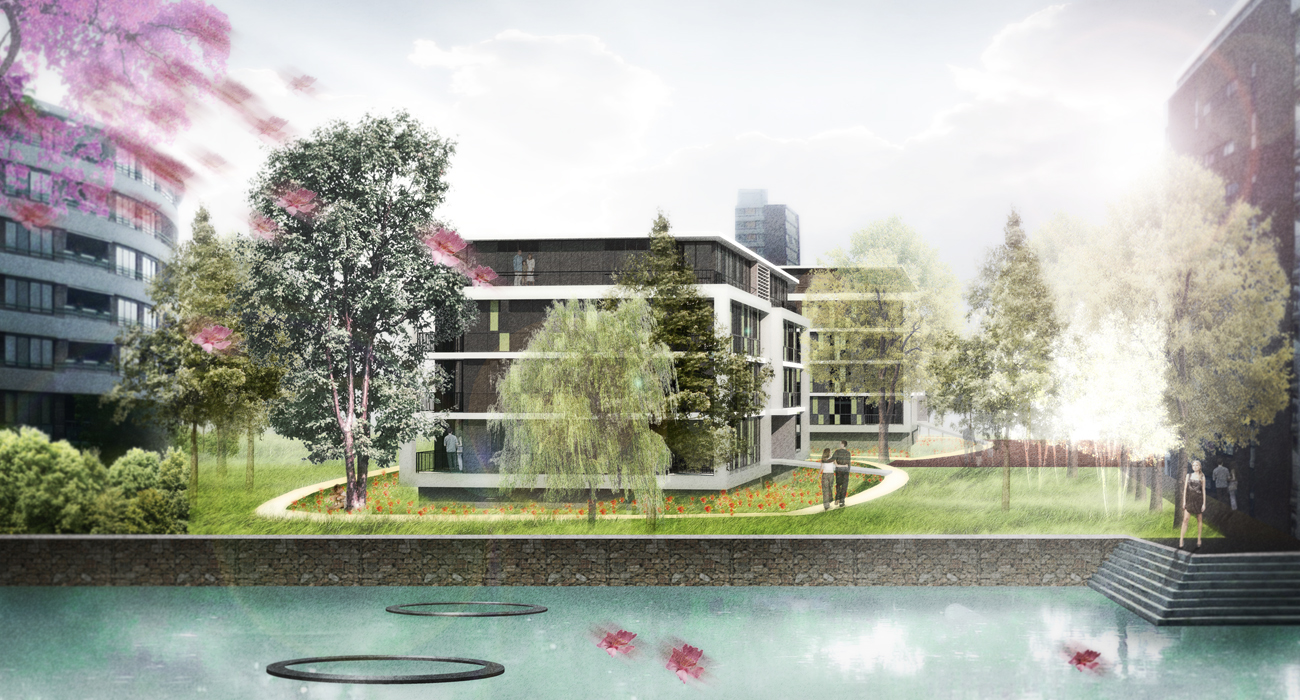 And even so we fulfilled our commissioned tasks with this presentation, this won't be the end of our involvement because as a common proverb says: for every ending there is a beginning…
So we are looking forward to work on the final design of this scheme and to work together with Croonen Architects in the near future again.
Clash Royale HackClash of Clans HackMy Cafe Recipe Stories HackGolf Clash HackPokemon Duel HackMobile Legends HackSuper Mario Run HackRoblox Robux HackClash Royale Cheat HackYugioh Duel Links Gems and Golds HackFree Streaming Movie Online 2017