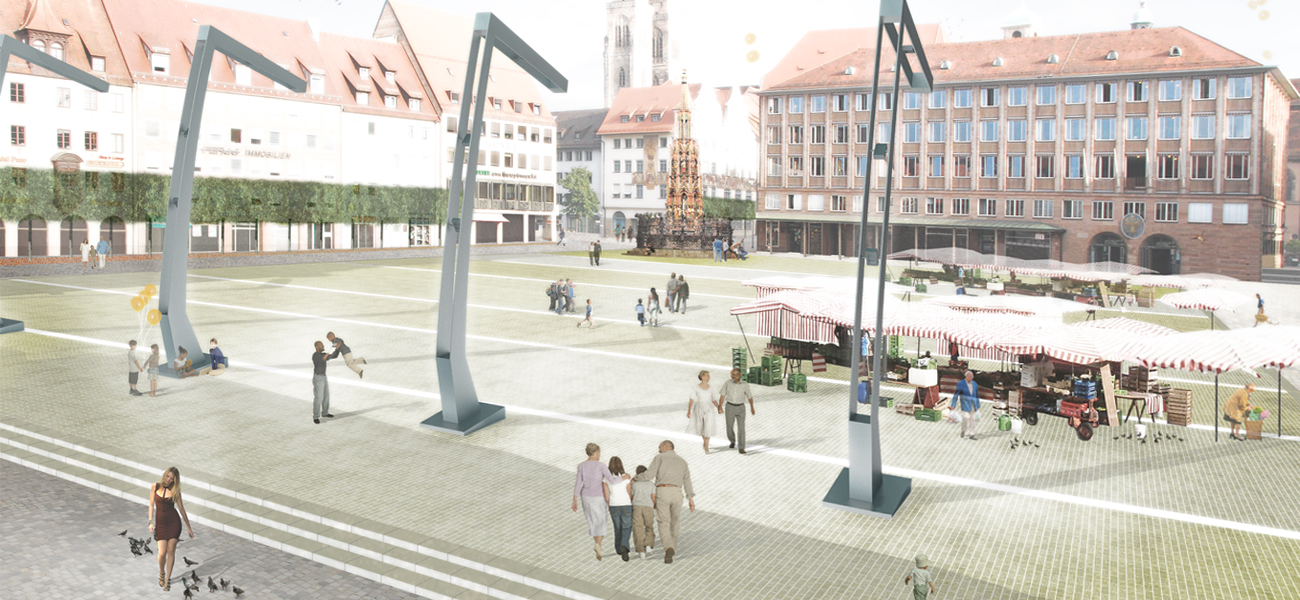 Next to renowned offices such as WES&Partner, LATZ + PARTNERS, Levin/ Monsingny, and Schegk, Stijlgroep landscape and urban design has participated in the competition for the Main Market and Fruit Market (Haupt- und Obstmarkt) Nuremberg.
The municipality of Nuremberg announced this competition in order to transform both market squares into one entity that matches the nowadays demands.
Our concept is based on four principles:
the Main Market is the "living room" of the historical district St. Sebald
the Main Market is the hinge between the city centre (main shopping street) and the Imperial Castle of Nuremberg
both markets are part of one entity with the church (Frauenkirche) as hinge between both markets
a significant green structure will be introduced: pruned, formal trees versus informal tree clumps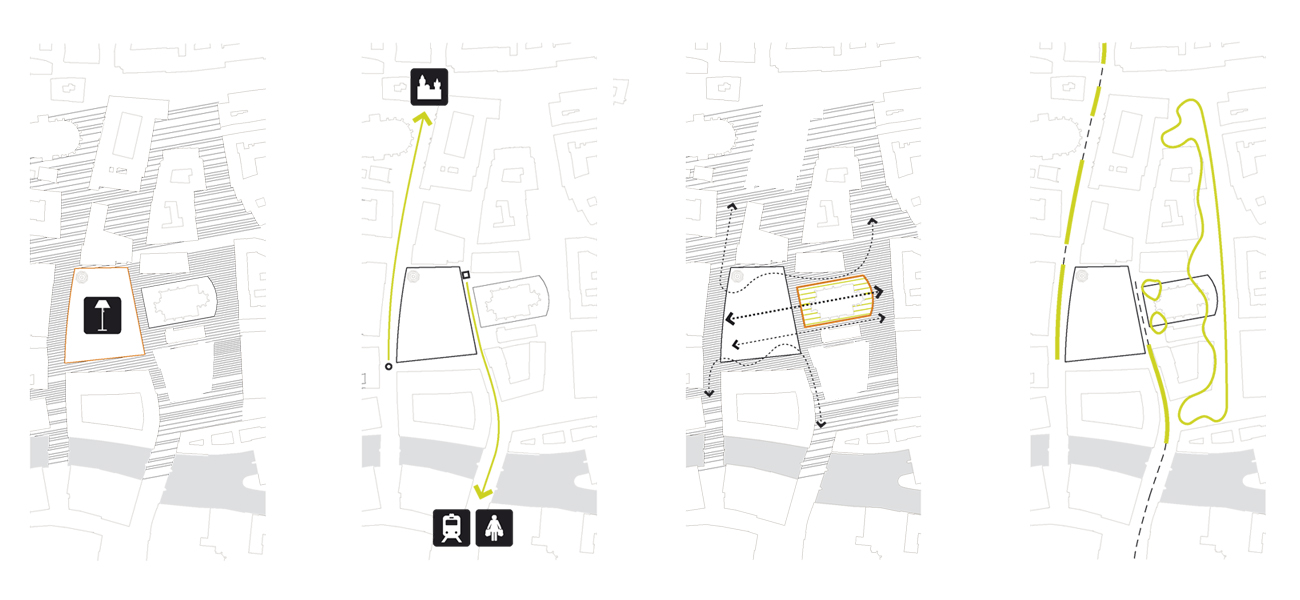 The Main Market is spatial defined with a broad nature stone band which extends into a flight of steps in the south western corner. By this means the market becomes a stage of the urban life (such as the world known Christkindles Market). The "stage" itself appears as a carefully composed surface of different colour shades being defined by linear paving elements. Unique lighting poles are the spatial counterweight to the historical fountain (Schöner Brunnen).
A tapestry around the church accentuates it as hinge between both markets. The sequence of lines of the "stage" is continued and forming a surface with a hard and soft landscape side.
The second market is designed as a logical continuation of the main market. By transforming this infrastructural dominated area into a shared space, this market will be experienced again as public space/ square. The compact green structure accompanies the infrastructural flows and is been interrupted at the height of the church: Terraces are been located here creating a vibrant spot.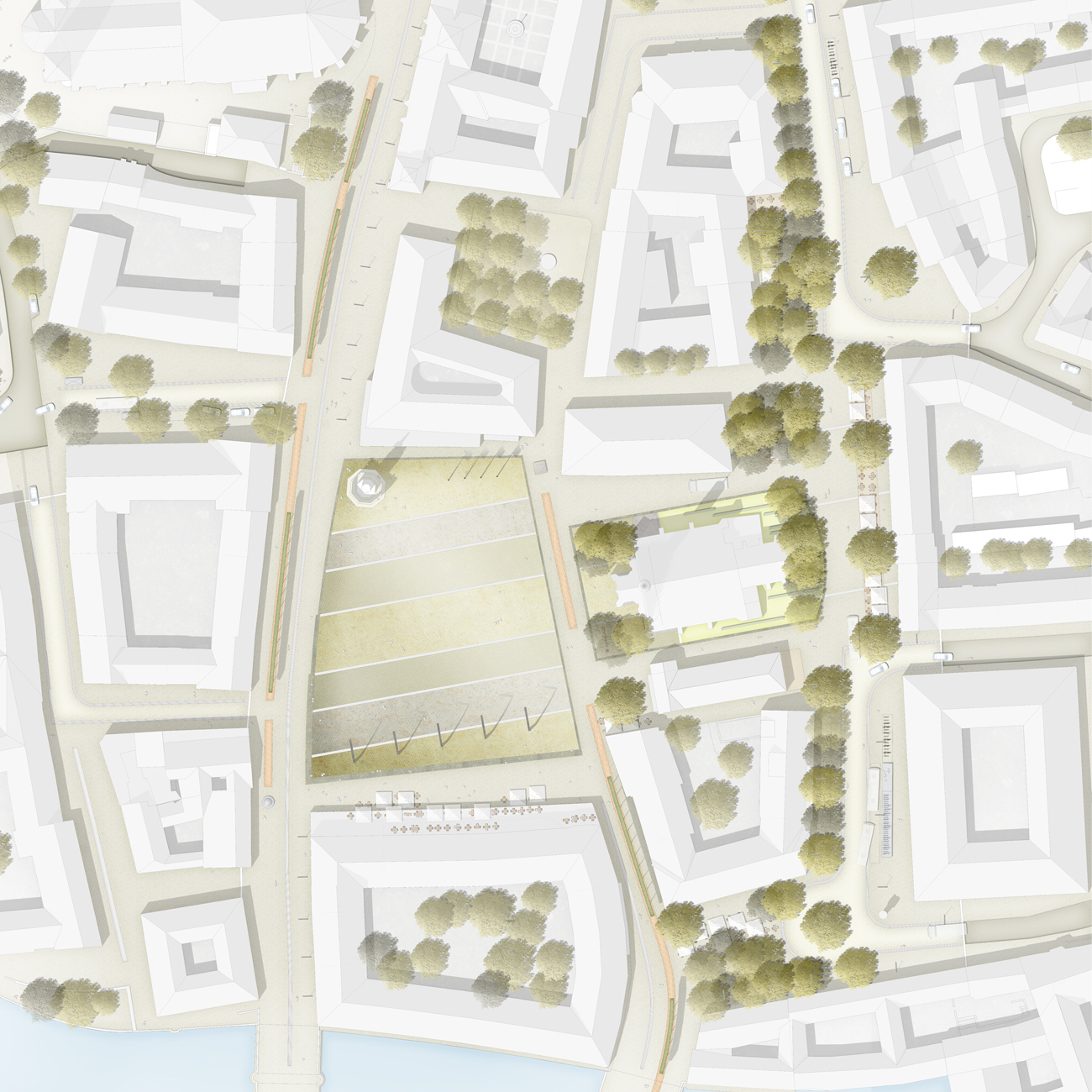 Being inspirde by the image of the Nuremberg Lebkuchen (gingerbread) the design off all furniture elements has been based on the ideas of dispersed almonds.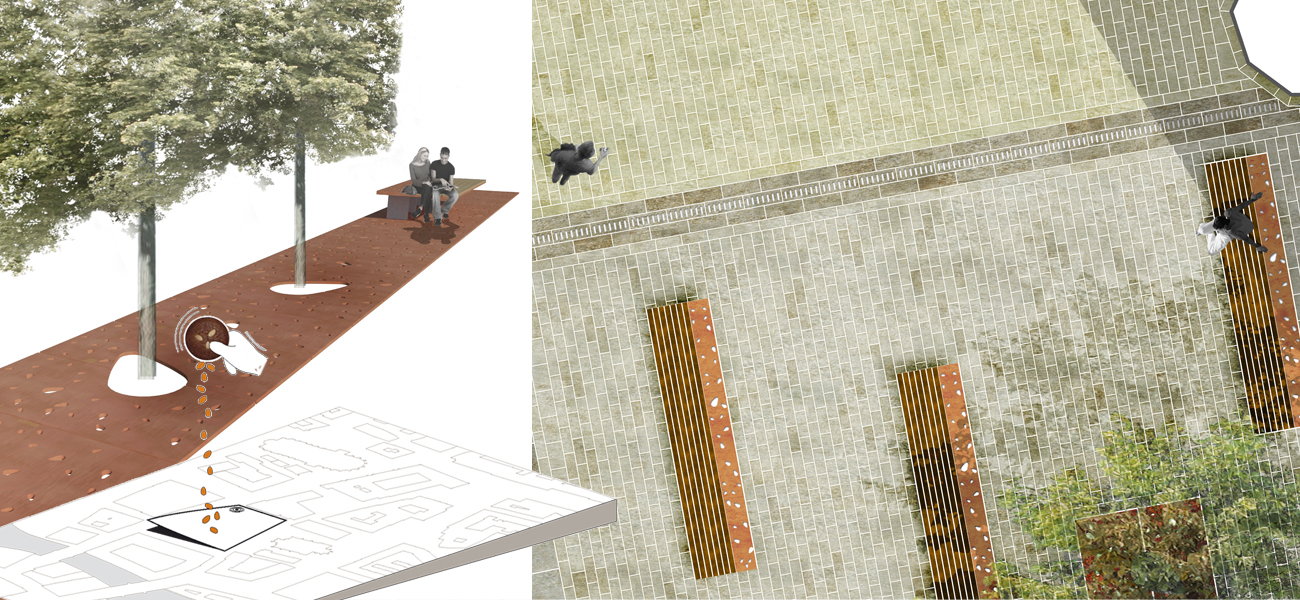 The appearance of the Main Market during night had been an important topic during the design process. Unique lighting elements are emphasising the "stage" during night: The huge light poles, throwing an alomost randmom light of small almonds, are accompanied with inground LED spots along the central ass towards the church. Last but not least lighting strips within the staircase accentuating the square at the south-western edge.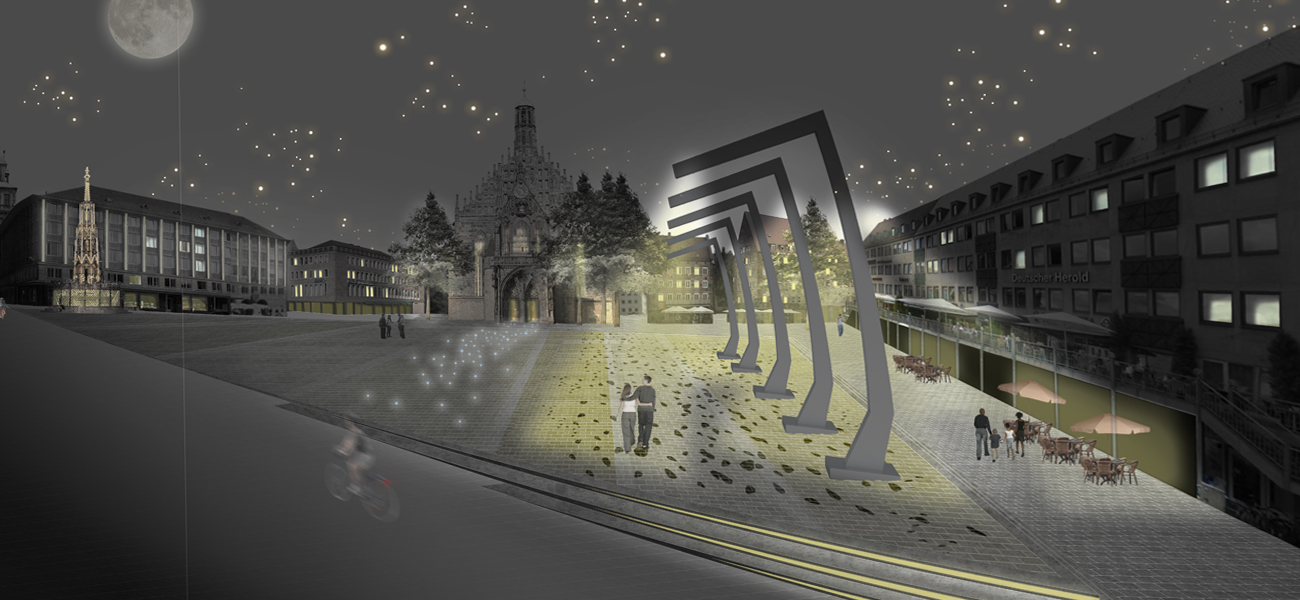 Click here to see the full presentation!