A colorful illusion
Nina Hagen's song 99 Luftballons (German for balloons) has become a real hit, and this house in Wexford in the southeast of Ireland has star qualities as well: a mass of colorful balloons pour out of the holes of the torn wall, empty beer bottles standing in the window.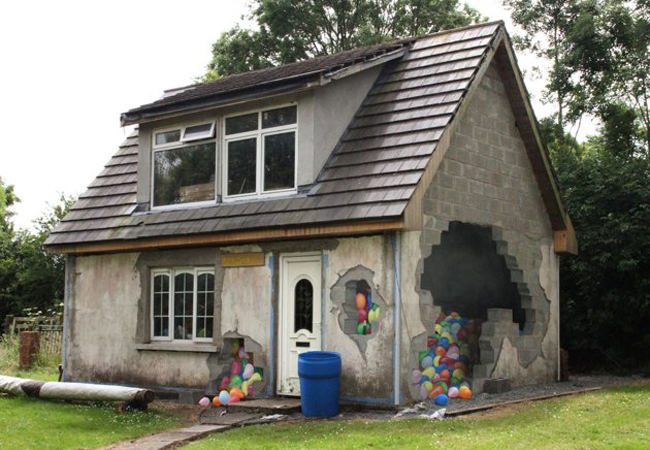 At first glance, we mean to see the remains of a boisterous night of partying. But this is deceptive:
The Irishman Ciaran Brennan has conjured up a visual illusion of the very finest. Looking more closely we see with what skill and finess this artwork was painted.