Sun versus rain
We all have the same kind of moment when we're looking at new design proposals: Our eyes are almost automatically drawn to the catchy 3D images: people are gathering on those images on a warm sunny day and seem inviting all off us to join them. Other times I see prints showing a design on a very windy, rainy day; it 's not a cosy, warm feeling which is been evoked and still I am attracted… special effects as sunlight reflects and sunrays, transparency blending and colour modes are just a few of uncountable options which gave a very unique atmosphere to every single image.
You don't have to worry that this will be a lesson/ workshop on how to use Photoshop, even so I am very much sure: there are so many options still to be discovered. It took me for instance years before I used the amazing effect of motion blur for the first time… Did you already? Well if not maybe it's time to give it a try.
The real subject of this post is much more the question: what is the advantage of those 3D models? As written before we all are highly attracted by those sometimes almost art-like prints, but what are they really good for? Are they only eye catchers, the whipped cream on a cup of hot chocolate?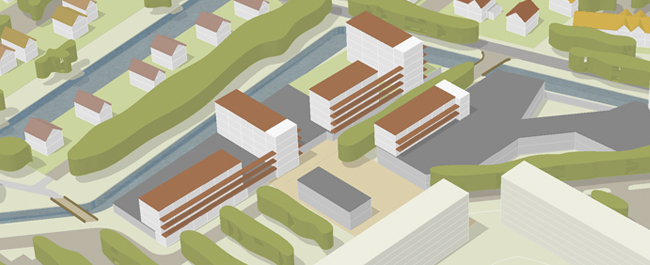 Design tool ever since
For all of us who are working in the design industry it's an open secret that generating those glossy images takes quite a lot of time and therefore a great amount of every budget. Especially during the process of a competition we often spend an enormous amount of our time on the visualisation part. Sure a nice outfit makes a sexy person even sexier (or to speak with an old saying: fine feathers make a fine bed) but don't forget: Beauty is only skin deep. I personally have to commit that I do forget from time to time about the last fact… so far visualisation seems to be only a "waste of time" but it's not…
Of course visualisation, 3D modelling has an important part in the whole design process. Right from the beginning of our discipline landscape architects (and architects of course as well…) used the tool of perspectives, 3D images. In that way we are only following the steps of our "forefathers". Building 3D handcraft models has been part of the everyday business ever since. Only the way, perspectives and models are generated, changed quite a bit. New programmes opened amazing possibilities for us: Today we can extract a whole neighbourhood or even city centre as a basic model in a considerable amount of time. And we are actually using this as a tool during the design process: We are building for instance Sketchup models to check dimensions and qualities of spaces. We can generate with only one mouse click a shadow study of an urban development for every single spot on this planet, for every single day and every single hour.

Thus 3D modelling is not only being used as a visualisation tool but as a real design tool.
Communication tool
Speaking of visualisation… We all know how hard uninitiated people have to try to understand a plan view and to get the essential information out of it. It happened not only once to me that cars or people has been interpreted as furniture and caused a pretty emotional discussion even before I got the chance to dissolve that misunderstanding. I guess all of us have similar experiences and maybe even more awkward ones. To help people understand our designs and ideas 3D modelling is just the right tool to do so. Images which pretending a real like character open up the eyes of even the last grandma (presuming she has her glasses by the hand). Our images can make plans become alive and generate atmospheres and emotions.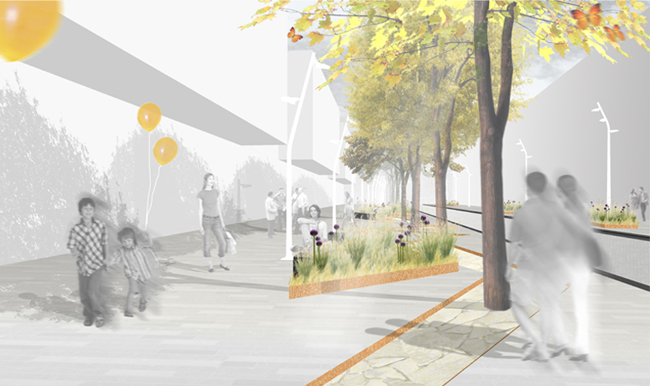 So using 3D visualisation methods is not only an advantage during the design process but as well a way of communicating our ideas with stakeholders. We sell designs in "golden dresses" but let's not forget about the design itself… just to remember us once more:
Beauty is only skin deep… and a good design is not the same as a gimmick.
Some of our artist impressions are already shown on our blog; Dorpshaven, Maasstad Hospital and Radboud university.