In addition to what my colleague Christian posted earlier, there is another special Christmas lighting in Rotterdam this year.
When winter comes the two black towers of Nationale Nederlanden and the ING Bank next to Rotterdam Central Station transform into a winter night sky with twinkling stars. This has been going on for a few years now. And every year I'm glad to see them back again. Luckily for me I can enjoy it when I cycle trough the city and even from my living room.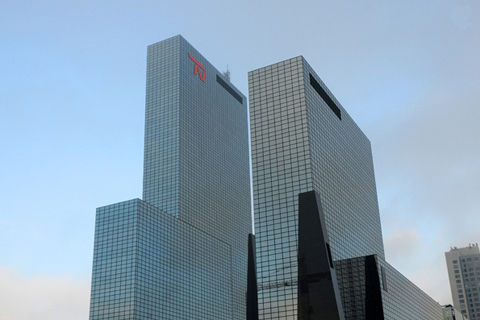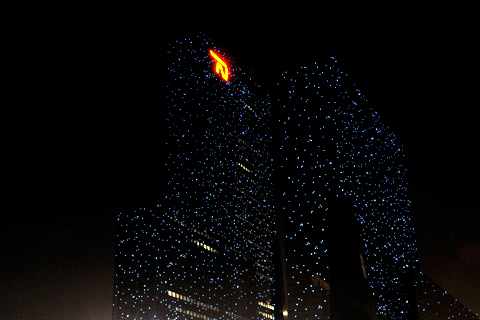 About a week ago I noticed that the lights were switched on again. Enjoying the scenery from my home I didn't notice the new addition to this starry feast until I walked passed them at night earlier this week. A bright falling star is now added to this artificial starry sky, making the scenery even more enjoyable. I assume the people of Rotterdam must be the happiest people on earth by now, being able to make a wish every time the pass.

The lights are a project from Studio Vollaerszwart