Already some time ago the invited tender for the refurbishing of the terrain surrounding both office towers Schieburg and Schiehove in Schiedam (The Netherlands) took place. The whole process, conceptual design up to the tender process, has been provided by Stijlgroep landscape and urban design and was commissioned by the Grafisch Bedrijfs Fonds (GBF), represented by Grontmij Vastgoedmanagment.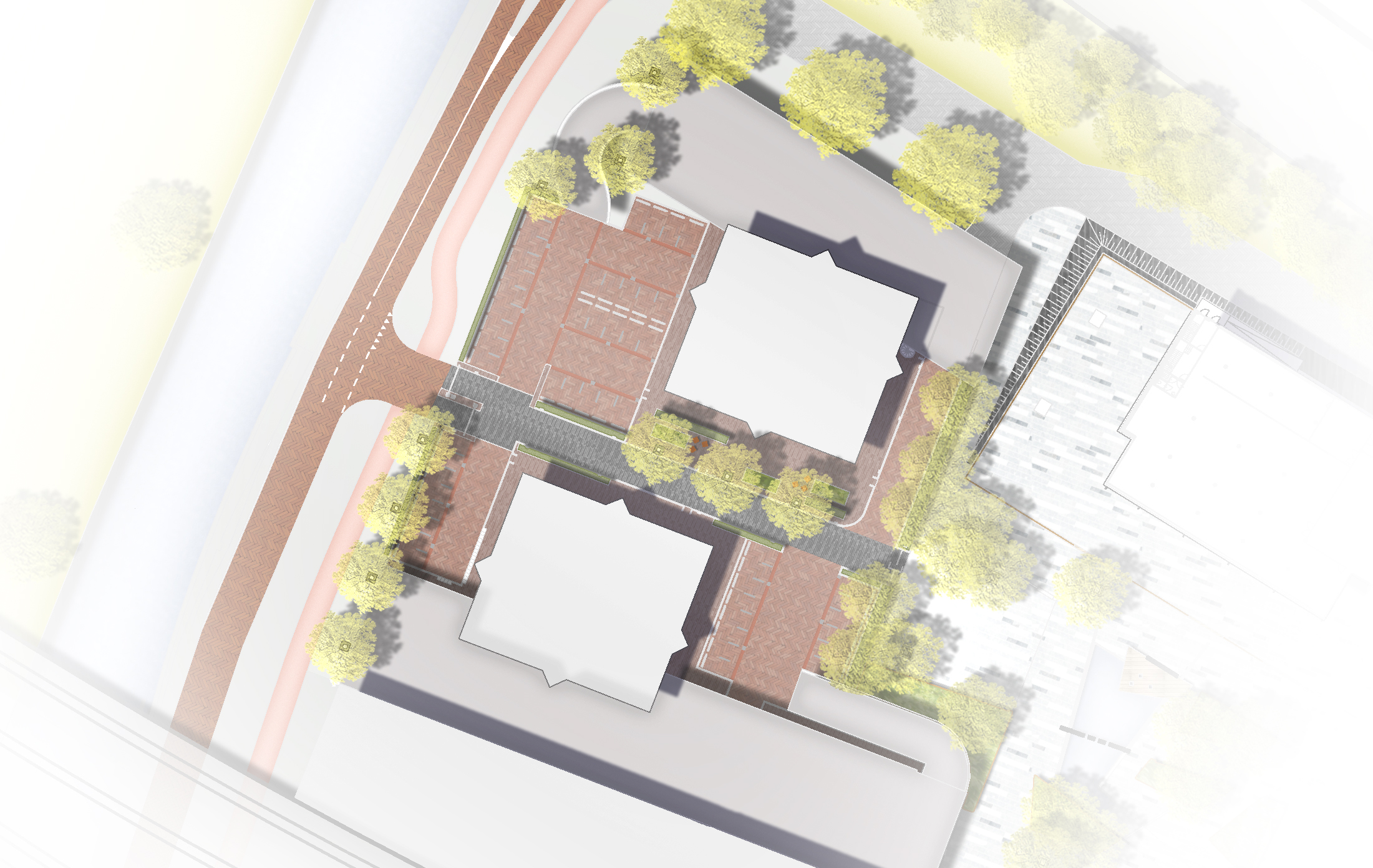 Being involved in the transformation process of the adjacent, former brown field, Schieveste from master planning up to the detail design phase of the public space and the parking roof of the DCMR, it was the most consequent step to get us involved in this scheme to.
In order to ensure a good alignment between the two areas Stijlgroep was responsible for matching and linking both schemes with each other in commission of the municipality of Schiedam on the one hand, and the GBF on the other hand.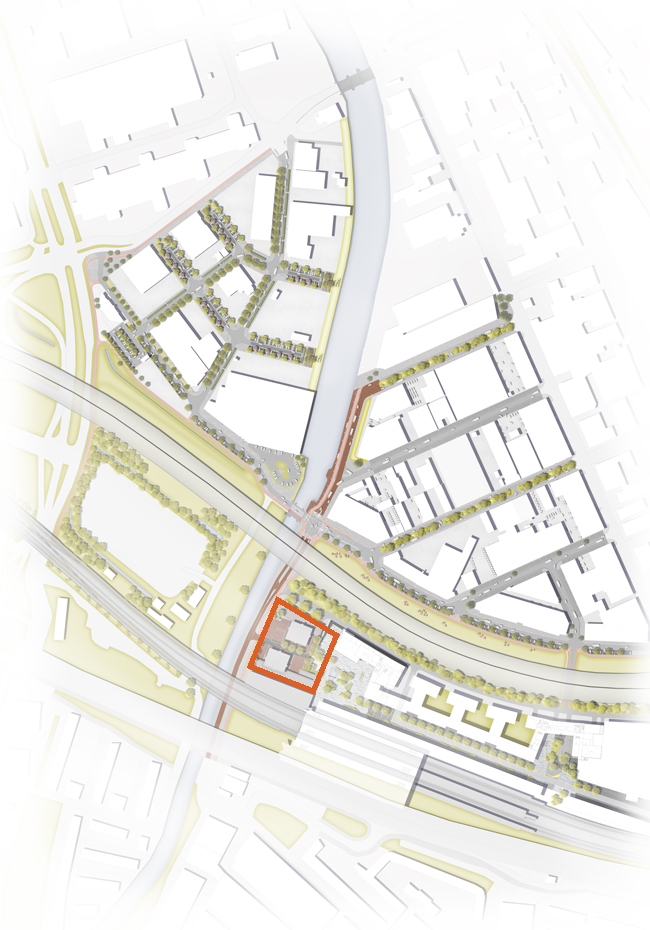 In addition to the redesign of the public realm repaving of both parking garages will take place, new lighting elements will be placed on the parking roof and new advertising and signing will be placed by Aplus.
Both schemes, Schieveste and GBF, have been realized in full accordance regarding design and materialization. To ensure adequate parking during construction a phasing plan has been put in place which allows both parking and a efficient construction plan.
Besides to the redesign of the terrain a new sewage pipe will be placed in commission of the municipality of Schiedam. For this, the municipality has been excellently represented by Bert Oosthoek. The coordination of the replacement of the sewage pipe at 3 meter depth between both office towers has also been coordinated by us. Last but not least a full soil remediation has to be carried out in order to remove heavily polluted soil.
Besides these additional complicating factors the refurbishment of the public realm of GBF is a excellent example of great cooperation between all involved parties: the landscape architects (i.e Stijlgroep), the municipality and the environmental consult Adverbo.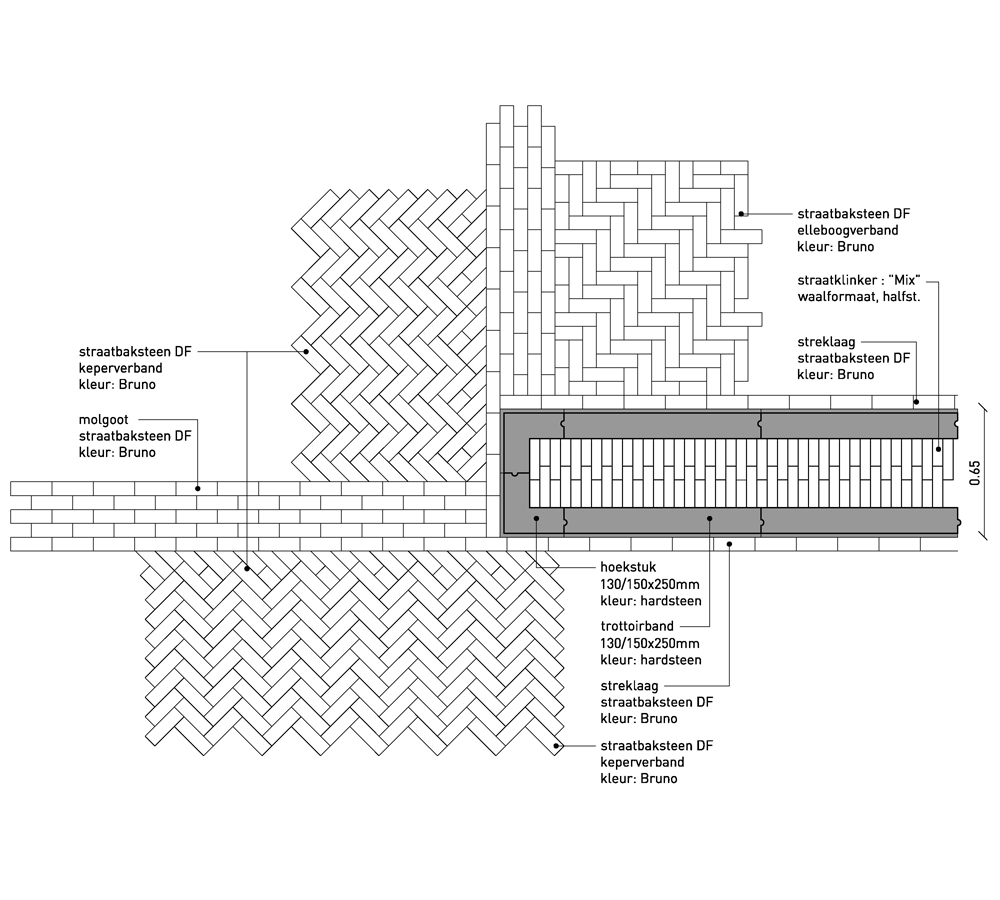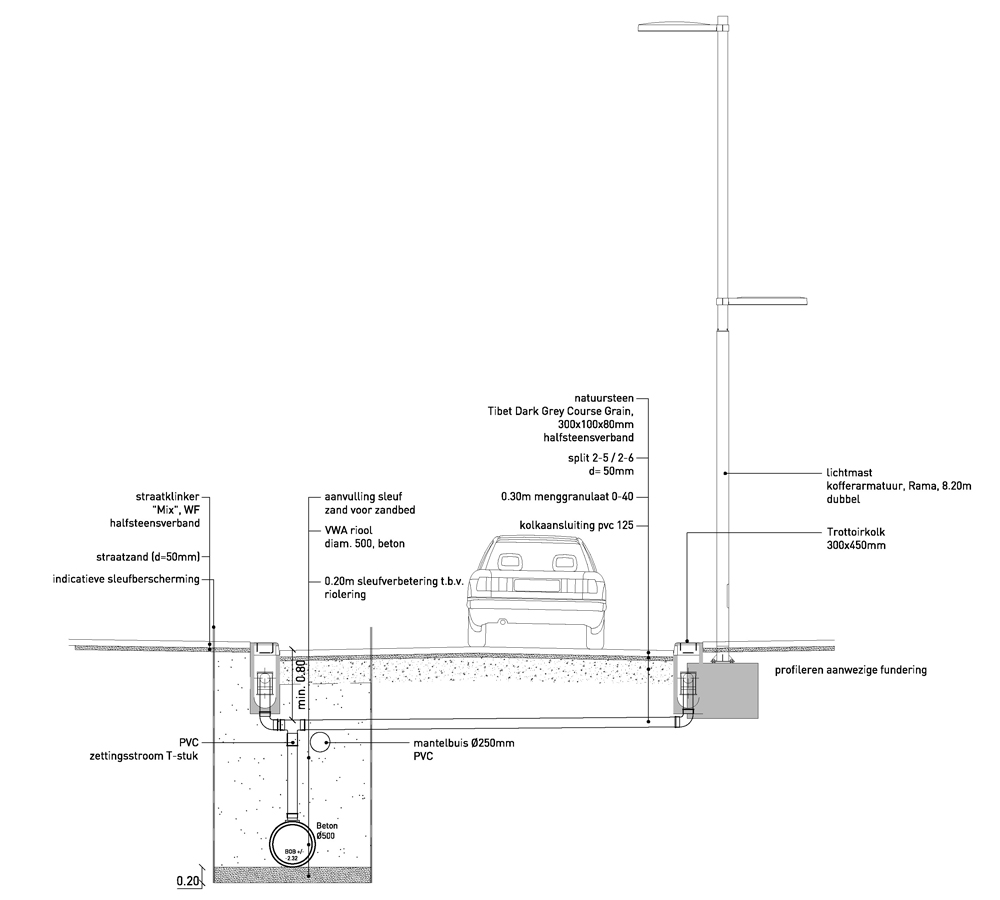 The tender process has been finished succesfully and Dura Vermeer started already with the on site construction works. We wish them success hereby!