The wind blows gently into my face and provides a pleasant cooling at this warm sunny day. In the background sway the dune grasses softly.
Indeed I am at the coast, as you might have guessed… at Hoek van Holland to be precisely. Though I am not spending my day at the sandy dunes but standing at the parking terrain of Stena Lines waiting for some friends to pick me up.

In spring 2010 we have been asked by Stena Line to come up with some ideas for the terrain. Related to the new fast ferry a new gangway had to bee constructed and the existing car lanes had to be restructured. In order to give a welcoming atmosphere for the grand opening with princess Máxima a few landscape architectural interventions at the backside of the terrain were suggested by the client. Well what we did was something more…
We didn't focused only on the specific part of the terrain but we looked for a complete concept for the whole site including the parking spots in front of the building as well. We have kept the tight budget in mind and came up with a very thorough plan which can be realized in steps
Whenever budgets are available new structures and areas of the plan can be realized.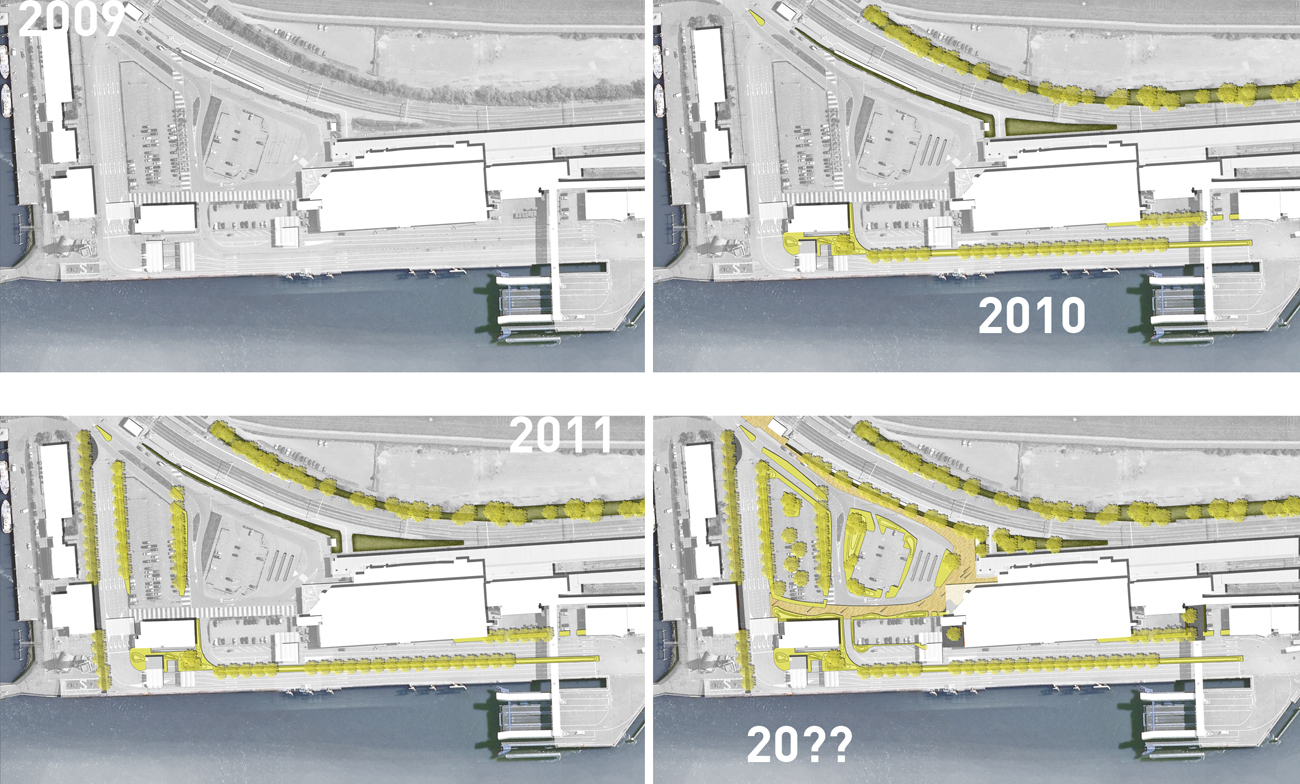 And actually our plans and ideas were not only well received by Stent Line but did work as well. Last summer the first plants have been planted and now while I am waiting I do realize: The next step have been made, another 'phase' has been realized. Huge areas of grasses are giving a warm and friendly welcome at the front terrain of Stena Line.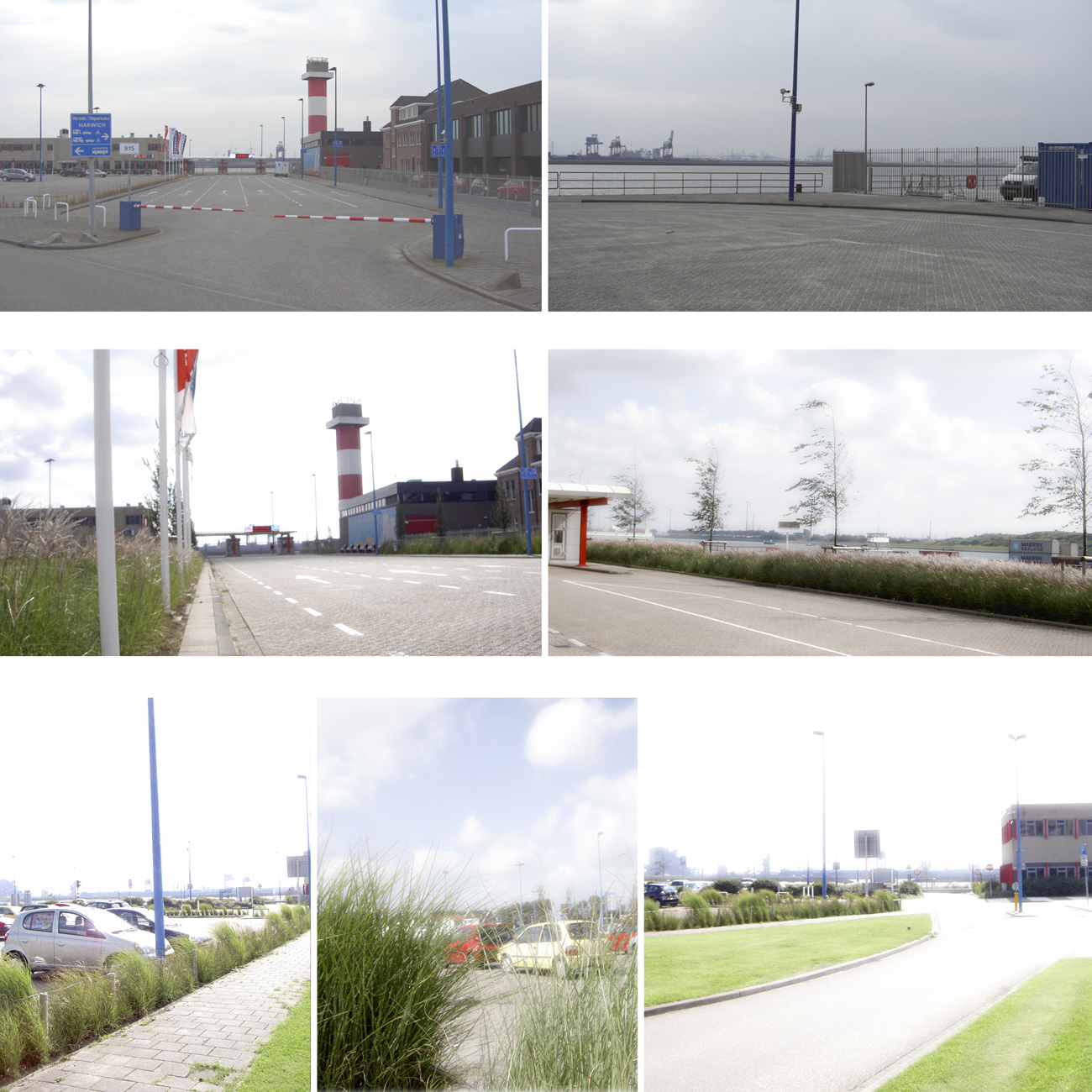 And what did I learned from that project???
first of all: never loose the bigger context out of your eye, stand up for your ambition and ideas
in times where budgets are tight: a piece of cake is still better then no cake at all! Flexible and innovative designs which can be broken down to bits and pieces/ phases and small steps seem to be the right answers to a lot of projects nowadays.
a parking area is never a parking area but what you make out of it as a designer!