Friday the 25th of May was the date a lot of people were looking forward to. After being closed for two summers in a row the brand new beach of the Maasvlakte in Rotterdam was opened for the public once again.
But in two years time a lot has changed. The former beach has been expanded by almost 3 times the original size and now stretches over 7 kilometres.
During the last few months a lot has been done to create a beautiful and attractive public beach.
When you enter the beach area you first see the already existing section of  the beach. This part has been revitalised with upgraded parking spaces and a renewed accesses to the beach. Partially because of it's location within a nature reserve there were no amendments to the beach itself.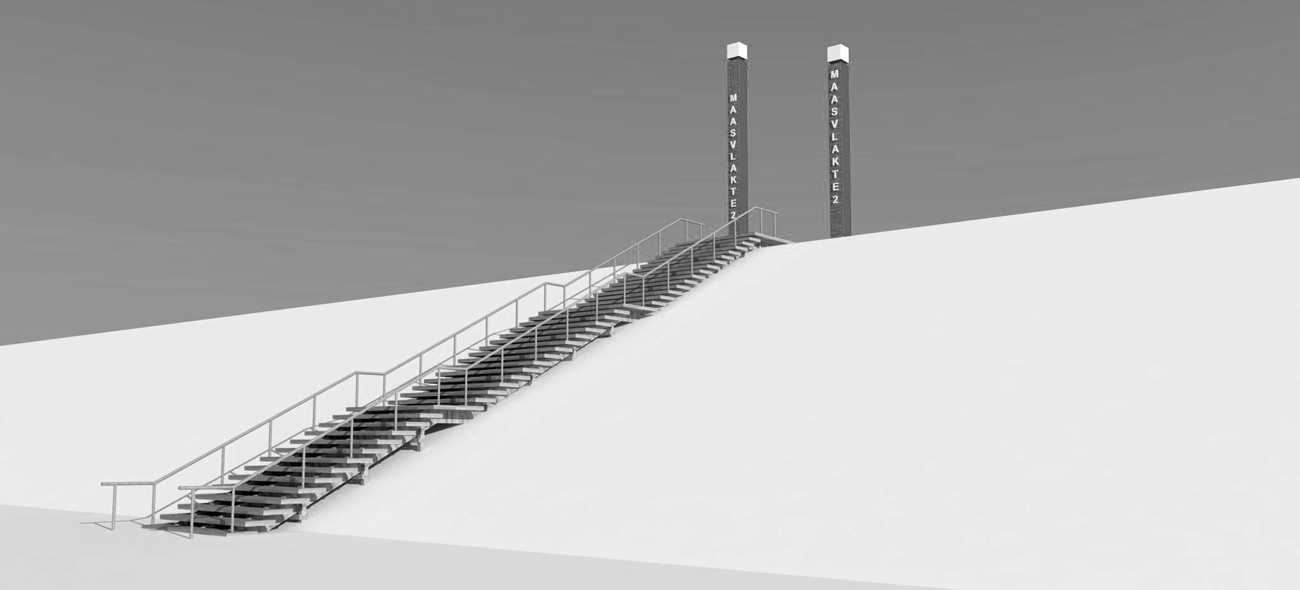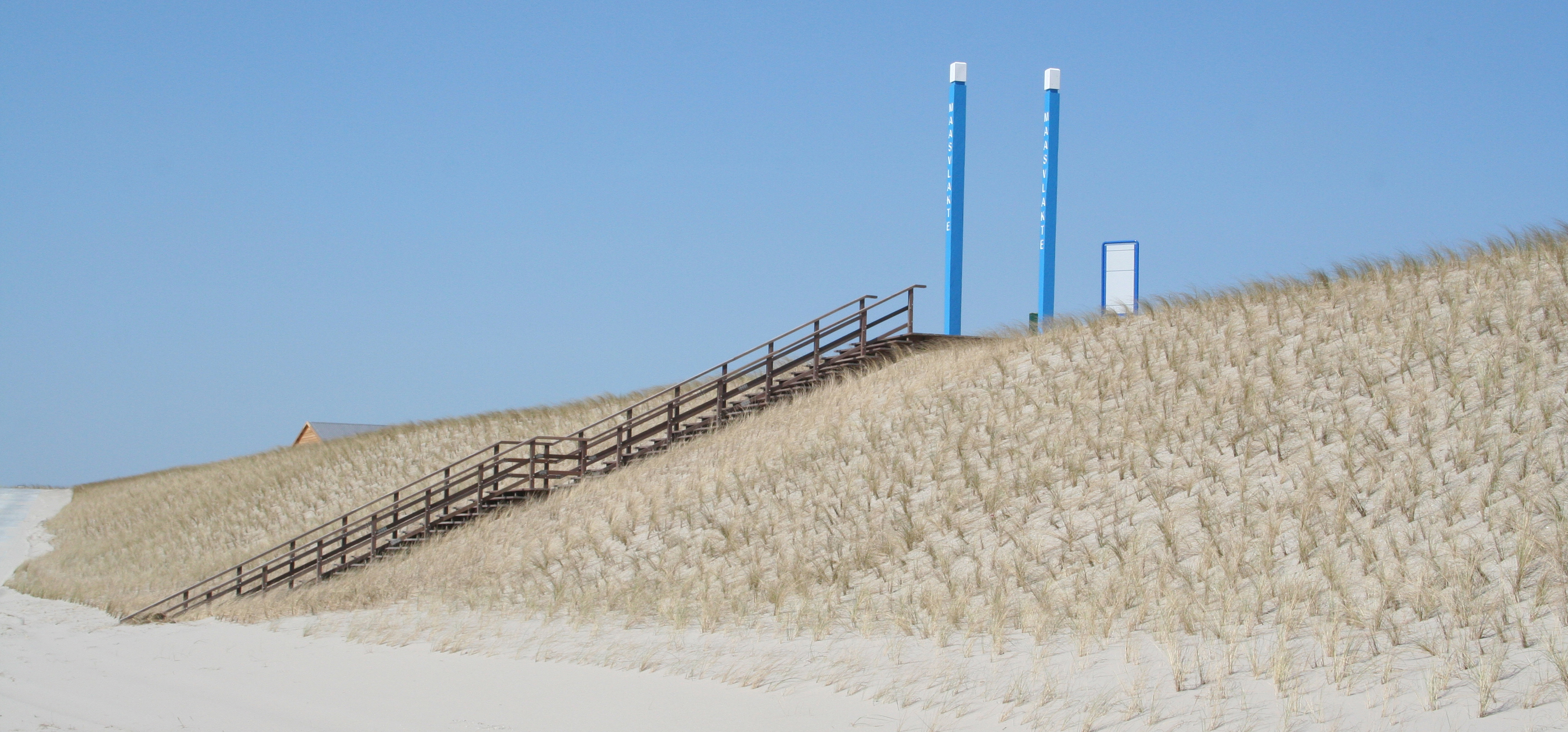 When you drive along you descend from the old sand dune onto a new road, which takes you to 3 new parking lots each offering over 450 parking spaces. The first things you will notice are 6 sets of brightly coloured poles/gates, that are positioned on top of the new sand dunes. Each set of poles marks a dune crossing, which will take you up and over the dunes.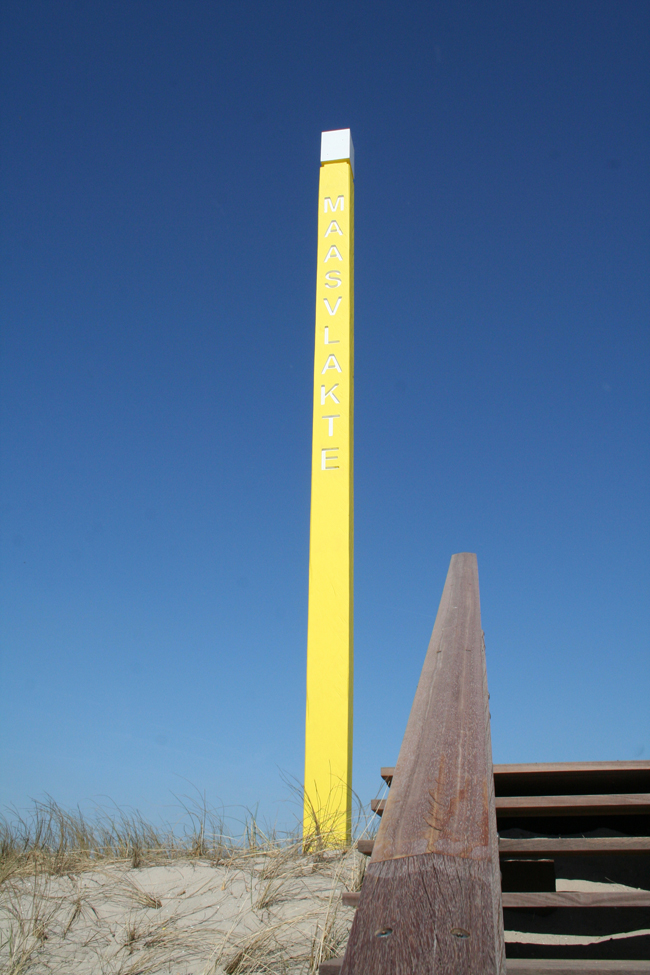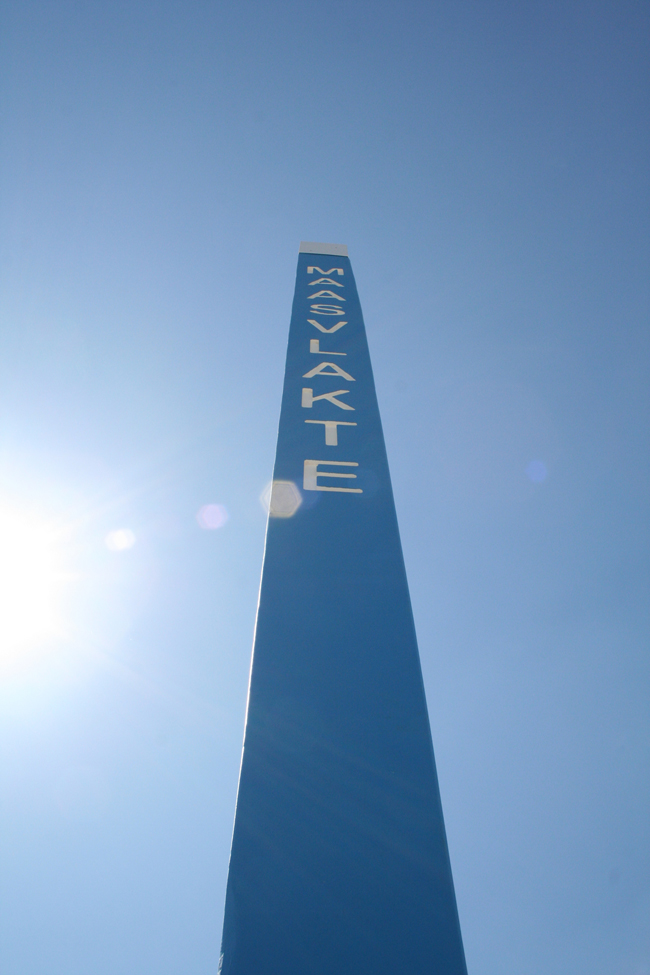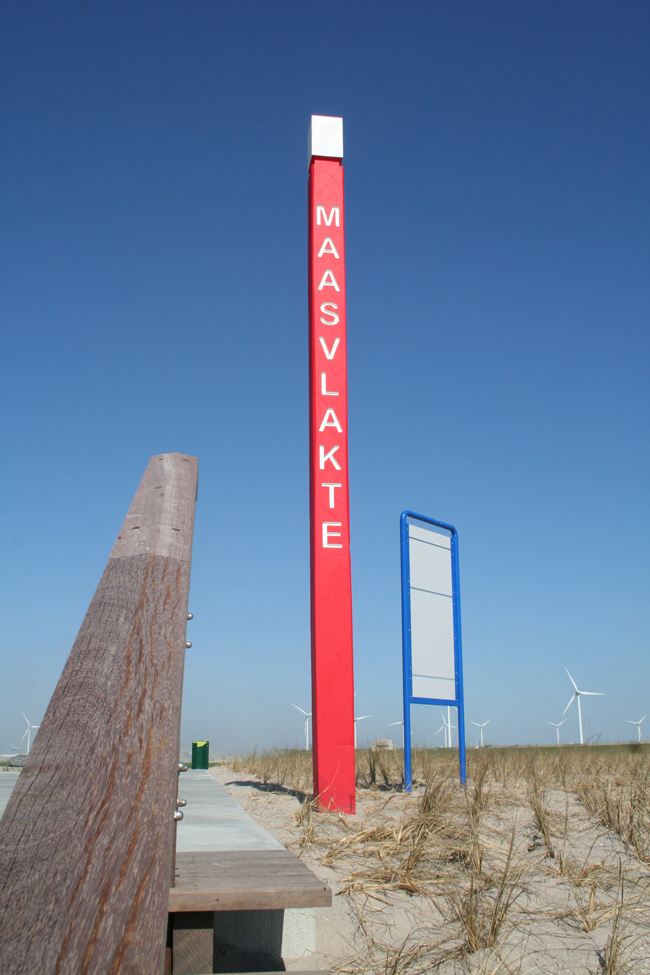 When you arrive at your favourite spot, you park your car on the ruggedly designed parking lot where big white stripes guide you and mark each parking space. Big boulders keep cars away from pedestrian areas, which includes a kiosk and bicycle stands.
You will cross the newly made dunes by using one of two staircases, which have been constructed at each parking lot. The first one consists of a concrete stair designed by Jan Konings and positioned on the parking side and a wooden stair on the beachside. The other staircase is entirely constructed of wood.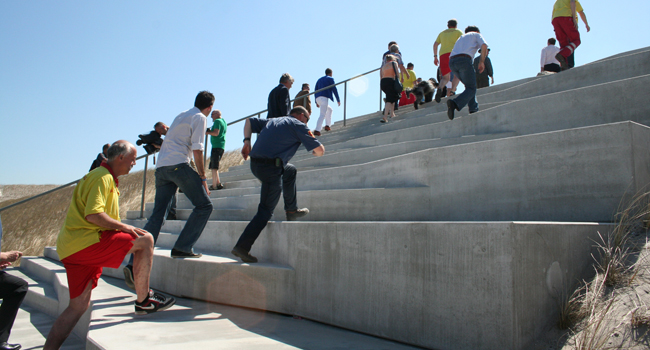 We are proud to have been given the chance to design and technically prepare this unique plan issued by the Port of Rotterdam. We hope you like it  and possibly use it, too.