Marsmanplein is an urban development in the outskirts of the city of Haarlem. The plan has been initiated by project developer Leyten which has commissioned DKV architects and Stijlgroep landscape and urban design to come up with a plan. During construction HD Project realisation is responsible for the construction management.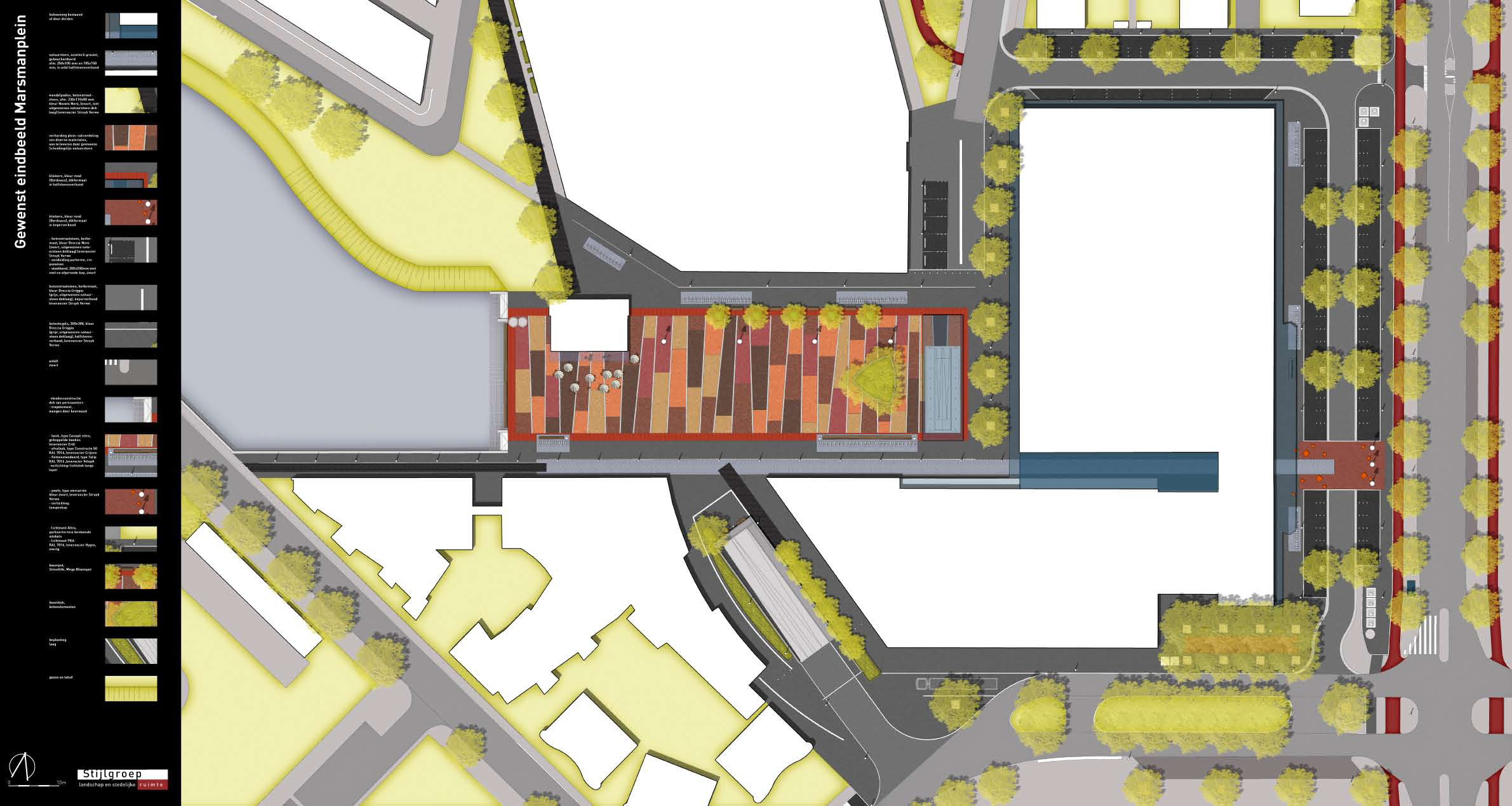 In the development three new buildings and an underground parking garage will be connected by a square which is designed by Stijlgroep. The entrance of the garage is covered in flagstones which vary in shape and colour. When visitors enter the garage by car the also drive underneath a big planter with a abundant plantation which will combine beautifully with the naturally looking flagstone walls.
The central square is mainly covered in a patchwork of re-used clay bricks. The edges of and connections to the square are paved in a sober but high quality concrete tile. Clear lines and a clear division of elements combined with high quality materials for lightning, pavement and street furniture make the square a pleasant place to stay. Trees in big red flowering pots and a custom made concrete tree box complete the design.
The overall plan is scheduled to be completed in 2013.
Read more about this project and watch the official start of the constuctionwork.